National Shrimp Day | Key Lime Shrimp Salad
I am very fortunate to not be allergic to anything. My husband Mike, however, is allergic to shrimp. What a sad sad existence to be allergic to shrimp. It's my absolute favorite seafood. I can't get enough of shrimp tacos, fried shrimp, and shrimp scampi.
I've told Mike that he's unlucky to be allergic to shrimp, but being that he doesn't quite know what he's missing, I guess it's not as bad for him. But, gosh, if I developed an allergy to shrimp, I don't know what I'd do. It would be like the end of my life as I know it.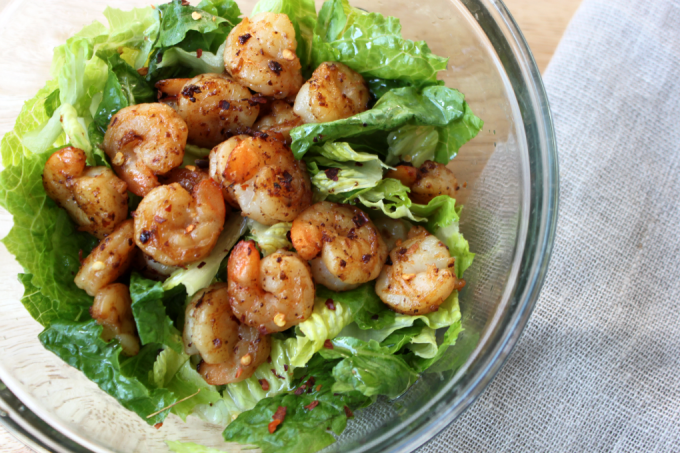 In the same day that I made Shrimp Scampi Galletti for lunch, I used the rest of the shrimp and made this Key Lime Shrimp Salad for dinner. A day consisting of lots of shrimp is essentially the best day ever.
These grilled shrimps are tart and slightly spicy and the best thing for this salad. I used my favorite bottled dressing, Ken's Steakhouse Italian, and then went back for seconds. I've never eaten so many shrimp in one day in my life.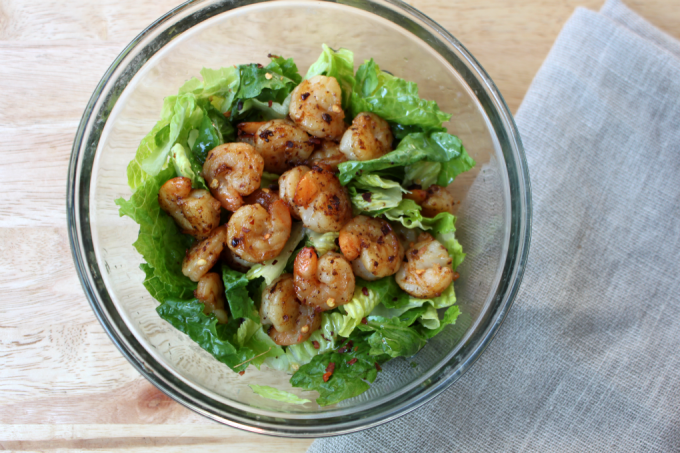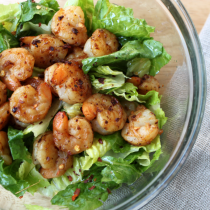 Key Lime Shrimp Salad
Ingredients:
4 tablespoons butter
1 tablespoon olive oil
4 cloves garlic, minced
Juice of 2 key limes
Juice of 1 limes
Zest of 1 lime
1 tablespoon Worcestershire sauce
20 large pre-cooked shrimp, tails removed
Hot sauce
Red chili flakes
Romaine lettuce, chopped
Directions:
Place a grill pan on medium heat with butter and oil. Allow butter to melt and then add garlic, cooking until fragrant.
Add key lime juice, lime juice, zest, and Worcestershire sauce. Cook until bubbling. Add shrimp and cook until shrimp get nice grill lines on both sides. Add desired amount of hot sauce and stir to combine.
Serve shrimp over chopped romaine and sprinkle with desired amount of red chili flakes.
2 Responses to "National Shrimp Day | Key Lime Shrimp Salad"

Leave a Comment