National Eat What You Want Day | Old-Fashioned Swedish Meatballs
One of my greatest supporters in this National Food Holiday Challenge is my good friend Megan (her blog is I Run For Wine – check it out!). Throughout the day, we'll chat about our lives and what's going on, she'll discuss the latest with her wedding planning and I'll talk to her about the stresses of this blog project. We've gone to Seattle together, many events throughout the Tampa Bay area and most recently, to HSN for the HSN Cooks event.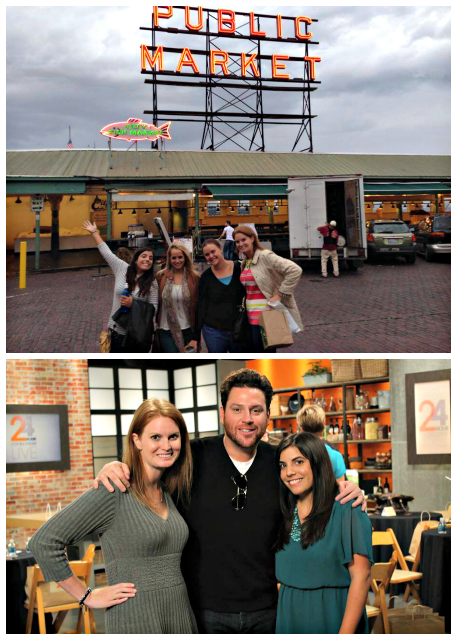 Megan is always there to bounce ideas off of and to give some ideas of her own for these recipes I feature. I'm very happy that today's recipe came straight from Megan's blog!
First, though, a little back story. I hadn't had Swedish meatballs in 24 years so these are perfect for National Eat What You Want Day. I was so tired of not eating Swedish meatballs because of a bad experience when I was five years old. You know when you are sick and then you..um.."get sick" (if you know what I'm saying) right after eating something and then you swear off that food for forever because the reminder of that horrid experience stays with you? Yeah, we can leave it at that. Twenty-four years is a very long time to go without eating something because of this and it was time to just get over it.
Megan was so excited to share her nanny's Swedish meatballs recipe with me and I'm honored to be able to share it with all of you. (Still, check out Megan's recipe post for Nanny's Swedish meatballs.) I admit that I was slightly hesitant at first. What if I no longer liked Swedish meatballs? What if I just can't take it and feel like I'm that little kid again? Ick. However, when someone is so confident and sure in a recipe, in an experience with a loved one, I want to feel it too so I had to do it. I had to pay homage to Megan's Nanny, I had to honor my friend for all of her help and support, and I absolutely had to get over my silly Swedish meatball fear.
Here is the result.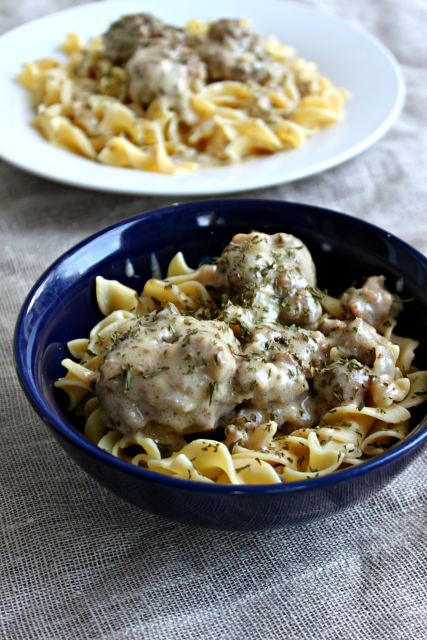 Wow, Nanny sure knew what she was doing. A recipe passed down through the generations, these Swedish meatballs are the real deal.
It's funny, right? How after someone passes away, they continue to influence someone, even someone they never even met. Family recipes no longer have to just stay in the family, thanks to blogs and websites that allow us to share these recipes with the world. More and more people will know Megan's Nanny because Megan's love for her grandmother drives her to share this wonderful recipe with everyone she can so more and more people can know Nanny's influence on her family. It's a beautiful thing.
I'm also fortunate to have those memories of cooking in the kitchen with loved ones, those who have passed away and those who are still around to share with, and the cooking memories, those memories that are centered around food, family, and togetherness, are the ones you never, ever forget. They're the ones that sharpen your senses forever. A smell, a taste, a phrase uttered, the feel of the floor beneath your feet as you maneuver the kitchen, the familiar feel of the tablecloth, the clanking of the dishes as you set places, and the conversations, always – every element of every cooking adventure is ingrained in your memory as is every movement and gesture of the loved one you cooked with. It's the most amazing thing in the whole wide world.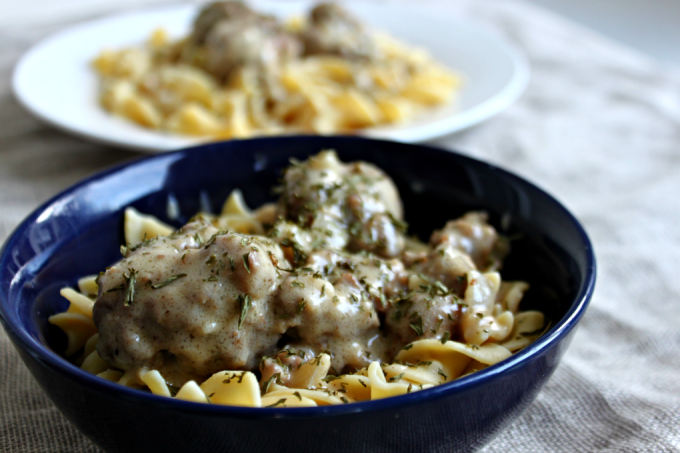 So take this Old-Fashioned Swedish Meatballs recipe. It's a family meal in the truest sense of the word. Family meal because it'll feed a family happily, but most importantly, family meal because it comes from a family who makes family a priority. It simply does not get any better than that. These Swedish meatballs are rich and the gravy is ideal over egg noodles. Make this dish, serve it in a platter family-style at the table, and enjoy. Enjoy like it's one of the best days of your life because chances are, it is.
(A very special thanks to Megan and Megan's family for sharing this truly fantastic dish that will now be in my own kitchen's lineup!)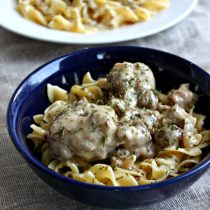 Old-Fashioned Swedish Meatballs
Ingredients:
Meatballs
1 1/2 lb ground beef
1/2 cup yellow onion
1 Tbsp fresh parsley
1 egg
1/8 tsp pepper
1 1/2 tsp salt
1 tsp worcestershire sauce
3/4 cup bread crumbs (plain flavor)
1/4 cup salted butter
Gravy
1/4 c flour
1/2 tsp salt
1/4 tsp paprika
1/8 tsp pepper
2 c boiling water
3/4 c heavy whipping cream
1 beef boullion cube
Directions:
Combine all ingredients EXCEPT BUTTER for meatballs and make into tiny meatballs. Brown meatballs in butter on a pan over medium heat.
While meatballs are cooking, combine all ingredients for gravy in a sauce pan on medium heat.
Combine the meatballs and the sauce, simmer on low for 40 minutes.
Serve as an appetizer or over egg noodles for a main entree.
7 Responses to "National Eat What You Want Day | Old-Fashioned Swedish Meatballs"

Trackbacks/Pingbacks

Pingback: National Kitchen Klutzes of America Day | 6 Month Recap

Leave a Comment