National Pound Cake Day | Pound Cake Two Ways
For my southeastern states folks, pound cake is on sale at Publix! Perfect timing, Publix, thanks.
I've made two different recipes with Pound Cake for today. Krystal totally reminded me of this salad I used to make all the time, and the other was conceptualized by my Director of Desserts, my mom. 🙂
Just a note: If you make both of these recipes, you only need one cake loaf.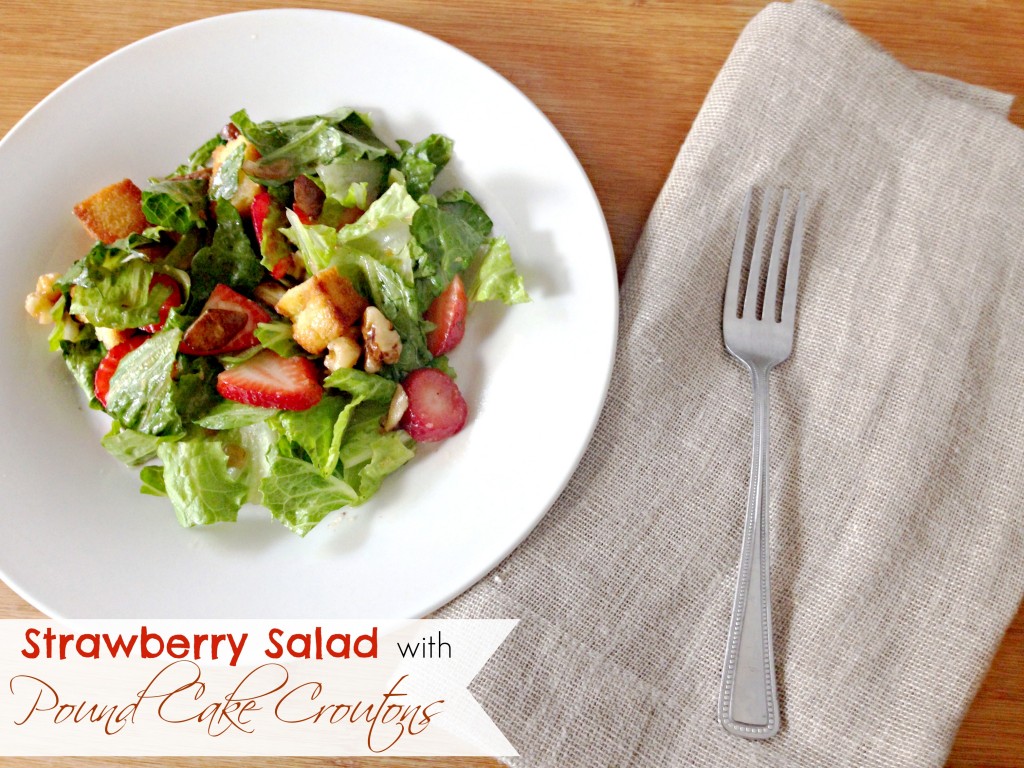 Krystal and I were talking about strawberries and having this fruit in salad and I remembered this wonderful strawberry salad that I always used to make, and this wonderful dressing that my grandmother shared with me. Mixed with strawberries, it tastes like a strawberry dressing, and there isn't any strawberry in it. The recipe below will leave you with leftovers, but just store up to a week. 🙂
With it being strawberry season, this was the perfect salad to enjoy. The ripe berries were perfect, and paired with classics like walnuts and sauteed mushrooms, made for such a light lunch. I added the pound cake croutons because I saw them on Giada at Home and thought that my salad would hit its peak of awesome with them.
The pound cake croutons were crunchy, but still soft and buttery in the center. Ahhh, I may never turn back to "regular" croutons again.
National Pound Cake Day | Pound Cake Two Ways
Recipe Type: Salad
Author:
Serves: 4
Ingredients
[b]Pound Cake Croutons[/b]
Cooking spray
3 medium slices of pound cake, cut into cubed croutons, about 24 in total
[b]Sauteed Mushrooms[/b]
Olive oil
4 ounces baby bella mushrooms
1 shallot, diced
Splash of fresh lemon juice
Salt and pepper, to taste
[b]Salad Dressing[/b] (you will have leftovers)
1/2 cup sugar or Splenda
1 tbsp poppy seeds
1 1/2 tsp onion powder
1/4 tsp paprika
1/4 tsp Worcestershire sauce
1/2 cup vegetable or canola oil
1/4 cup apple cider vinegar
[b]Salad[/b]
Lettuce
Strawberries
Instructions
[b]Pound Cake Croutons[/b]
Preheat oven to 375*F. Spray a baking sheet with cooking spray.
Bake for 8-10 minutes, or until desired crispiness.
[b]Sauteed Mushrooms[/b]
Heat olive oil in the pan over high heat. Add the mushrooms and cook until they start turning golden brown.
Add diced shallot, lemon juice, and salt and pepper. Cook until mushrooms are golden brown and shallots are translucent.
[b]Salad Dressing[/b]
In a food processor, add sugar, poppy seeds and onion powder, and process.
Add paprika, Worcestershire sauce. Slowly drizzle in oil and then add apple cider vinegar. Give a couple of pulses to make sure it's fully combined.
For my second recipe, I have a pound cake dessert. Top with Cool Whip and assorted berries, it's a dessert you can enjoy any time of the year. Bonus for summer time. I can even see a 4th of July dessert being made out of this with an American flag design on top. Stars and stripes, folks.
I asked my mom what I should do for National Pound Cake Day and this is what she came up with. She wanted to do a chocolate sauce on the side, because she's fairly obsessed with chocolate, but I put the kibosh on that.
Anyway, it was very delicious and refreshing. Yum!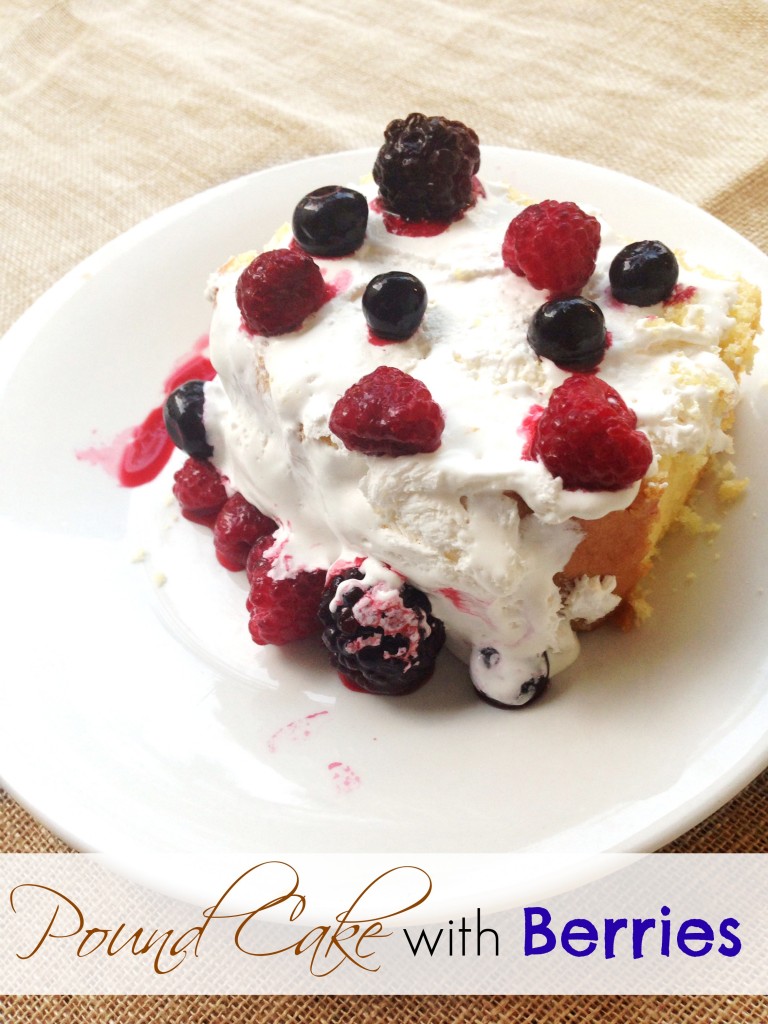 National Pound Cake Day | Pound Cake Two Ways
Recipe Type: Dessert
Author:
Ingredients
Pound Cake loaf (or the reminder of the loaf if you made the Strawberry Salad)
Cool Whip
Defrosted frozen berries
Instructions
Spread Cool Whip on pound cake. Top with berries.
Enjoy the hell out of it.
Tomorrow: National Cheese Doodle Day; National Absinthe Day
Trackbacks/Pingbacks

Leave a Comment