National Pierogi Day | Sautéed Pierogies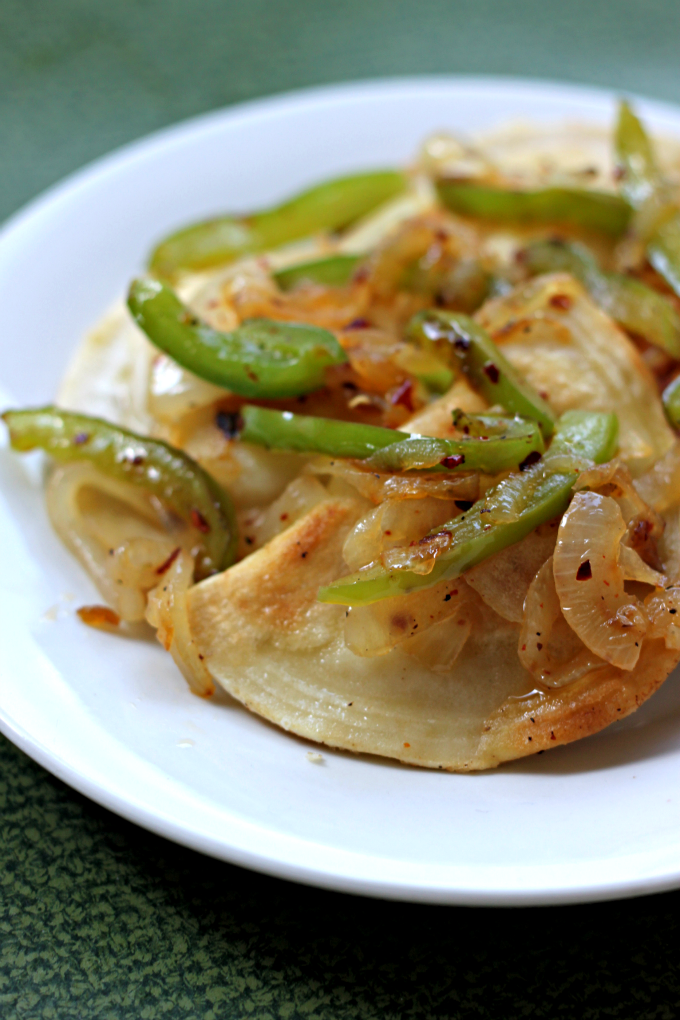 A month ago, if you would've asked me what I was doing for National Pierogi Day, I would've said that I was going to make homemade pierogies like a BOSS. I even discussed it with friends, how I was going to get an authentic recipe from my friend's family, make pierogies from scratch for the first time, and then showcase them for today's food holiday. And then before I knew it, the food holiday was upon me and not only had I not asked for the recipe, but I had to resort to frozen pierogies. Sigh…
I will say that although I don't eat frozen food very often at all, Mrs. T's frozen pierogies are freakin' magical. It doesn't matter the filling – those things taste great and I'm not embarrassed to say it. They are a great alternative to fresh pierogies, but mark my words: I will master the art of the homemade pierogi.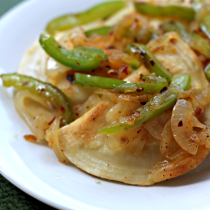 Sautéed Pierogies
Ingredients:
3 Mrs. T's Potato & Cheese Pierogies
1 Tbsp olive oil
1/2 medium onion, sliced
1/4 green bell pepper, sliced
Pinch of red pepper flakes
Pinch of salt
Directions:
In a large skillet, heat the olive oil over medium heat. Add pierogies on one side of the pan and peppers and onions on the other. This is so it's easier to toss the vegetables.
Flip the pierogies after one side has browned. Continue tossing the onions and vegetables until tender. Add red pepper flakes and salt.
Leave a Comment