National Fluffernutter Day | Fluffernutter Sandwich with Bacon
I wanted to start off this post by saying that when anyone mentions Elvis, I think of Forrest Gump.
And then I was going to say that I know the fluffernutter is Elvis's favorite sandwich, but turns out I'm wrong about that point. His favorite sandwich was peanut butter, bananas, and bacon. Well, at least I have two of the three here for National Fluffernutter Day.
By the way, people often ask me how national food holidays came to exist (sometimes they are official and sometimes they aren't), but I also hear a lot of, "I'm sure there's a National (insert food here) Day. What will you be making?". Most of the time, I'm sad to say, there isn't a food holiday for the food they are interested in celebrating. So how did fluffernutter make the list?
Nobody knows!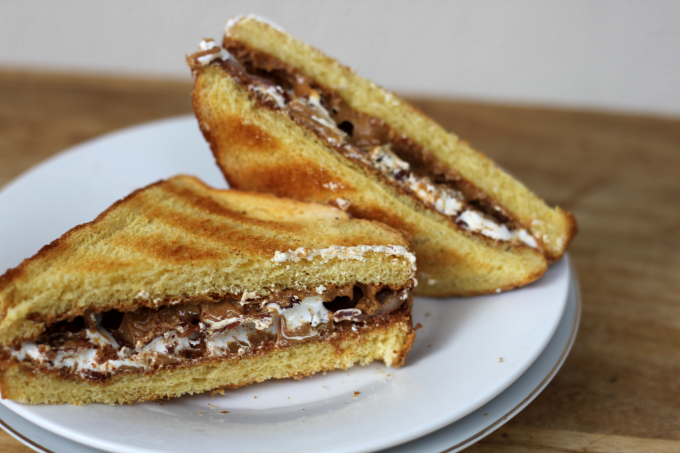 It's a food holiday that is reported to have begun when, in 1913, Emma and Amory Curtis of Massachusetts invented marshmallow creme and published a recipe for a peanut butter and marshmallow creme sandwich.
But, really, it doesn't take much. I just toasted bread, spread peanut butter on the inside of each piece, added one layer of marshmallow creme, and stacked on perfectly crisp bacon. There you have it!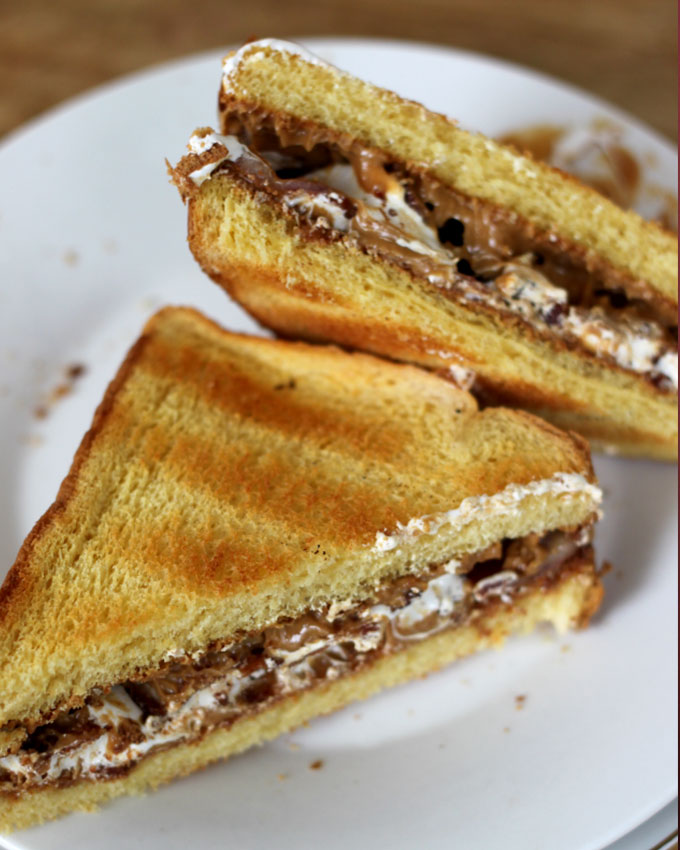 It's creamy and gooey with some crunch. There's nothing to complain about when you're eating a fluffernutter!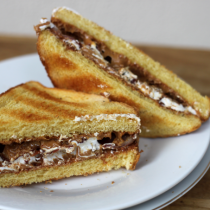 Fluffernutter Sandwich with Bacon
Ingredients:
2 slices white bread
3 Tbsp creamy peanut butter
2 Tbsp marshmallow fluff
2 slices bacon
Directions:
Toast bread. In a small pan over medium heat, cook bacon until crispy. Set aside on a plate lined with paper towels.
To assemble, spread peanut butter evenly on inside of both pieces of bread. Spread marshmallow fluff over the peanut butter. Place cooked bacon on top of the fluff.
Cut in half, old school style.
Leave a Comment