National Pie Day | Italian Shephard's Pie
The thing about National Pie Day is that you all may very well be expecting a pie, as in a dessert pie. But, Thanksgiving just passed and Christmas is basically right around the corner, right? So I thought you may be all "pied" out. I know I am and I just cannot bake another pie at this moment. Instead, let's celebrate National Pie Day with a Shephard's Pie!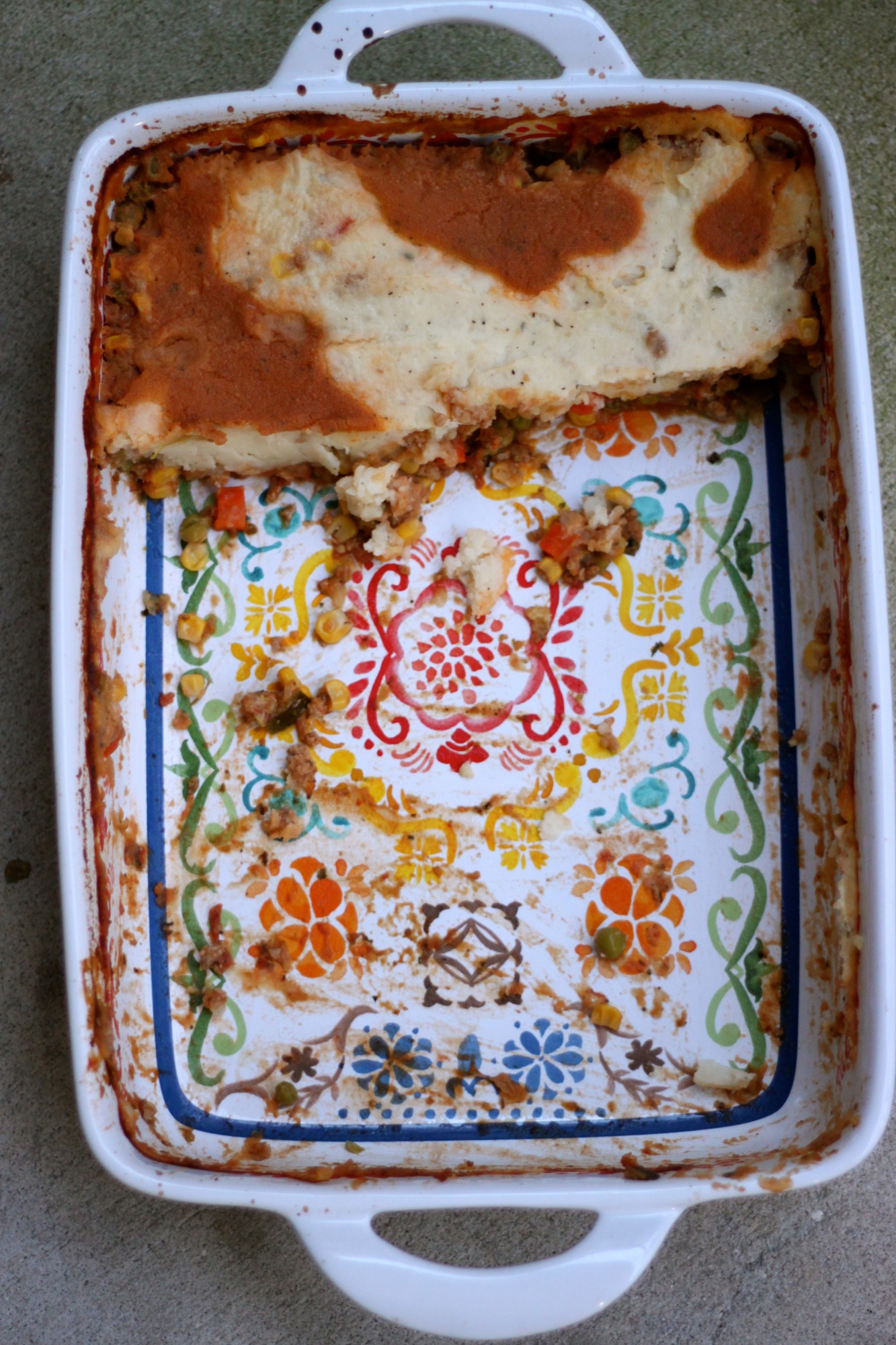 You can see that this casserole dish is not full. That's not because I wanted to show off my dish, though it is lovely!!!!, but because this shephard's pie was eaten so fast, like the little oink oinks we are.
You'll want to be an oink oink too!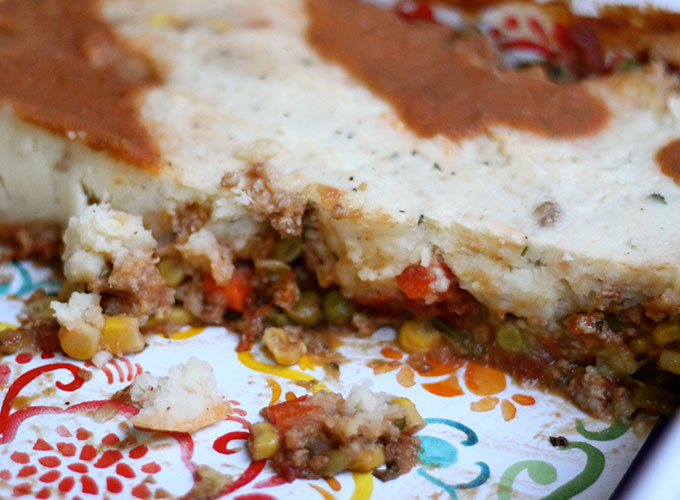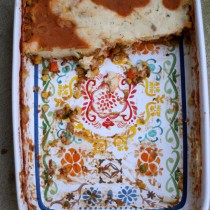 Italian Shephard's Pie
Ingredients:
Mashed Potatoes
6 russet potatoes, peeled and chopped
1/2 cup whole milk
4 Tbsp unsalted butter
1 large egg yolk
Salt and pepper, to taste
Sprinkle of dried parsley (about 1/2 tsp)
Meat & Vegetables
2 Tbsp olive oil
1 medium yellow onion, chopped
1 medium zucchini, diced
2 carrots, peeled and diced
1 can peas, drained
1 can sweet corn, drained
1 can diced tomatoes with Italian herbs, with juices
1 cup chicken stock
1 Tbsp tomato paste
1 Tbsp parsley paste
1/2 tsp crushed garlic (or 2 garlic cloves, minced)
Couple dashes of hot sauce
1 lb. ground turkey
1 Tbsp all-purpose flour
2 tsp dried oregano
Salt and pepper, to taste
Directions:
Mashed Potatoes
Boil potatoes in salted water until soft. Drain and return to the same cooking pot. Add in milk, butter, egg yolk, salt, pepper, and parsley, and mash with potato masher. Set aside.
Meat & Vegetables
While potatoes are boiling, heat olive oil in large pot (I used my Dutch oven) over medium heat. Add in onion, zucchini, carrots with a pinch of salt and pepper, and saute until onions are soft, 5-7 minutes. Add in peas, corn, diced tomatoes and cook another 5 minutes to combine. Add in chicken stock, tomato paste, parsley, garlic paste, and hot sauce. Stir together, maintaining medium heat while you cook your turkey.
In a pan, cook turkey until browned. Sprinkle with oregano and stir to combine. Sprinkle with flour and stir to combine. Drain and add turkey to pot with veggies and stock. Bring to a boil and then reduce to medium-low and cover for 10-12 minutes, or until liquid has been reduced by a little.
Heat oven to 400*F. In a large casserole dish, pour in your turkey/veggie/stock combo and cover with mashed potatoes, spreading out with a rubber spatula. Bake, uncovered for 25 minutes.
3 Responses to "National Pie Day | Italian Shephard's Pie"

Trackbacks/Pingbacks

Leave a Comment