National Pfeffernuesse Day | Pfeffernuesse Cookies
Pfeffernuesse is a spice cookie that's perfect for the holidays! Who doesn't like spice cookies, right? They are warm (as in, spices) and these cookies in particular are so easy, it'll be like you never had to be in the kitchen making cookies at all.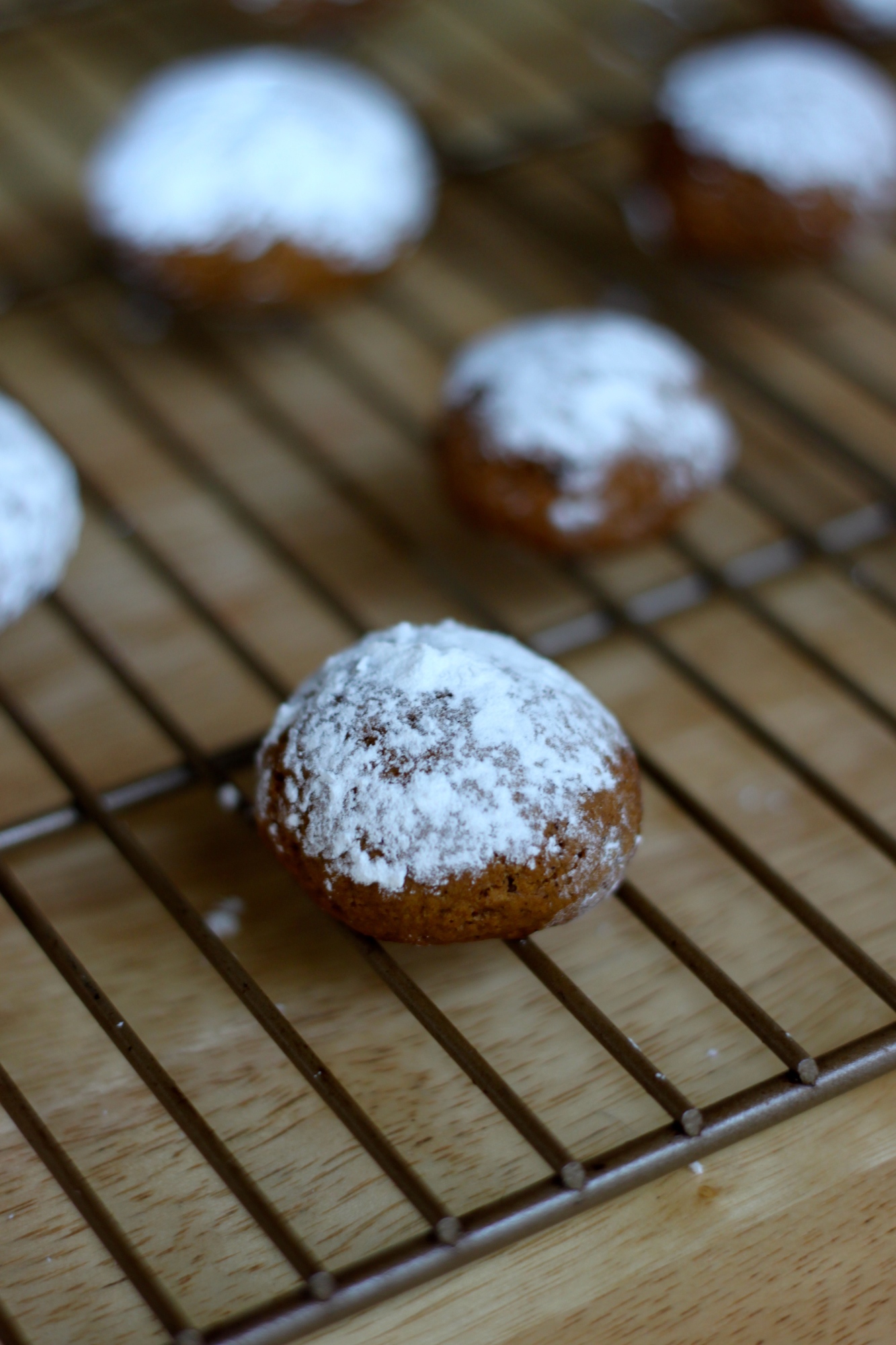 So preheat your oven and get these cookies rolled!
Pfeffernuesse Cookies
Ingredients:
4 cups all-purpose flour
1/2 cup sugar
1 1/4 tsp baking soda
1 1/2 tsp ground cinnamon
1/2 tsp ground cloves
1/2 tsp ground nutmeg
3/4 cup molasses
1/2 cup butter
2 large eggs, beaten
Powdered sugar
Directions:
Combine flour, sugar, baking soda, cinnamon, cloves, and nutmeg in a large bowl.
In a small saucepan, combine molasses and butter; heat and stir until butter is melted. Allow to cool to room temperature, then stir in eggs.
Add molasses mixture to the flour mixture and mix well. Cover with plastic wrap and refrigerate overnight.
Preheat oven to 350*F. Shape dough into 1-inch balls and place on a greased cookie sheet. Bake for 12-14 minutes, or until toothpick inserted in center comes out clean.
Allow to cool on pan for 5 minutes, then transfer to wire rack to cool completely. Roll in powdered sugar.