National Date Nut Bread Day | Orange Date Nut Bread
Happy National Date Nut Bread Day! Date Nut Bread is no exception to my love of break making. There's a reason I received a bread maker from my mom as a Christmas gift – I've only been talking about making breads for months on end. I especially love the breads that can double as a quick grab and go breakfast for on the way to work, those breads filled with warm spices that mix together so beautifully, especially this time of year.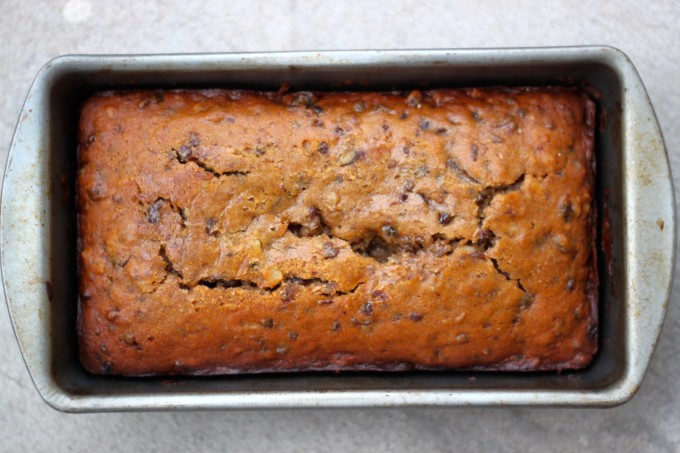 Speaking of which, it's December 22, which means there is only 3 days until Christmas and nine days until New Year's Eve! What are your plans? Mike and I are going to Bern's Steakhouse. 'Cause when you have cooked through the food holidays, you deserve a nice multi-course steak dinner at one of the best restaurants in the city. And I cannot wait.
Tell me: What are you New Year's Eve plans? Maybe they should include making this bread. Wait, no, they definitely should include making this bread.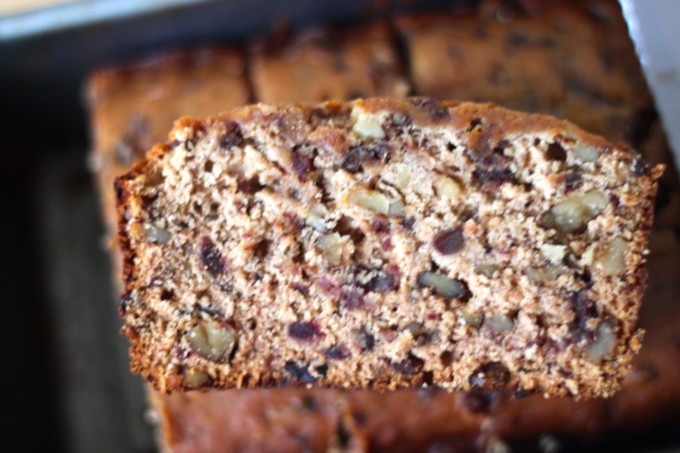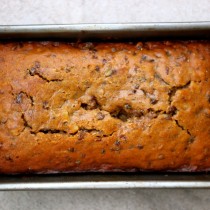 Date Nut Bread Loaf
Ingredients:
2 cups chopped dates
4 Tbsp butter, softened
1 tsp baking soda
3/4 tsp salt
2/3 cup light brown sugar
1 cup orange juice
1 large egg
1 tsp vanilla extract
1/2 tsp baking powder
1 3/4 cups all-purpose flour
1 cup walnuts, chopped
Directions:
Preheat oven to 350°F. Lightly grease an 8 1/2" x 4 1/2" loaf pan.
In the bowl of a stand mixer, combine the dates, butter, baking soda, salt, brown sugar, and orange juice; stir to combine.
Add the egg, vanilla, baking powder, and flour, beating on medium until smooth. Stir in the walnuts. Pour the batter into the pan, smoothing it out so it's even.
Bake the bread for 45 to 55 minutes, tenting the loaf gently with foil after 30 minutes, to prevent over-browning. Bread is done when a toothpick inserted into the center comes out clean.
After 10 minutes of cooling, gently turn the bread out of the pan onto a rack to cool. Cool completely before slicing.
Leave a Comment