National Peaches and Cream Day | Peaches & Cream Pie Cookies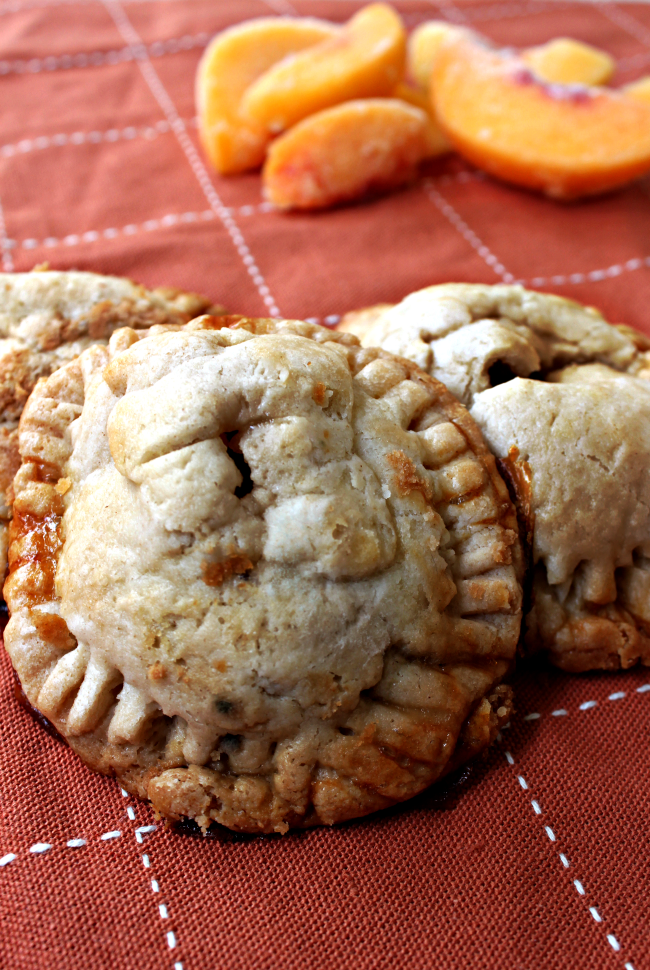 I was feeling uninspired for National Peaches and Cream Day so as I usually do when such things occur, I took to the internet and tried to find an innovative, cute, and tasty-looking recipe to make for the occasion. One of the first recipes that came up, and certainly the first recipe that make me perk up my eyes at the screen was Stephanie's Peaches & Cream Pie Cookies. The recipe I'm sharing with you today is hers, and is being used with her permission, because I just couldn't try to adapt and hope for the best with these beauties.
If you haven't clicked over to see her recipe, you really should. Not only is she obviously a better baker than I am, which is pretty evident in how perfect her cookies look compared to mine, but she has some fabulous recipes that you could get lost in, in a good way. She made these pie cookies for her kids to take to school for Teacher Appreciation Day. So sweet!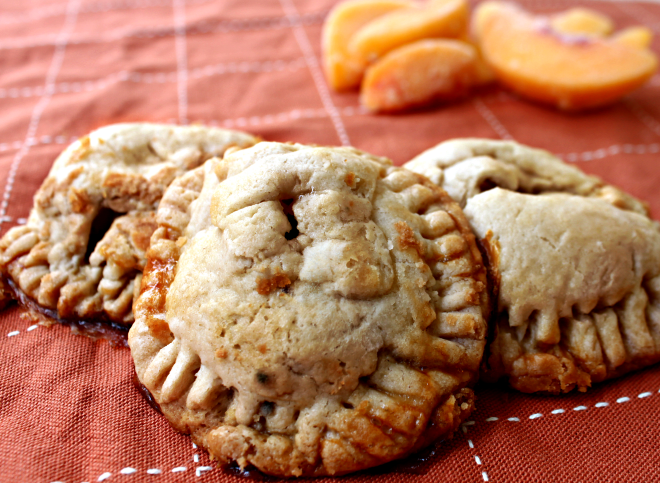 Yes, folks. These cookies are unbelievably awesome. You won't want to stop eating them. They are flaky and sweet, and will be everyone's favorite treat. Do you like what I did there? 😉
Enjoy, and thank Stephanie for this recipe by visiting her blog, The Tiptoe Fairy!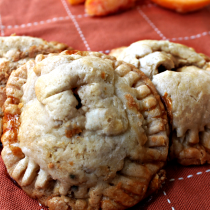 Peaches & Cream Pie Cookies
Ingredients:
2 pie crusts, refrigerated works fine
1 package of frozen peaches - 24 slices cut in half
4 oz cream cheese, softened
2 tbs white sugar
1 egg + 1 tbs water
Directions:
Preheat oven to 350. Flour or use baker's spray on cookie sheet.
Allow pie crusts to warm according to package.
Cut 24 peach slices in half.
Roll out one pie crust on the baking sheet.
Space about 1 tsp of cream cheese about 4 inches apart, about 8 times per pie crust.
Add 3 halves of peaches on top of each cream cheese.
Open the second pie crust and lay it over the peaches.
Using a 3-inch biscuit or cookie cutter, cut around the fruit and cream cheese.
Remove the excess pie crust. (You can re-roll this out for even more cookies).
Use the end of a plastic utensil or knife to combine the edges together.
Mix together the egg and water for an egg wash and brush it over the pies.
Cut a small slit in the top of each pie cookie.
Sprinkle the 2 tbs of sugar over all the pie cookies.
Bake for 13-15 minutes until golden brown.
Allow to cool before serving.
Leave a Comment