National Vanilla Milkshake Day | Vanilla Nutmeg Raspberry Milkshake
Tomorrow is the summer solstice so it's the perfect time to have a vanilla milkshake recipe that you can enjoy during the longest sun day of the year. I'll be by the pool with family, enjoying ribs, baked beans, corn casserole, grilled hot dogs, and dessert.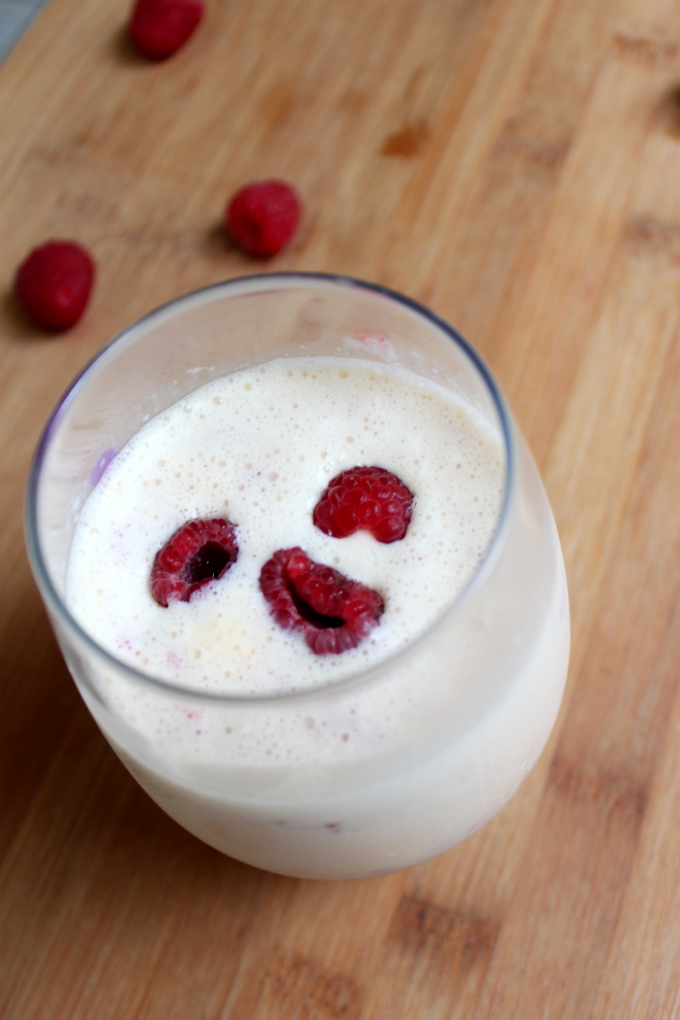 I know how to make a good milkshake, but when I saw Bobby Flay's Vanilla Bean-Nutmeg Shake with Blackberry Swirl, I wanted something similar and scratched the original idea I had. I'll save that for another day. 😉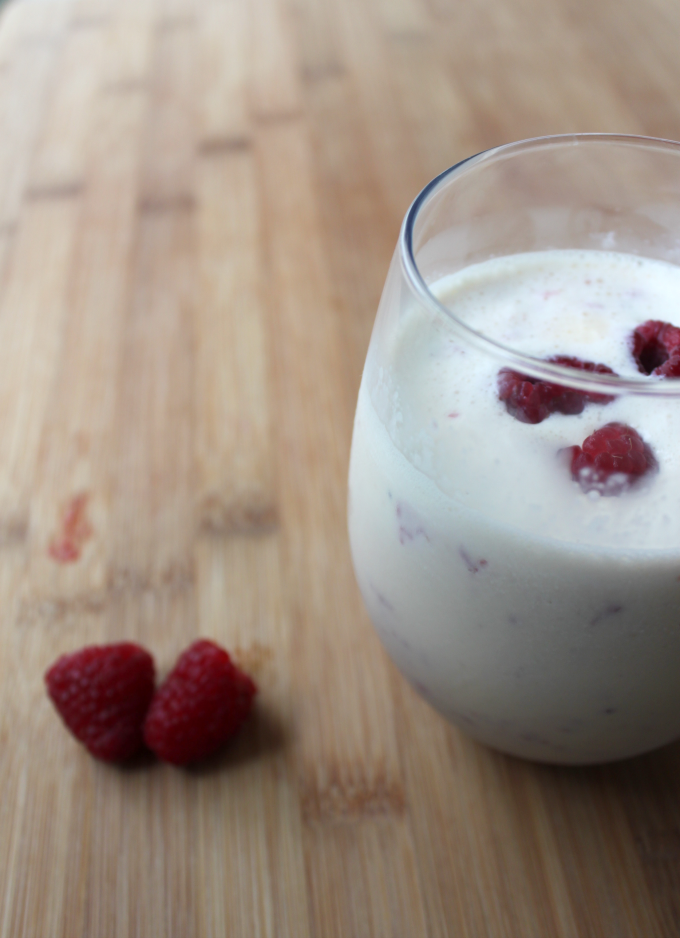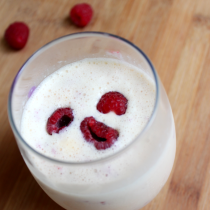 Vanilla Nutmeg Raspberry Milkshake
Ingredients:
1 pint fresh raspberries, plus more, for garnish
1/4 cup sugar
1/3 cup whole milk
10 ounces vanilla ice cream
1/2 tsp vanilla extract
1/8 teaspoon freshly ground nutmeg
Directions:
Combine raspberries and sugar in a small saucepan and cook, over low heat, until slightly thickened and sugar is dissolved. Mash the raspberries slightly with a fork and let cool.
In a blender, combine 1/3 cup milk, 10 ounces of ice cream, vanilla extract, and the nutmeg and blend until smooth. Fill a tall milkshake glass 1/3 of the way with some of the milkshake, add a few tablespoons of the raspberry puree, fill 1/3 of the way with more milkshake, then a few tablespoons of the puree and finish with the remaining milkshake. Use a straw to stir and swirl the mixtures together. Garnish with a few fresh raspberries and serve.
Leave a Comment