National Pastry Day | Baklava Cups
A couple of years ago, I made the most bomb diggity of bomb diggity baklavas. Apparently, I time traveled to the 90s when 'bomb diggity' was cool, it was so good. I still remember the taste to this day, but the exact measurements I used are now lost on me. In all actuality, there probably weren't any true measurements done. I like to employ the little bit of this, little bit of that method of cooking when able, and this entire venture into baklava was purely experimental.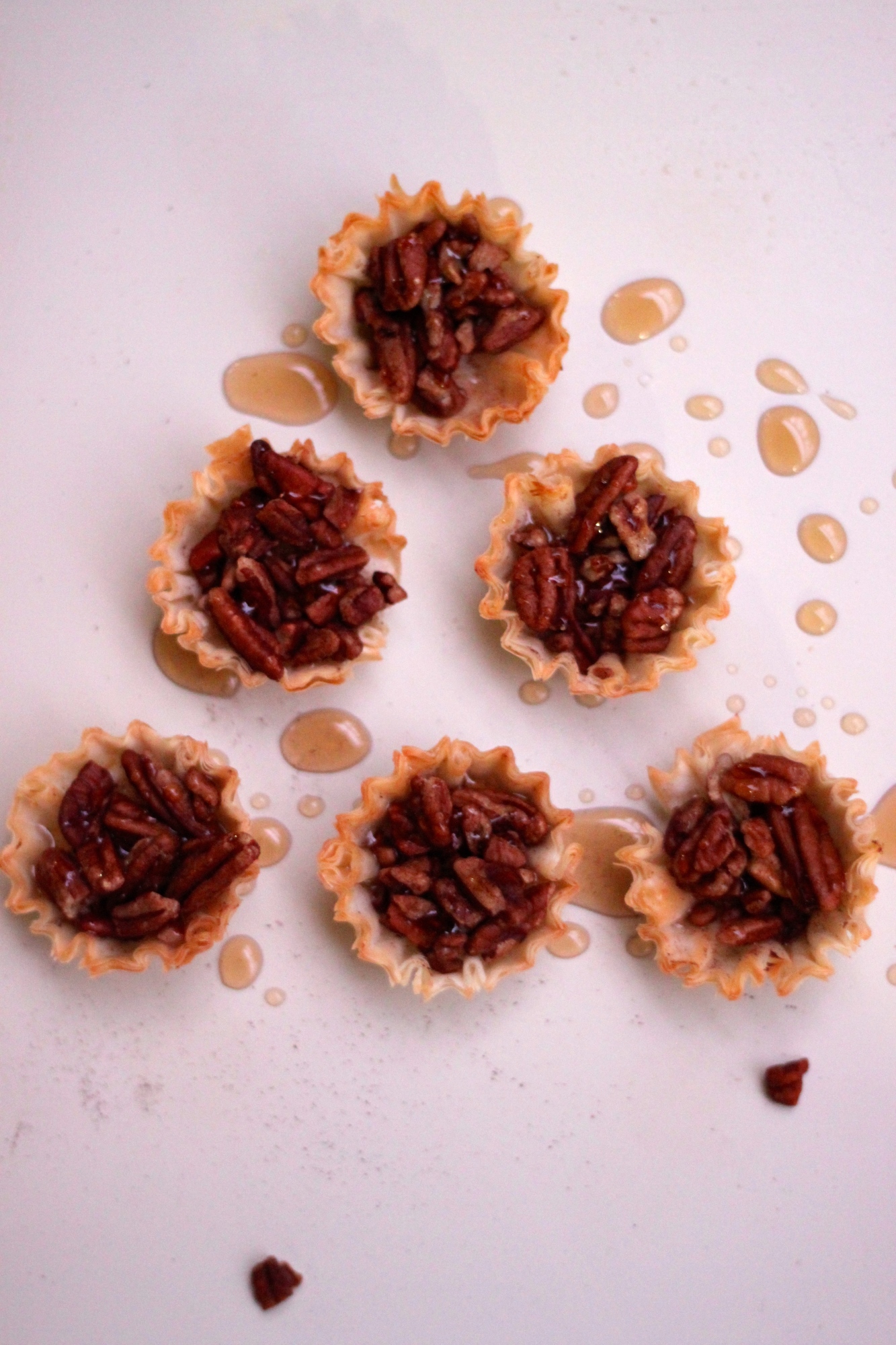 For National Pastry Day, I was hoping to recreate that baklava, but my local grocery store did not have any phyllo sheets at all…for months…and I kept forgetting to adventure elsewhere. However, I had some phyllo cups left over from my Mini Lemon Meringue Tarts so Baklava Cups it is!
And these are actually much easier because you don't have to worry about the layers of phyllo dough. For these cups, I just combined chopped pecans with cinnamon, baked in phyllo cups for a couple of minutes, and then topped with a warm honey sugar mixture. Totally bite-sized, totally awesome.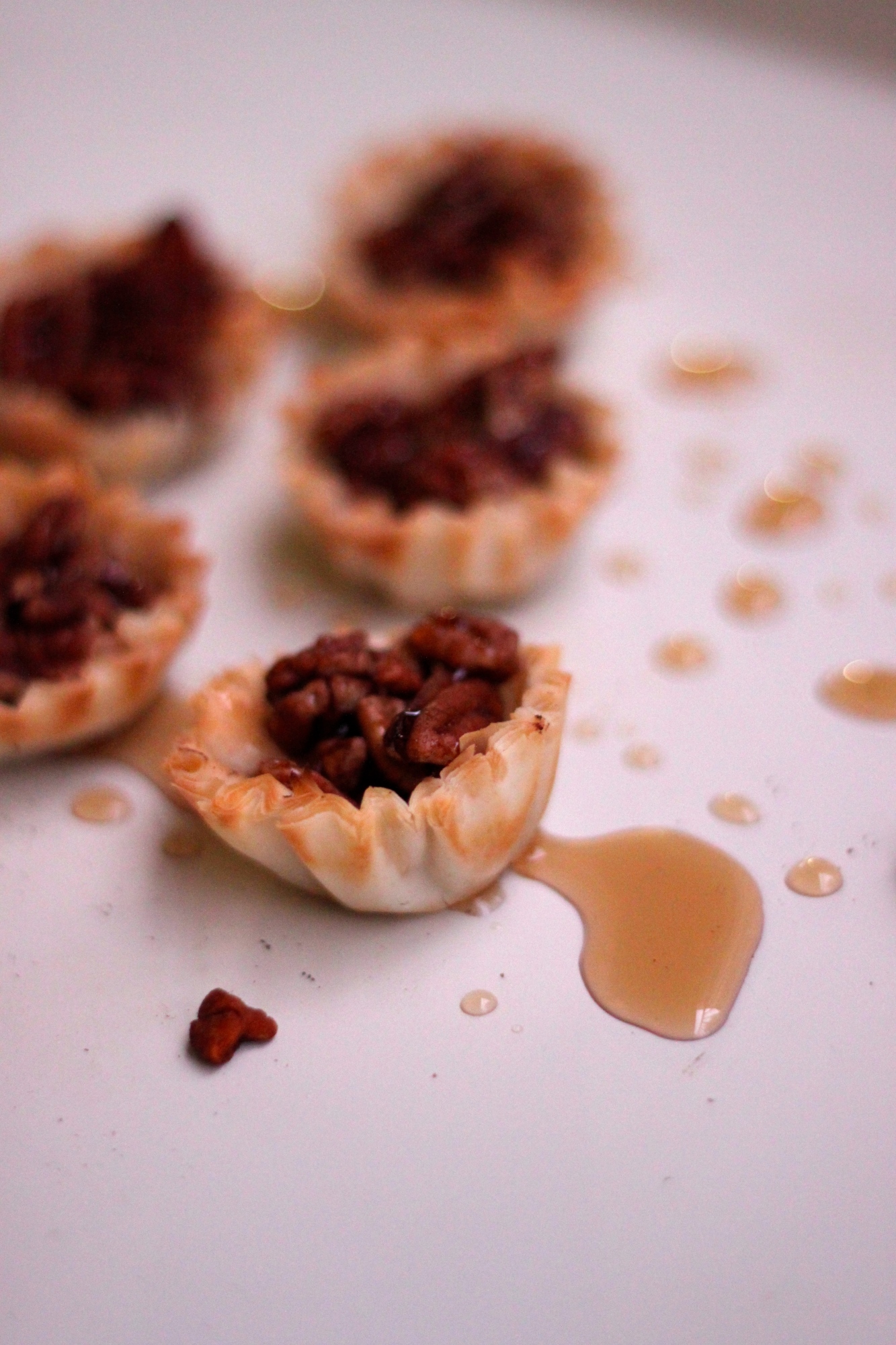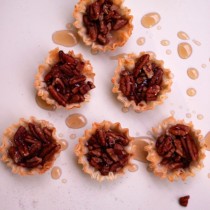 Baklava Cups
Ingredients:
6 individual phyllo tart shells
6 Tbsp chopped pecans
1 tsp cinnamon
2 Tbsp honey
2 Tbsp white sugar
1/2 tsp vanilla extract
Directions:
Preheat oven to 350*F.
In a small bowl, toss together pecans and cinnamon. Fill phyllo tart shells to the top. Bake for 5 minutes.
In a small sauce pan, combine honey, white sugar, and vanilla; stir together to combine. Bring to a boil, then reduce to simmer for 20 minutes. Drizzle over the phyllo cups and enjoy!
2 Responses to "National Pastry Day | Baklava Cups"

Trackbacks/Pingbacks

Leave a Comment