National Chocolate Brownie Day | Peanut Butter-Stuffed Milk Chocolate Brownie
I'm truly surprised that there aren't many more days dedicated to chocolate brownies throughout the year. It's a popular snack/dessert/food group, you know, whatever you want to refer to it as.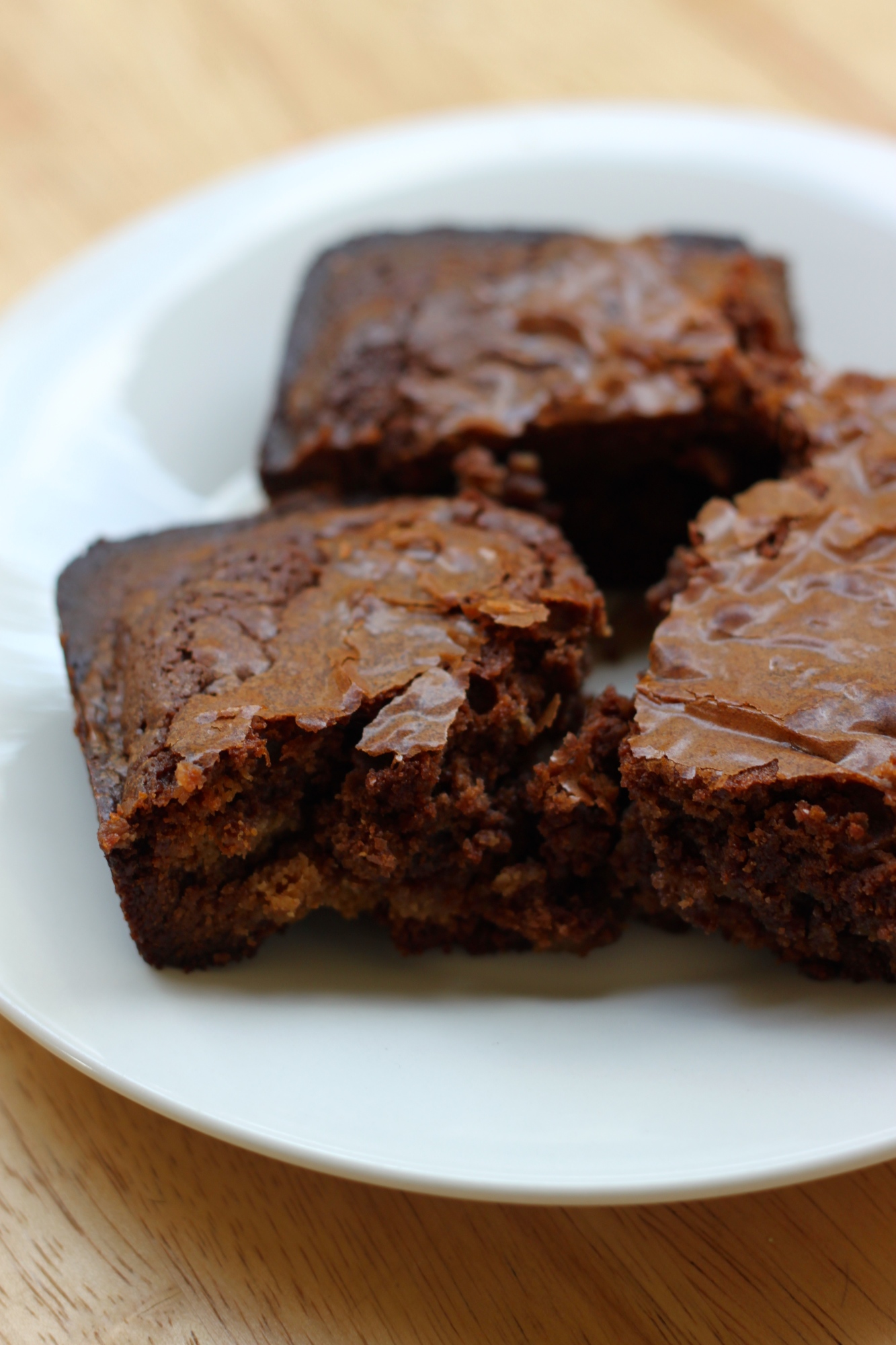 I'm a fan of brownies, but I have to say that the best brownies are those that are fudge-like. These from today's recipe are not, but they are great too. It's just that we have this really fantastic place in Tampa called Alessi. It's like a market/sandwich shop/catering/lunch stop all in one. Serving some of the best hispanic food in Tampa Bay, it's a staple for sure. They make these fudgey walnut brownies that are so dense and rich that my milk-hating self wants a cold tall glass alongside.
Since I wasn't creating fudge brownies, I decided to make regular brownies peanut butter stuffed so you can still enjoy the same chewy, thick texture as you would with fudge brownies. You're totally welcome.
Happy National Chocolate Brownie Day!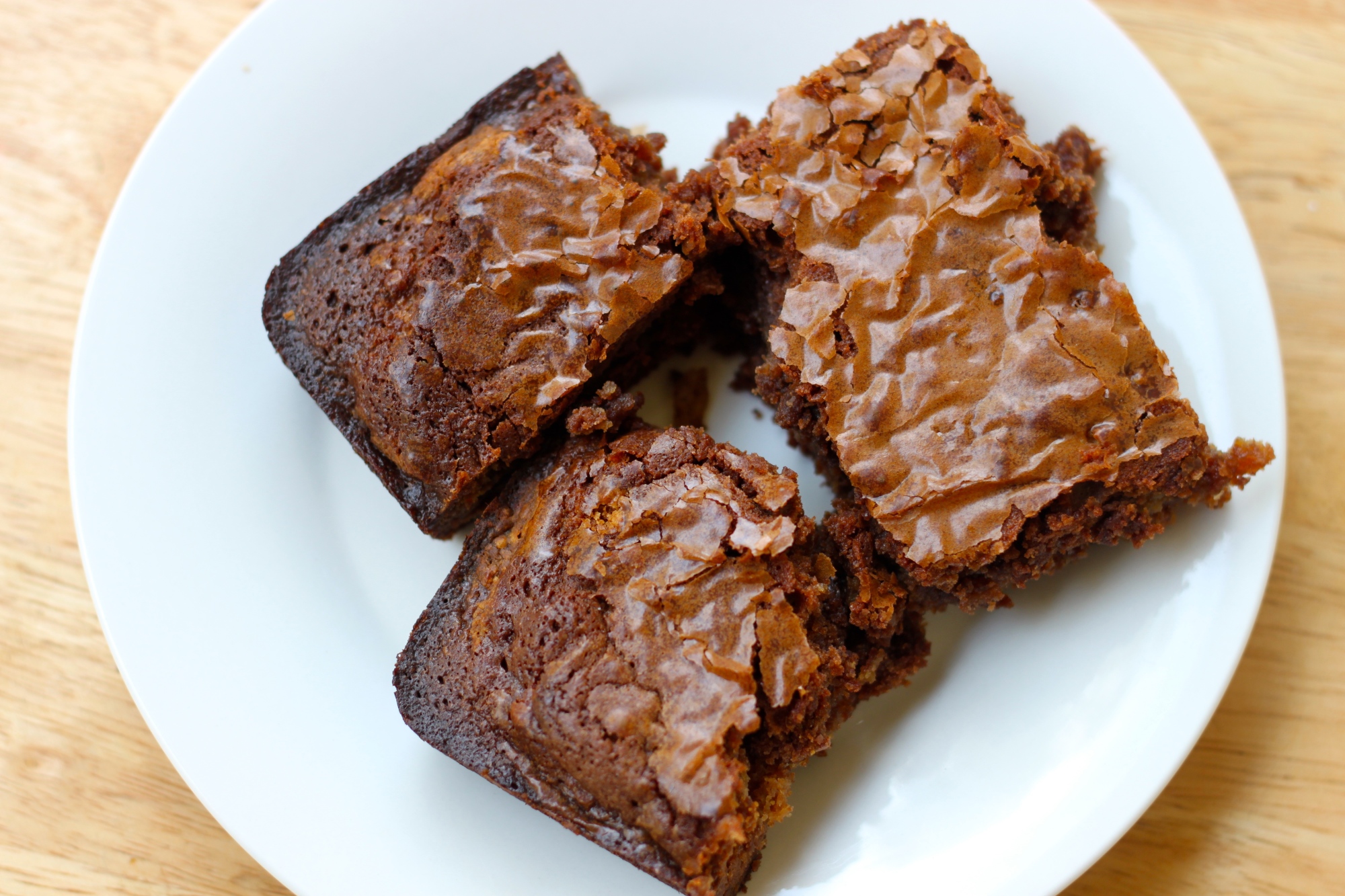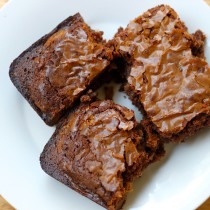 Peanut Butter-Stuffed Milk Chocolate Brownie
Ingredients:
Brownies
1/2 cup unsalted butter, cut into 1 inch pieces
1 1/4 cups sugar
3/4 cup unsweetened cocoa powder
1/2 tsp salt
1 tsp vanilla extract
2 large eggs
1/3 cup all-purpose flour
Peanut Butter
3/4 cup creamy peanut butter
1 cup confectioners' sugar
2 tsp vanilla extract
2 Tbsp milk
Directions:
Brownies
Preheat oven to 325*F. Line an 8x8 baking square pan with parchment paper. Coat with nonstick cooking spray; set aside.
In a small saucepan over medium heat, melt butter. Let cool slightly. Meanwhile, combine the sugar, cocoa powder, and salt in a medium bowl. While whisking, add the melted butter to the sugar mixture; whisk in vanilla. Add eggs, one at a time, continuing to whisk to combine. Add flour and stir using a rubber spatula until just combined.
Pour half the batter into prepared pan. Top with chunks of the peanut butter middle (recipe below) and top with remaining brownie batter.
Bake for 25-30 minutes, or until a toothpick inserted into the center comes out almost clean (a few crumbs are okay).
Peanut Butter
In the bowl of a stand mixer fitted with a paddle attachment, beat all ingredients together on medium-high speed until combined.
Leave a Comment