National Nut Day | Cajun Boiled Peanuts
Whenever I take vacations, it's usually within Florida, or I'm driving outside of the state. Obviously, I have to fly places, like when I went to Seattle and even Washington, DC, but I think the cost of plane tickets is obnoxious. It's also obnoxious to drive in and out of Florida because it's such a long state, but you want to know what I always come across? Boiled peanuts, and Cajun ones at that.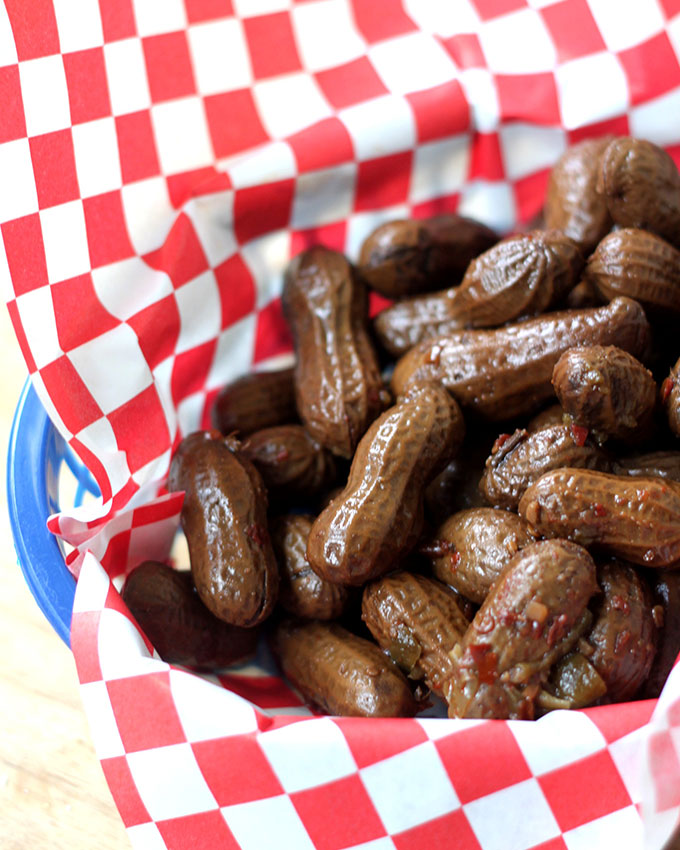 The vast majority of Florida is not considered the "south", but we still have a very southern thing in these boiled peanuts, most often found in a cart on the side of the road manned by a farmer, or even in tubs in gas stations that also feature live alligators as a tourist attraction.
I always have to get some boiled peanuts, steaming and filled to the top of a large, white Styrofoam cup, with no lid to make sure the juices don't spill and certainly no container to put the empty shells in so instead I have to rummage in my car for something to use, which is just as well since I always have a bunch of crap in my car. Gotta get better about that…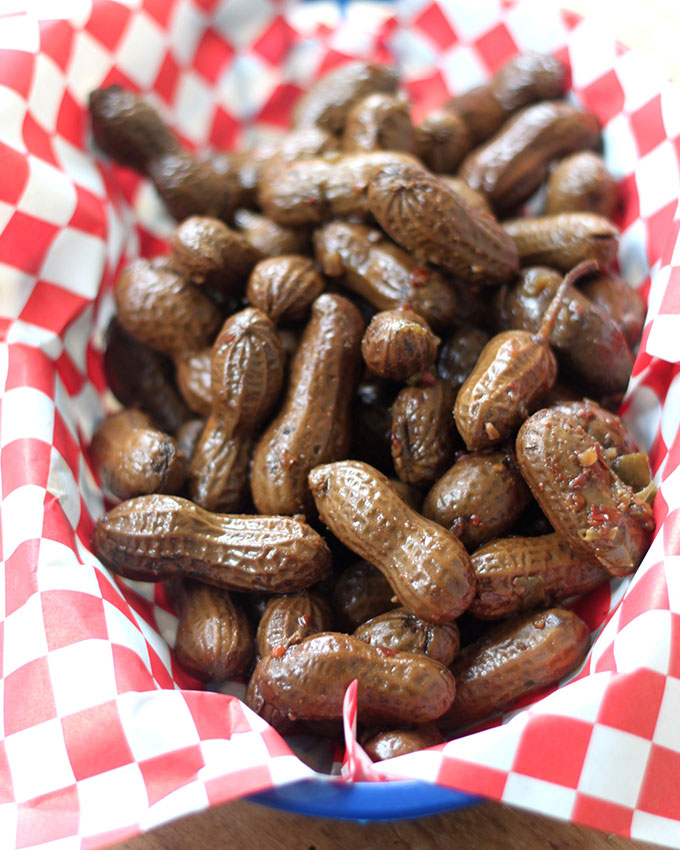 On vacations with my husband, we split a cup of Cajun boiled peanuts and then both of us wish we hadn't when we get to the bottom of the cup, with no peanuts left, and we are still hungry for more. Not too long ago, my husband and I made a small deal with each other. He would fix something in the house for me and I would make Cajun boiled peanuts for him. I came out on the winning end of the deal because these Cajun boiled peanuts take almost no effort to make, but it is about 24 hours of waiting, and smelling. And then, rewarding.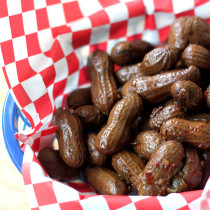 Cajun Boiled Peanuts
Ingredients:
1 pound raw peanuts, in shells
1 (3 ounce) package dry crab and shrimp boil
1/2 cup salt
3 jalapeno peppers, chopped
2 red thai chile peppers, whole
1 Tbsp garlic powder
1/2 Tbsp onion powder
1/2 cup red pepper flakes
3 Tbsp Cajun seasoning
Directions:
Place all ingredients, including raw peanuts, into a slow cooker; stir to combine.
Pour in water to cover the peanuts. They will naturally float to the surface so just pour enough water to fill 3/4 of the slow cooker. The peanuts will begin to sink as they cook.
Cover and cook on low, stirring occasionally, until peanuts are soft, at least 24 hours.
One Response to "National Nut Day | Cajun Boiled Peanuts"

Leave a Comment