National Lollipop Day | Zucchini Lollipops
If you were celebrating National Lollipop Day, what would YOU make? Probably something more unique and intriguing and something that makes more work than what I did. HOWEVER, these are still delicious and keeps me from not only wasting food, but eating sweets as well.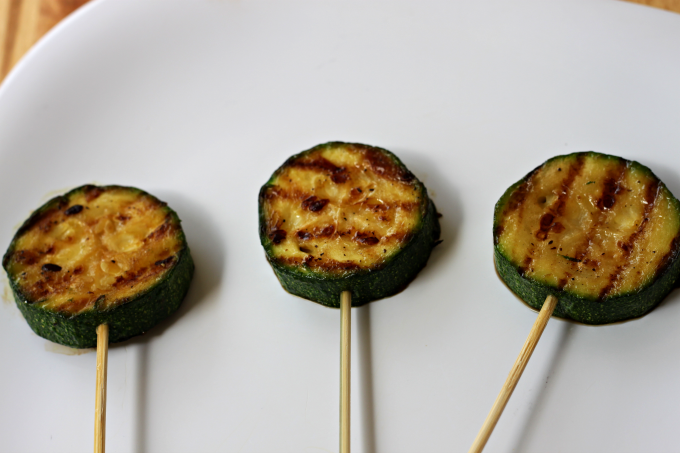 One of my favorite things to eat is grilled vegetables. They are easy, tasty, good for you, and so versatile. Especially when it comes to zucchini, I could eat them all day long. All they take is some olive oil, salt, pepper (sometimes, red pepper flakes).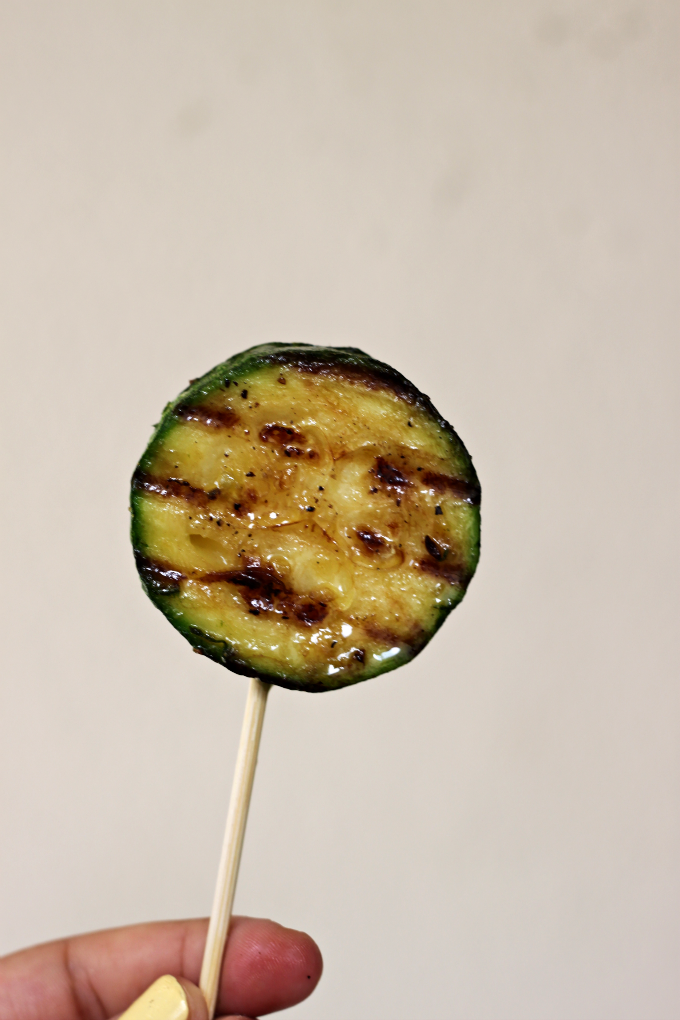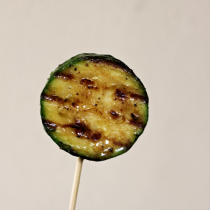 Zucchini Lollipops
Ingredients:
1 zucchini, cut into 1-inch thick pieces
1 Tbsp olive oil
Salt and pepper, to taste
Directions:
Season zucchini with salt and pepper.
Pour olive oil onto a grill pan. Place seasoned zucchini onto grill, flipping over when necessary to get nice grill marks on both sides.
Leave a Comment