National Fortune Cookie Day | Homemade Fortune Cookies
I'm happy to report that the thought of making fortune cookies is more daunting than the task is. I knew I wanted to try to make homemade fortune cookies, but I didn't have the first clue how to begin, and it was a scary thought. Have you seen how perfect fortune cookies are? And the shape? They are so unique, I didn't know how the shape would be made. It's not like I was making heart-shaped cookies, or cookies in the shape of a Christmas tree.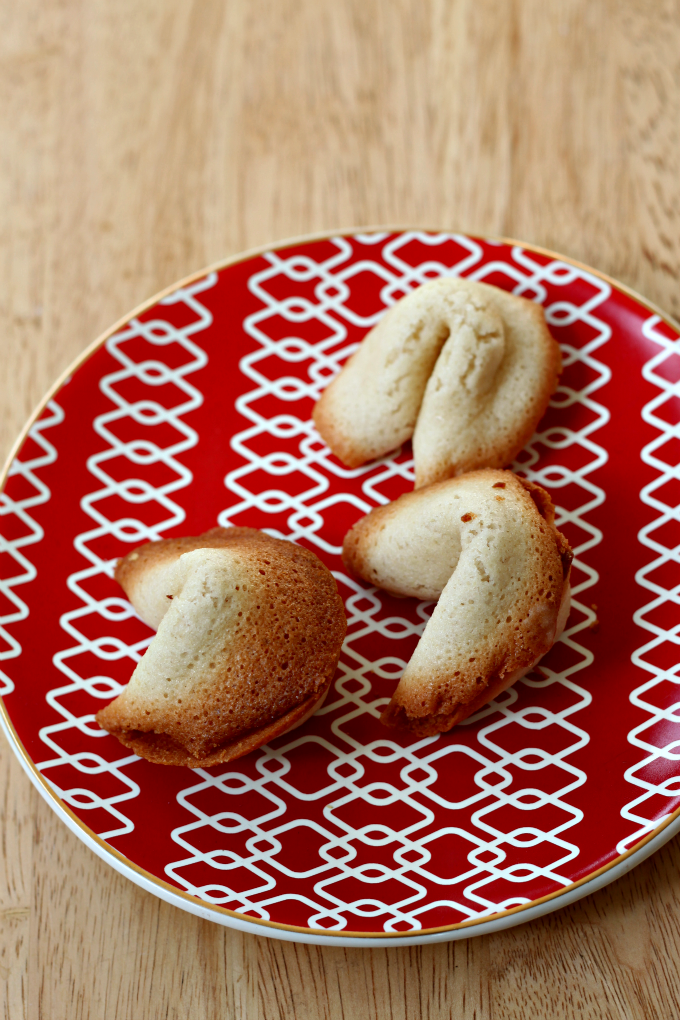 Well, I failed on the first couple of fortune cookies, I'm sad to report. They are hard, I promise, but it takes some technique, fast hands, and being okay with possibly getting your fingers burnt.
You see, once the cookies are done being made, you have to almost immediately shape them into fortune cookies because they'll harden pretty fast. The reason for my first couple of fortune cookies being failed attempts at fortune cookies is because I didn't work fast enough. The batter was great, but I ended up with some twisted, half shaped fortune cookies that I was able to taste and determine that the only problem with the recipe was the shape.
My second pursuit of fortune cookies was much better. Using the same batter, back into the oven my three circles of dough went, but this time I was able to work much faster so the cookies could retain the correct shape. Wahoo!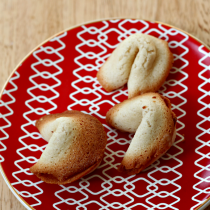 Homemade Fortune Cookies
Ingredients:
1 large egg white
1/4 cup sugar
2 Tbsp melted butter, cooled
1/4 cup flour
1/8 tsp salt
1/4 tsp almond extract
1/4 tsp vanilla extract
Directions:
Preheat oven to 350*F. Grease cookie sheet.
Whip the egg white until light and foamy. Blend in sugar. Pour in butter, flour, salt, and both extracts.
Drop onto cookie sheet by tablespoons, three at a time. Spread each tablespoon into a 3-inch circle.
Bake 5-8 minutes, or until at least an inch around the edges is golden brown.
Remove from oven and immediately fold each cookie in half. Then fold in half again, seam side down, over the edge of a coffee mug. Once it's shaped, place in a muffin tin to hold the shape until completely cooled.
Continue to do batches, baking no more than 3 at a time, until batter is all used.
One Response to "National Fortune Cookie Day | Homemade Fortune Cookies"

Leave a Comment