National Licorice Day | Spring Mix Salad with Mustard Tarragon Vinaigrette
It's both National Grilled Cheese Day and National Licorice Day today. Although I was looking forward to National Grilled Cheese Day, I was the complete opposite of excited for National Licorice Day.
I have never liked licorice candy, but in high school I went through a phase where I didn't even want to smell or touch the stuff. My friends would tease me with Twizzlers, slipping some into my backpack when I wasn't paying attention. I would arrive at my next class and open my bag to retrieve my textbook, only to discover those nasty roped candies sitting there. Hardy har, guys.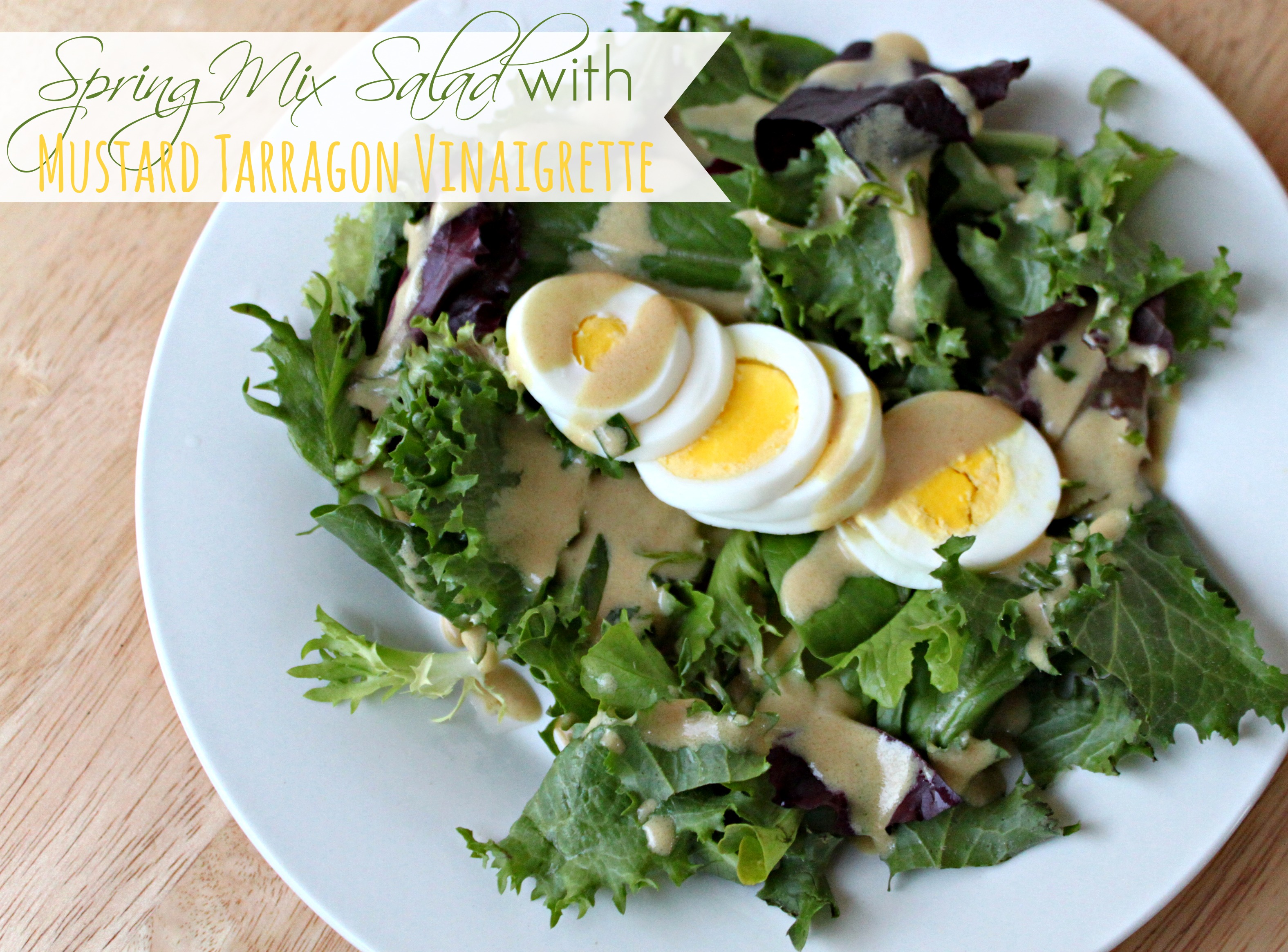 I still haven't gotten over my distaste for Twizzlers, but I can tolerate some licorice flavors. Fennel, when prepared in the right way and with the right pairing, is so delicious. I also love tarragon, with its slightly licorice flavor, in salad dressings.
Instead of submitting myself to some gross candy that I really cannot even take, I decided to take spring mix lettuce, boil an egg, and make a mustard tarragon vinaigrette. Perfect for lunch, and also enjoyable to those who like licorice and those who don't.
National Licorice Day | Spring Mix Salad with Mustard Tarragon Vinaigrette
Recipe Type: Salad
Author:
Prep time:
Total time:
Serves: 1
Ingredients
Spring Mix
1 egg, hard boiled
[b]Dressing[/b]
1 tbsp dijon mustard
1 tbsp diced tarragon
1 tsp balsamic vinegar
Extra-virgin olive oil
Salt and pepper, to taste
Instructions
Place spring mix and sliced hard boiled egg in bowl.
To make the dressing, whisk together the mustard, tarragon, and balsamic vinegar. Slowly whisk in the olive oil until you reach the desired consistency and taste. Add salt and pepper to taste.
Also today: National Grilled Cheese Day
Tomorrow: National Peach Cobbler Day
2 Responses to "National Licorice Day | Spring Mix Salad with Mustard Tarragon Vinaigrette"

Trackbacks/Pingbacks

Leave a Comment