National Grilled Cheese Day | Grilled Cheese Pizza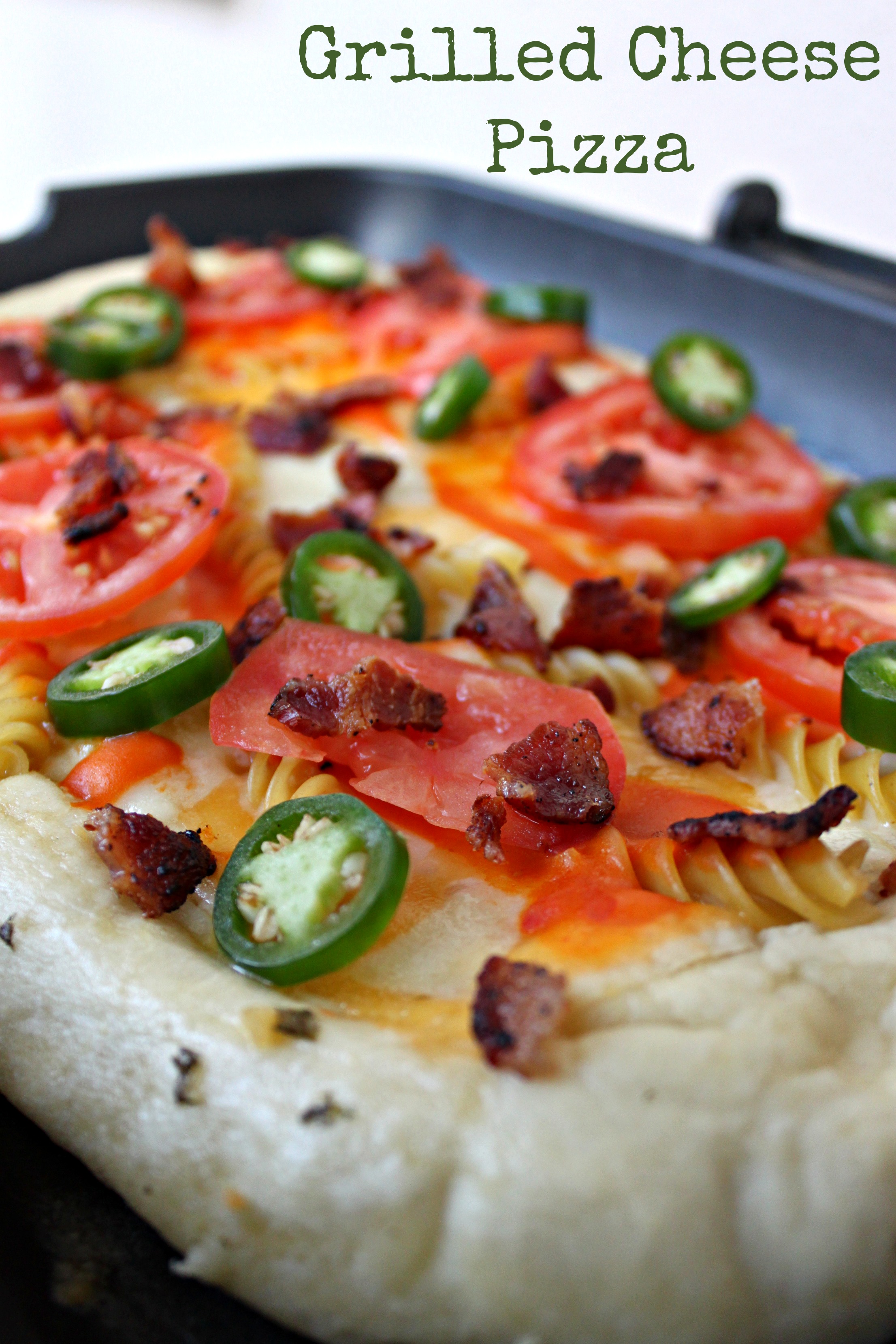 You've probably seen it all over the internet by now. It's National Grilled Cheese Day! News stories first started appearing in my Facebook timeline yesterday afternoon because who doesn't like grilled cheese? It's turned into a pretty popular food holiday. Even BuzzFeed Food had information on it and some recipes to share.
So when it comes to grilled cheese, who do I turn to? That's easy. My husband makes the best grilled cheese sandwich ever. Just like with his sauteed spinach, I don't know how he does it and I don't even try. I just sit on the couch and say, "Miiiikeeee, would you mind making me a grilled cheese sandwich?". He always does and it's always fantastic. Butter and grilled bread, just the right amount of cheese, no fanfare to it at all.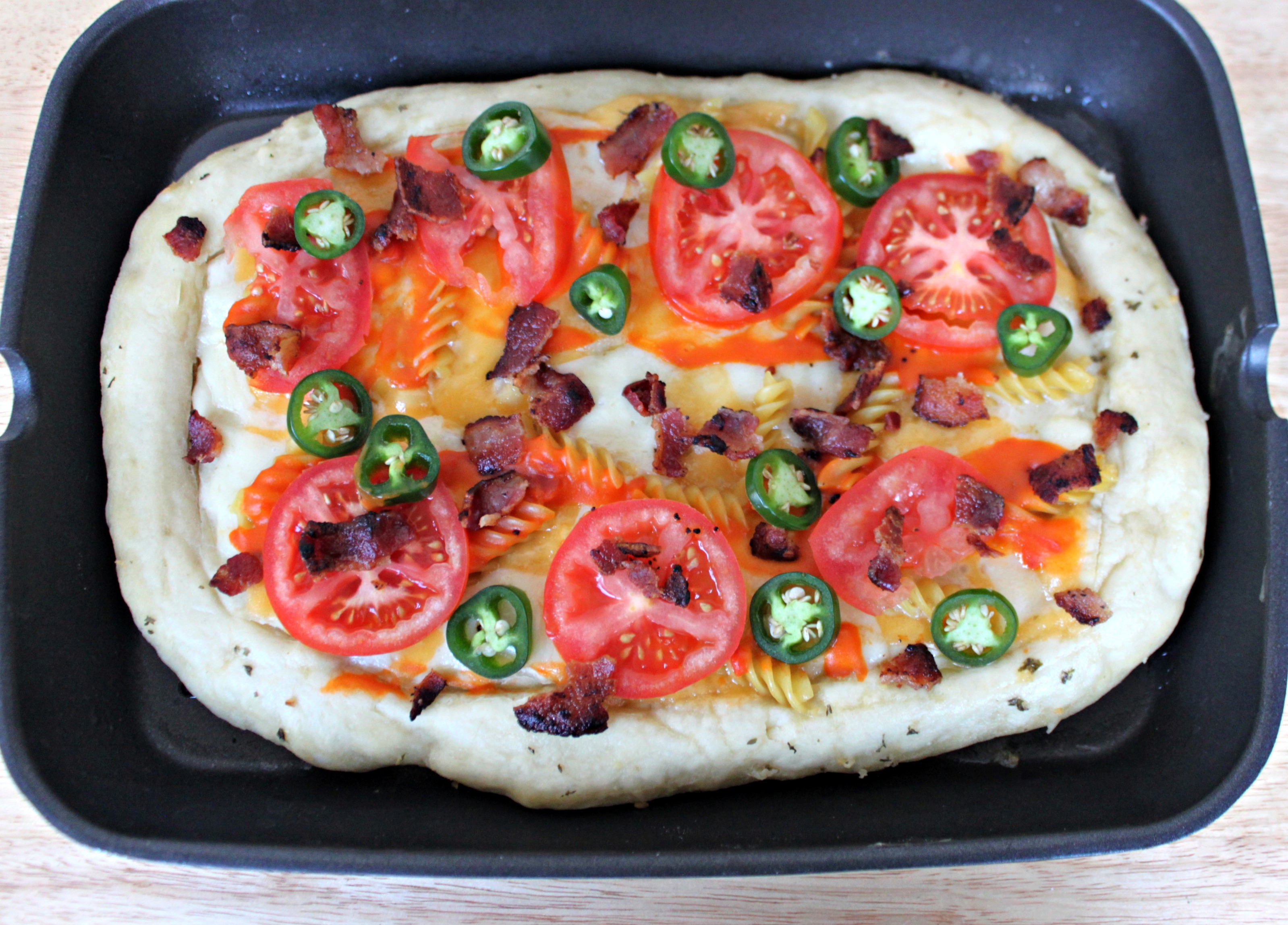 For National Grilled Cheese Day, Mike wanted to do something a little bit different. He took all the ingredients that you would find on a more unique grilled cheese sandwich and put them on grilled pizza dough. First he grilled the dough, then he put it into the oven to cook the rest of the way. We used Donatella Arpaia's Italian Herb pizza dough mix.
This pizza was so good! Not as good as Mike's grilled cheese sandwich, because nothing can beat that, but pretty close! The beauty about any pizza, grilled with cheese or otherwise, is that you can add whatever toppings you want and it's going to come out great because it's made with ingredients you love.
What would you top your grilled cheese pizza with?
National Grilled Cheese Day | Grilled Cheese Pizza
Author:
Ingredients
Pizza dough, pre-made or make your own
White American cheese
Yellow American cheese
Sliced tomato
Jalapeno, sliced
Bacon, cooked crispy and chopped
Macaroni and cheese
Tomato soup
Instructions
Place pizza dough on a portable grill pan in the oven at 400*F and cook until dough is almost at desired doneness.
While pizza dough is cooking, prepare macaroni and cheese, slice tomatoes, prepare jalapeno and cook bacon.
Remove pizza from oven and top with cheese as desired. Return to oven and cook until completely done to your liking. Top with remaining ingredients to your liking and enjoy!
Also today: National Licorice Day
Tomorrow: National Peach Cobbler Day
4 Responses to "National Grilled Cheese Day | Grilled Cheese Pizza"

Trackbacks/Pingbacks

Leave a Comment