National Peach Cobbler Day | Peach Cobbler
Ah, it's a beautiful Sunday here in Tampa. Just the right amount of heat and breeze. I'll be at an outdoor food and drink festival today, but this morning, I made some peach cobbler for National Peach Cobbler Day.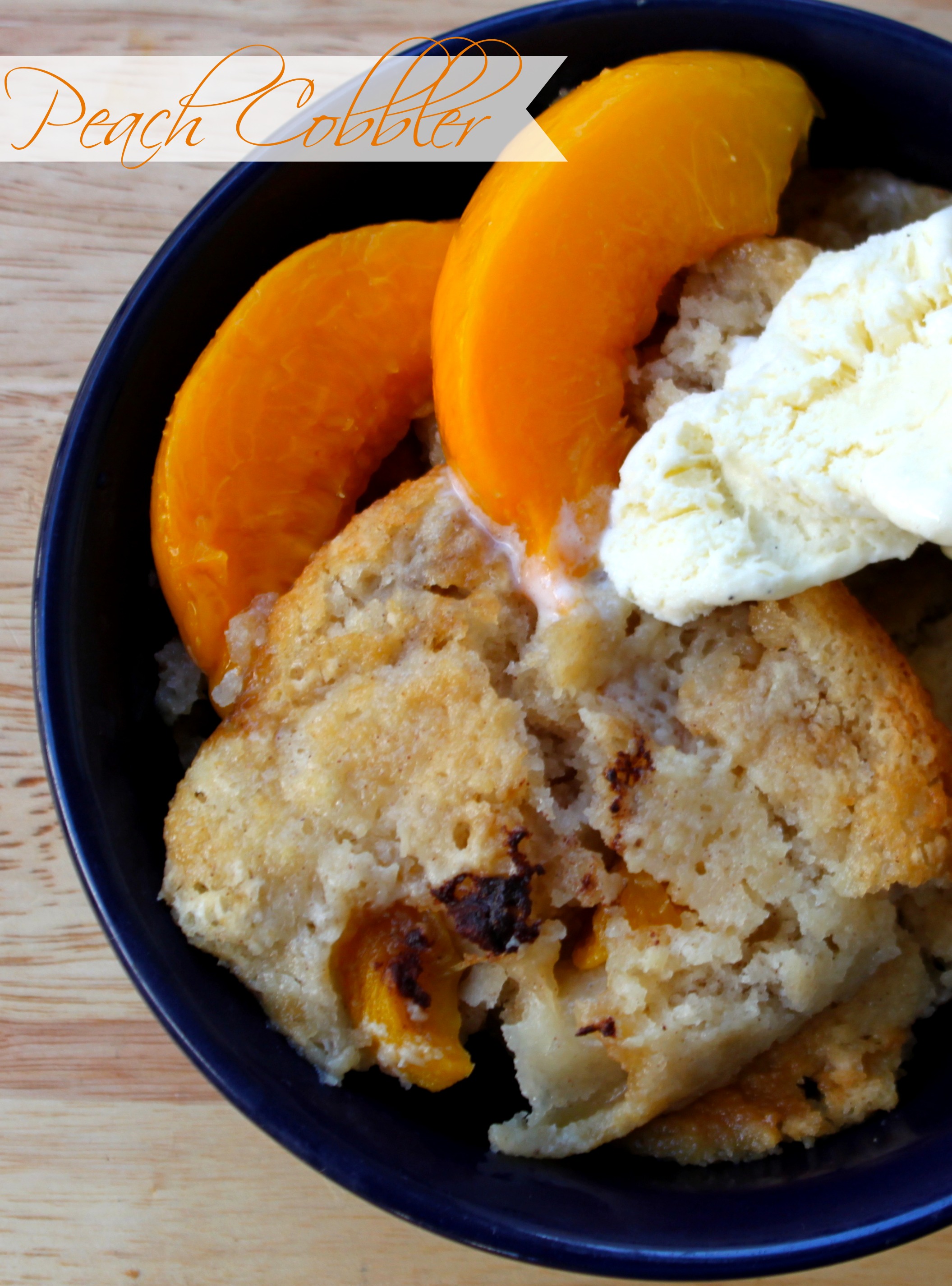 This isn't my first foray into making cobblers. They are super simple and last time, we had Peach Melba Cobbler.
This time around, I made mini peach cobblers in muffin tins. Then, after, I just threw three of those together for one serving. Turns out, fresh peach cobbler is a fantastic breakfast.
Warm peach cobbler, cold vanilla ice cream, and peach slices..ahhh.
National Peach Cobbler Day | Peach Cobbler
Recipe Type: Dessert
Author:
Prep time:
Cook time:
Total time:
Serves: 22 mini peach cobblers
Ingredients
1 cup white sugar
1 cup flour
2 tsp baking power
Pinch of salt
3/4 cup milk
1 stick of melted butter
1 can diced peaches
Sprinkle of brown sugar
Sprinkle of cinnamon
Instructions
Preheat oven to 375*F.
Put 1 teaspoon of melted butter into each regular size muffin tin.
In a large bowl, stir together the sugar flour, baking powder, salt and milk. Measure out 2 tablespoons of batter per muffin tin and place on top of the melted butter. Add 1 tablespoon of diced peaches on top of the batter in each muffin tin.
Sprinkle with brown sugar and cinnamon. Bake for 12 minutes.
If you have leftovers, you can make more peach cobblers in a mini muffin tin. Each tin only needs 1/4 teaspoon of melted butter, 1 tablespoon of batter, and 1-2 diced peach bits. Cook these for about 8 minutes.
Notes
Adapted from [url href="http://www.alli-n-son.com/2011/06/02/mini-peach-cobblers/" target="_blank"]Alli 'n Sons[/url].
Tomorrow: National Pecan Day
One Response to "National Peach Cobbler Day | Peach Cobbler"

Leave a Comment