National Lemonade Day | Basil Lemonade
Welcome to National Lemonade Day! Let me tell you: Lemonade during the summer is all you need. Love? Nah. Lemonade? YES.
It's been a scorching summer, with many a day with a heat index over 100 degrees. August is particularly brutal, and any chance I have to have an iced beverage, I'll take it. The wall of heat and humidity has got nothing on my love of lemonade. Lemonade battles heat…and wins.
Here is a cool Basil Lemonade recipe I conjured up for National Water Day on March 22. I made it again today, but used the old photos because I made this lemonade and forgot it was National Lemonade Day and I needed to post a recipe. Whoopsies.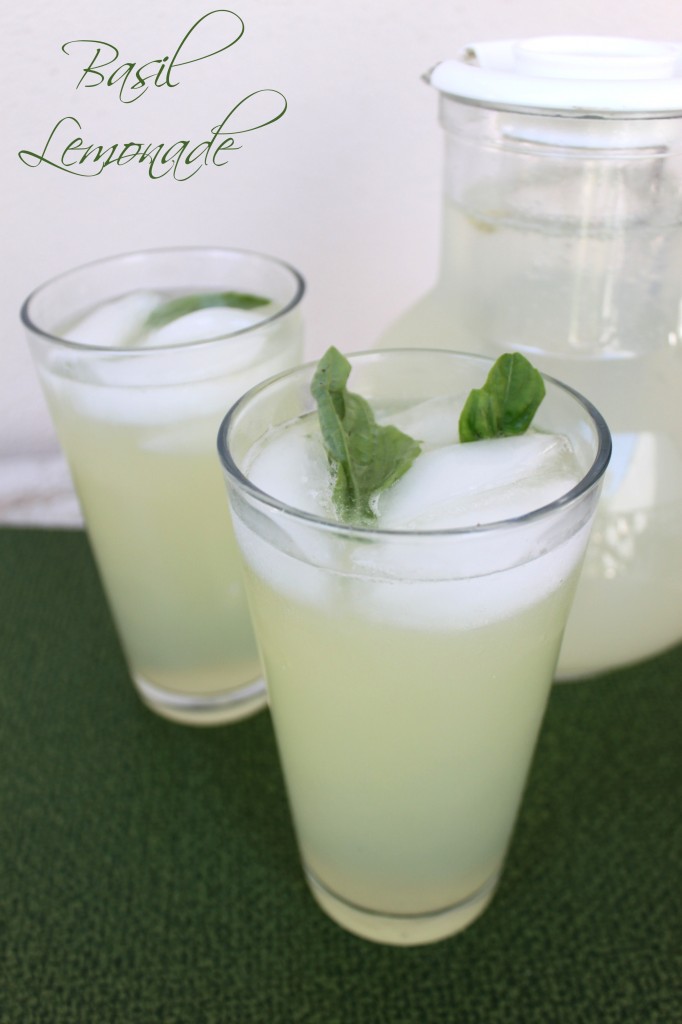 I loved the combination of lemonade and basil. Basil, with a sweet taste of its own,  adds more than you'd expect in your lemonade. Plus, the green leaves just make the drink look prettier. 🙂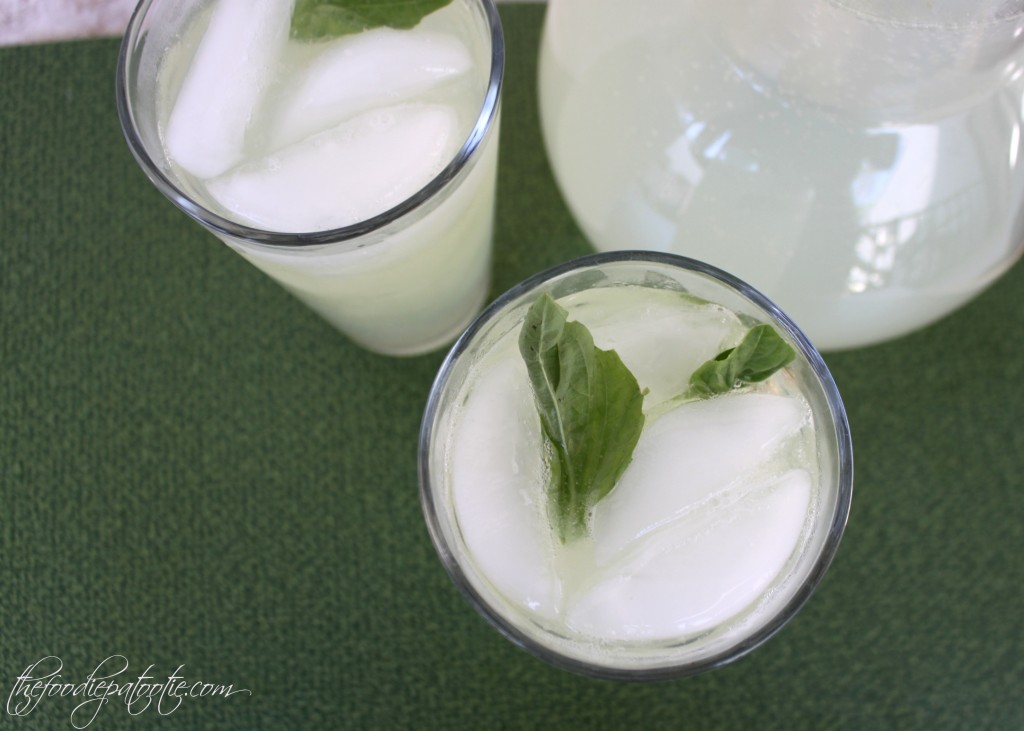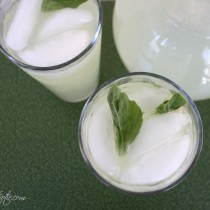 Basil Lemonade
Ingredients:
1 bunch fresh basil
2 cups sugar
1 cup water
2 cups fresh lemon juice
3 cups cold water
2 cups sparkling water
Directions:
In a saucepan, combine basil, 2 cups sugar, and 1 cup water, simmering for about 5 minutes, or until sugar is dissolved. Cool, remove the basil leaves and set aside.
In a pitcher, mix lemon juice, 3 cups cold water, and 2 cups sparkling water together. Stir in the basil simple syrup mixture. Store in the refrigerator until ready to serve.
Add more cold water or sparkling water as needed to fill the pitcher.
Tomorrow: National Pecan Torte Day
Leave a Comment