National Potato Day | Lemon Parsley Potatoes
Hey guys, happy Tuesday! It feels like a Friday, which means the rest of the week will probably go by verrrryyyy sllllowwwwllllyyyy. Such is the way with things like this.
It's set up to me a good couple of weeks coming up though. I'll be in South Beach over Labor Day weekend with some girl friends, with the highlight for being visiting Scarpetta, a restaurant from Chef Scott Conant that I've been wanting to try.
Leading up to any vacation, the weeks drag, but there's still an overall sense of excitement for what's to come. Then after vacation, I need a vacation from the vacation. I'll still try to keep pushing through these food holidays, even when all I want to do is take a nap and recover. I'm hoping I can have all the food holidays through September 2nd completed by the time I leave for Miami so I don't fall too behind and ultimately stress myself out with thoughts of having to play catch up when I return. Wish me luck!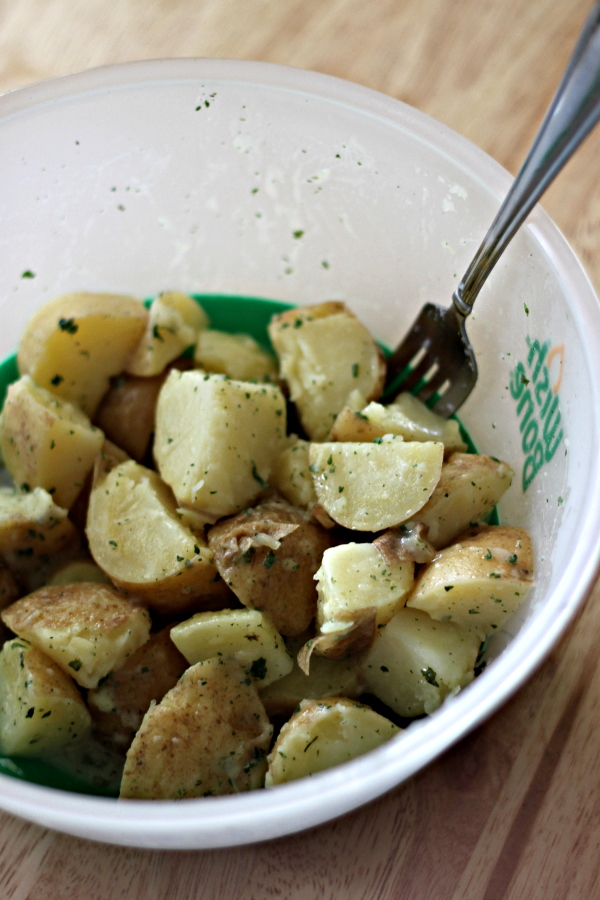 Anyway, today's recipe is one that I am very used to, having had it for many a side dish when I was growing up. Even in it's simplicity, it's a favorite dish of mine that my mom made, and still makes. On this go 'round, I used medium yellow potatoes, but my mom makes this with red potatoes, which I actually like a lot better, but had none of in the house.
So yellow potatoes is was, along with lemon juice, butter, parsley, and salt and pepper for additional flavor, of course. We all know how these potatoes go; salt is so necessary. I tend to overdress my potatoes with the mixture because it's just so darn tasty, but even lightly dressed, it's fantastic.
Enjoy! If you have a potato recipe to share, please do so in the comments!
Happy National Potato Day!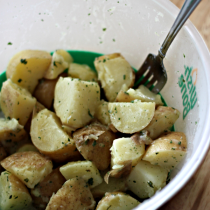 Lemon Parsley Potatoes
Ingredients:
6 small yellow potatoes, with skin
3-4 Tbsp butter
2 Tbsp lemon juice
Zest of 1 lemon
Salt, pepper, and parsley, to taste
Directions:
Boil potatoes until done, then drain, cut into bite-sized pieces, and transfer to a bowl.
Top with butter, lemon juice, lemon zest, salt, pepper, and parsley. Make adjustments to the ingredients list per your personal taste. Mix thoroughly.
Tomorrow: National Lemonade Day; National Chocolate Pecan Pie Day
One Response to "National Potato Day | Lemon Parsley Potatoes"

Leave a Comment