National Fruit Cake Day | Fruit Cake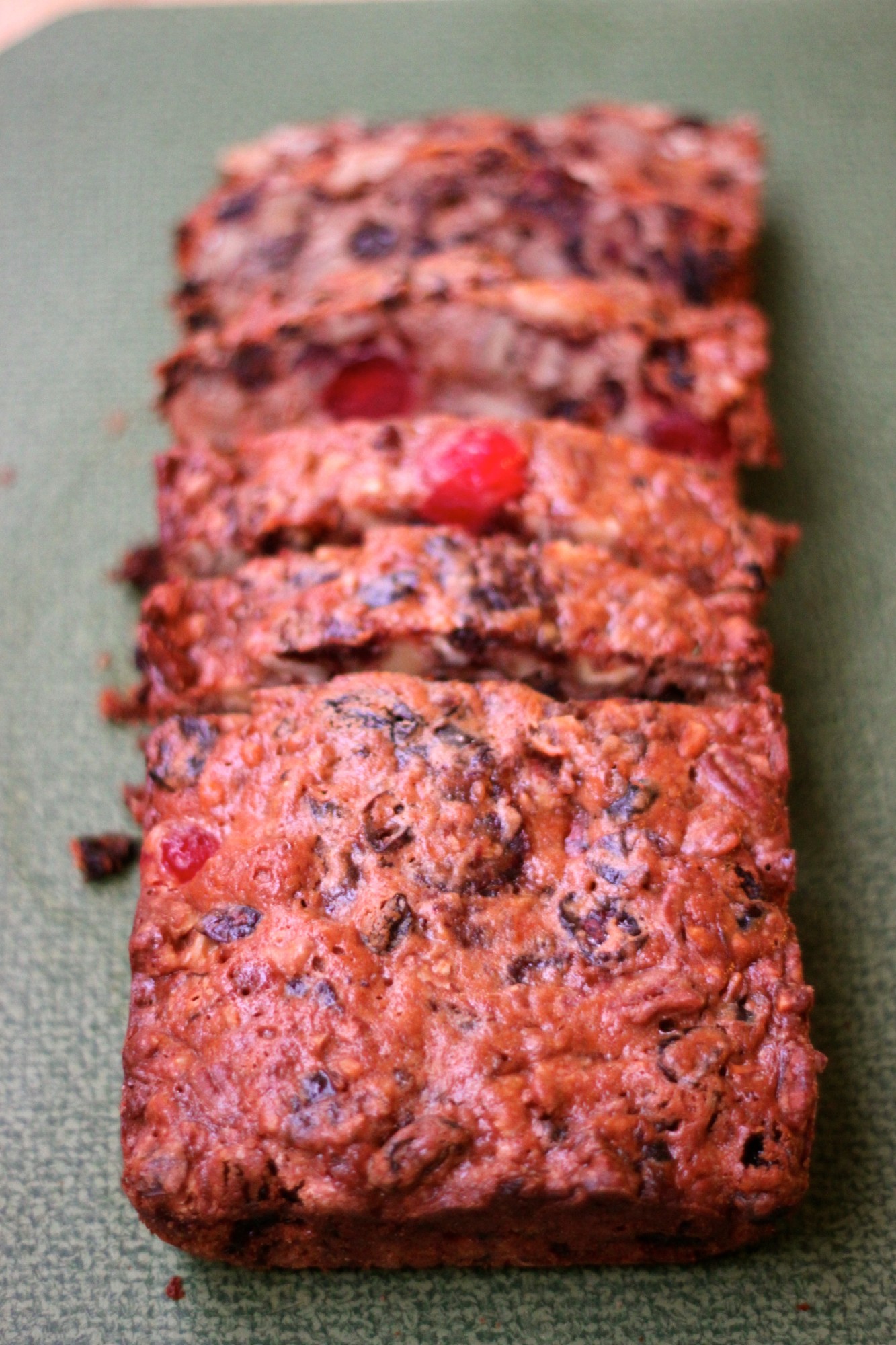 It's National Fruit Cake Day! Aka, the day to celebrate the food that I'm pretty sure is no longer made. Fruit cakes used to be really popular, but there's something incredibly old school about it that I don't necessarily find charming. That's not to say that it's not pretty good – it is – but really, who eats fruit cake anymore, right??
But what the national food holidays demand, I fulfill. This fruit cake is super easy, easier than I thought it would be to make fruit cake. It's basically just the necessary ingredients for bread, but with some fruit and nuts mixed in. Easy peasy, and enjoyable. I hope you find it to be just that.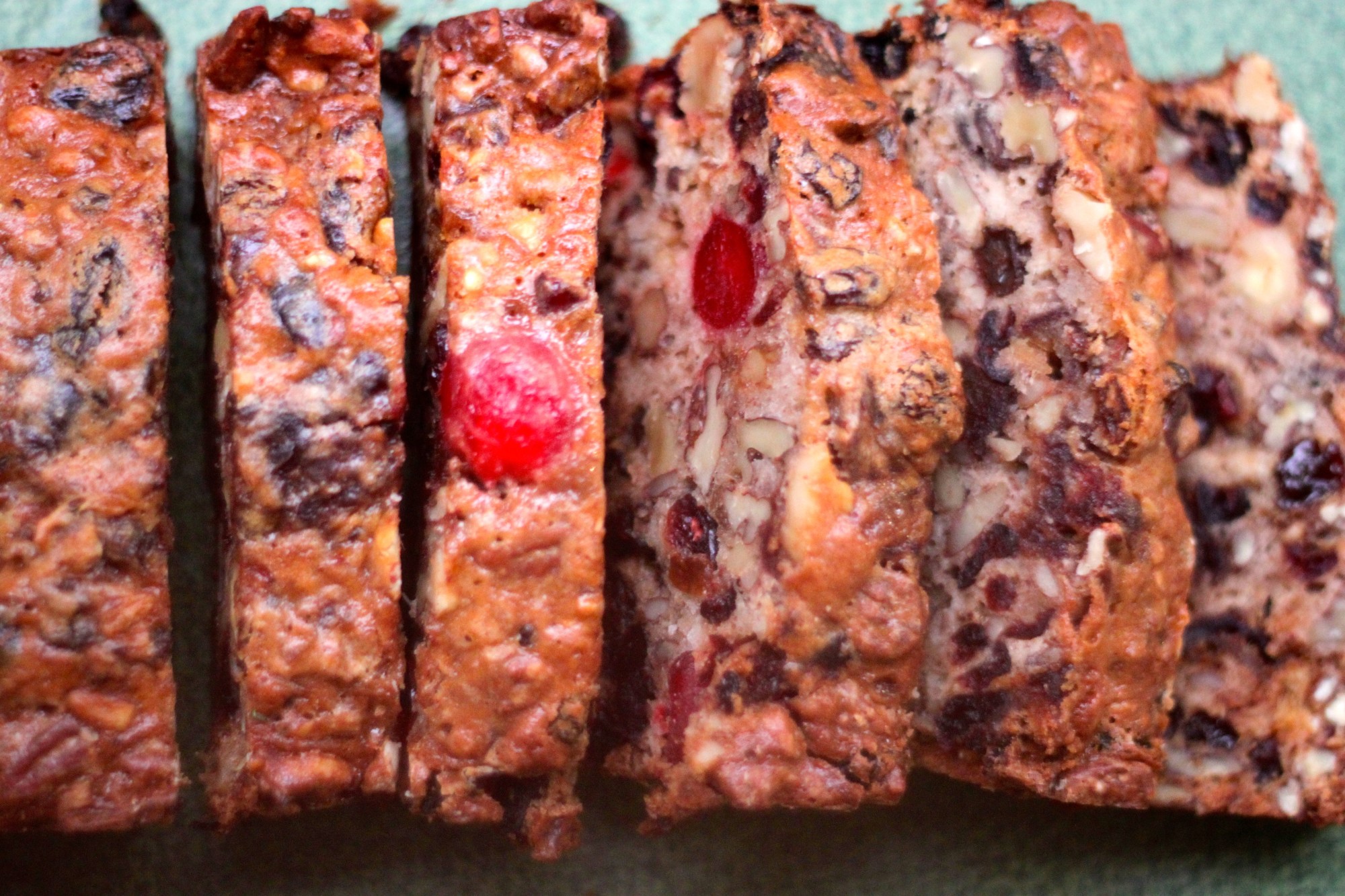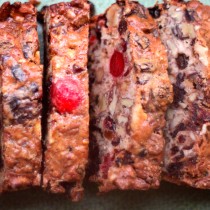 Fruit Cake
Ingredients:
1 cup chopped walnuts
1 cup chopped pecans
10 dates, chopped
1/3 cup raisins
1/4 cup dried cranberries
10 maraschino cherries
3/4 cup all-purpose flour
3/4 cup sugar
1/2 tsp baking powder
1/2 tsp salt
3 large eggs
1 tsp vanilla
Directions:
Preheat oven to 300*F.
In a large bowl, combine nuts, dates, raisins, cranberries, and cherries. Add flour, sugar, baking powder, and salt; stir to combine and coat the nut mixture.
In the bowl of a stand mixer, or in a large bowl with a hand mixer, beat eggs until they're foamy; stir in vanilla. Pour into nut mixture and mix well.
Once combined, pour into greased bread pan and bake for 1 hour and 15 minutes, or until a toothpick inserted in the center comes out clean.
Leave a Comment