National Empanada Day | Beef Empanadas
I'm not known for my empanadas. However, I'm lucky enough to have a best friend whose family is known for them. I know how to pick 'em and then use them for their food. It's all okay though because Jackie uses me for my food sometimes too and this reciprocal relationship is completely acceptable to the both of us.
When it comes to these food holidays, I'd be a fool to think I could do it alone, especially with everything else I have going on at any given moment. Not only is it a relief, but it's also so much fun, to have friends and family participating with me. Jackie's sister Virginia makes some stellar empanadas and this recipe is ultimately hers, but Jackie and I stole it for the day. Thanks, Virginia!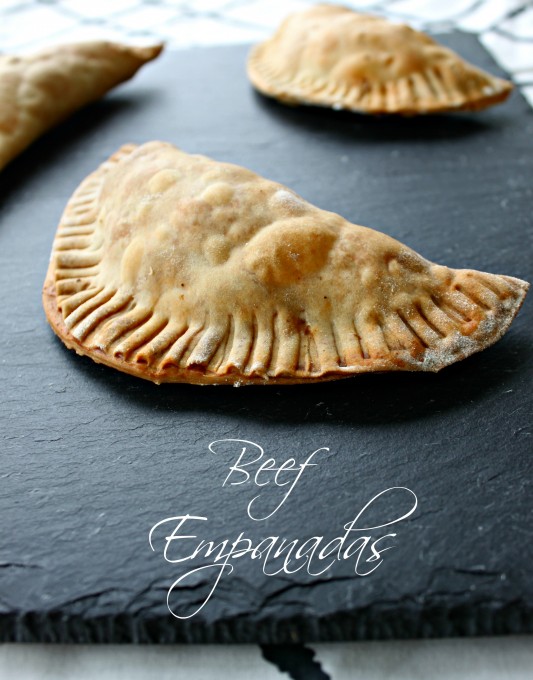 The food holidays are wonderful, even though they can be stressful at times. They are equal parts meal planner and learning tool, but there are still parts of the national food holidays I just don't understand. Like, why are there two national empanada days? Same goes for National Pecan Day and some others. There are a number of repeats.
This is definitely not a complaint from me. Having repeat food holidays is pretty awesome.
This first empanada day I'm sharing a Beef Empanada recipe. Next time, on May 8th, you can find a recipe for Guava Empanadas. Mmm!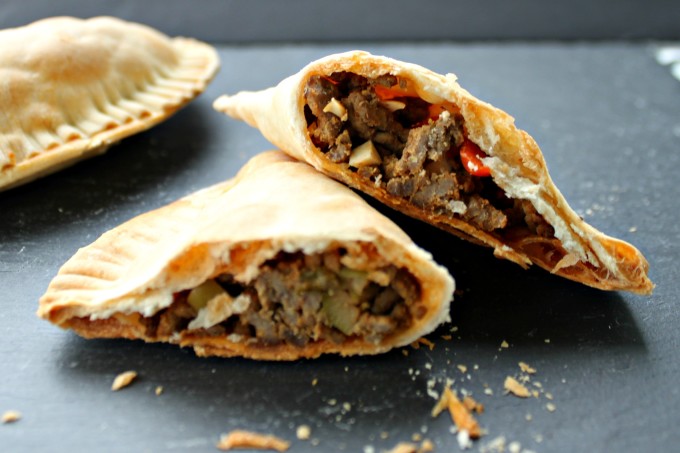 National Empanada Day | Beef Empanadas
Recipe Type: Beef
Author:
Prep time:
Cook time:
Total time:
Serves: 8
Ingredients
Frozen empanada dough, thawed
1 lb ground beef (we used organic lean)
1 medium onion, chopped
1/2 green pepper, chopped
4 garlic cloves, minced
2 tbsp tomato paste
Pinch of salt
Pinch of pepper
2 tbsp fresh chopped cilantro
1/2 tsp cumin
2 boiled eggs, chopped
10 green olives, sliced
Egg white
Oil
Instructions
Preheat oven to 350*F.
Brown beef and drain. Add onion, green pepper and garlic. Add salt and pepper, cooking through until vegetables are completely sauteed. Add tomato paste and stir to combine. If the mixture is a little dry, add some oil.
Add cumin and cilantro to the mixture. Let this cook for 20 minutes. When you are ready to put empanadas together, add egg and olives.
Spoon some of the meat mixture onto the center of each empanada disc, then fold into half-moon shapes. Seal edges by pressing with your fingers or crimping with a fork.
Bake on an aluminum foil lined baking sheet for 20 minutes, or until empanada crust is golden brown.
Tomorrow: National Chinese Almond Cookie Day
56 Responses to "National Empanada Day | Beef Empanadas"