National Chinese Almond Cookie Day | Chinese Almond Cookies
Sometimes I'm baffled. I'm baffled by the ways of the world, by people, by some math problems…and by some food holidays.
You would think the food holidays and me would be best friends, that I would have this project in the bag and be able to recite the rhyme and reason behind the days as they stand. Most of the time, I'm quite alright. Then days like today happen.
It's National Chinese Almond Cookie Day and frankly, I didn't know what that would entail. What's the difference between a Chinese almond cookie and just a regular almond cookie? I still don't exactly know. Contrary to popular belief, I don't know it all.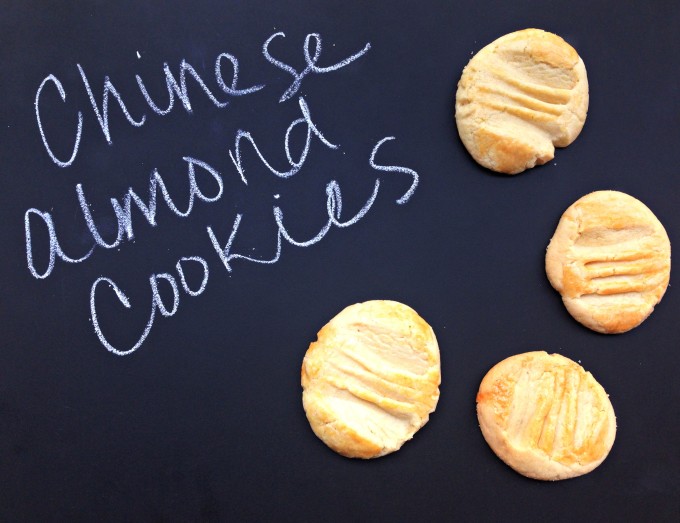 What I do know is that these cookies get my seal of approval. I'm generally a mega fan of anything almond.
These cookies were great by themselves and in fact, the batch was almost gone before my husband had the brilliant idea to incorporate Cookie Butter into the mix. You see, a couple of weeks ago I went to Trader Joe's with Jackie and I was on a mission- no matter what, I had to get the famous Cookie Butter, both crunchy and smooth. (Crunchy is better, FYI.) Mike and I have steadily eaten out of this jar and it's almost gone now, but there was just enough to make a sandwich out of it along with some chinese almond cookies.
Talk about brilliant.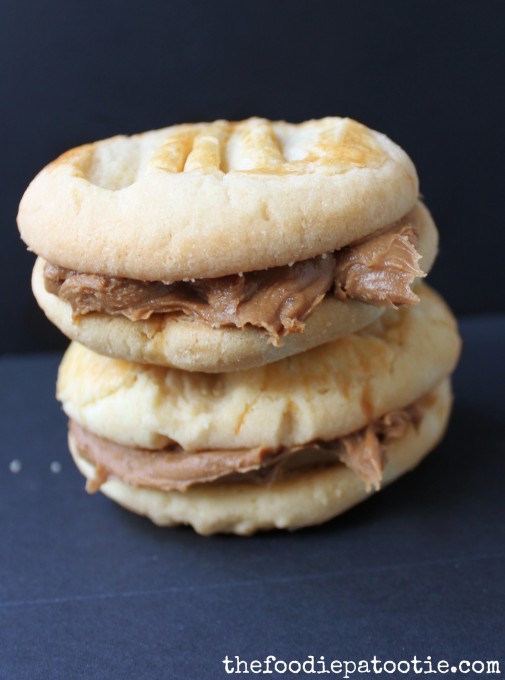 National Chinese Almond Cookie Day | Chinese Almond Cookies
Recipe Type: Dessert
Author:
Prep time:
Cook time:
Total time:
Serves: 30
Ingredients
1 cup butter, softened
1 cup sugar
1 egg
1 teaspoon almond extract
3 cups all-purpose flour
1 teaspoon baking soda
1/2 teaspoon salt
1 egg white
1/2 teaspoon water
Cookie Butter (optional)
Instructions
Preheat oven to 325*F.
In a large bowl, cream butter and sugar. Beat in egg and extract. Combine the flour, baking soda and salt; gradually add to creamed mixture.
Roll into 2 inch balls. Place 2 inches apart on ungreased baking sheets. Flatten with a fork.
In a small bowl, beat egg white and water. Brush over cookies. Bake for 14-16 minutes or until edges and bottoms are lightly browned. Cool for 2 minutes before removing from pans to wire racks.
Notes
Adapted from [url href="http://www.tasteofhome.com/recipes/chinese-almond-cookies" target="_blank"]Taste of Home[/url].
Tomorrow: National Cinnamon Crescent Day
52 Responses to "National Chinese Almond Cookie Day | Chinese Almond Cookies"

Leave a Comment