National Cinnamon Crescent Day | Cinnamon Crescents
I'm writing this during my morning break at work on Wednesday. It has just finished raining and now the sun is streaming through the massive windows behind me. I can't see parts of my computer screen because of this, but having natural light in the office is totally worth it. With very limited sleep last night, today is already a struggle, but there is something about the sun, blue skies, and little drops of rain on the windows that makes me happy. Some of my day will probably be spent brainstorming by the fountains outside and it'll be glorious. Vitamin D really does change your mood.
Turns out, so do Cinnamon Crescents, fresh out of the oven.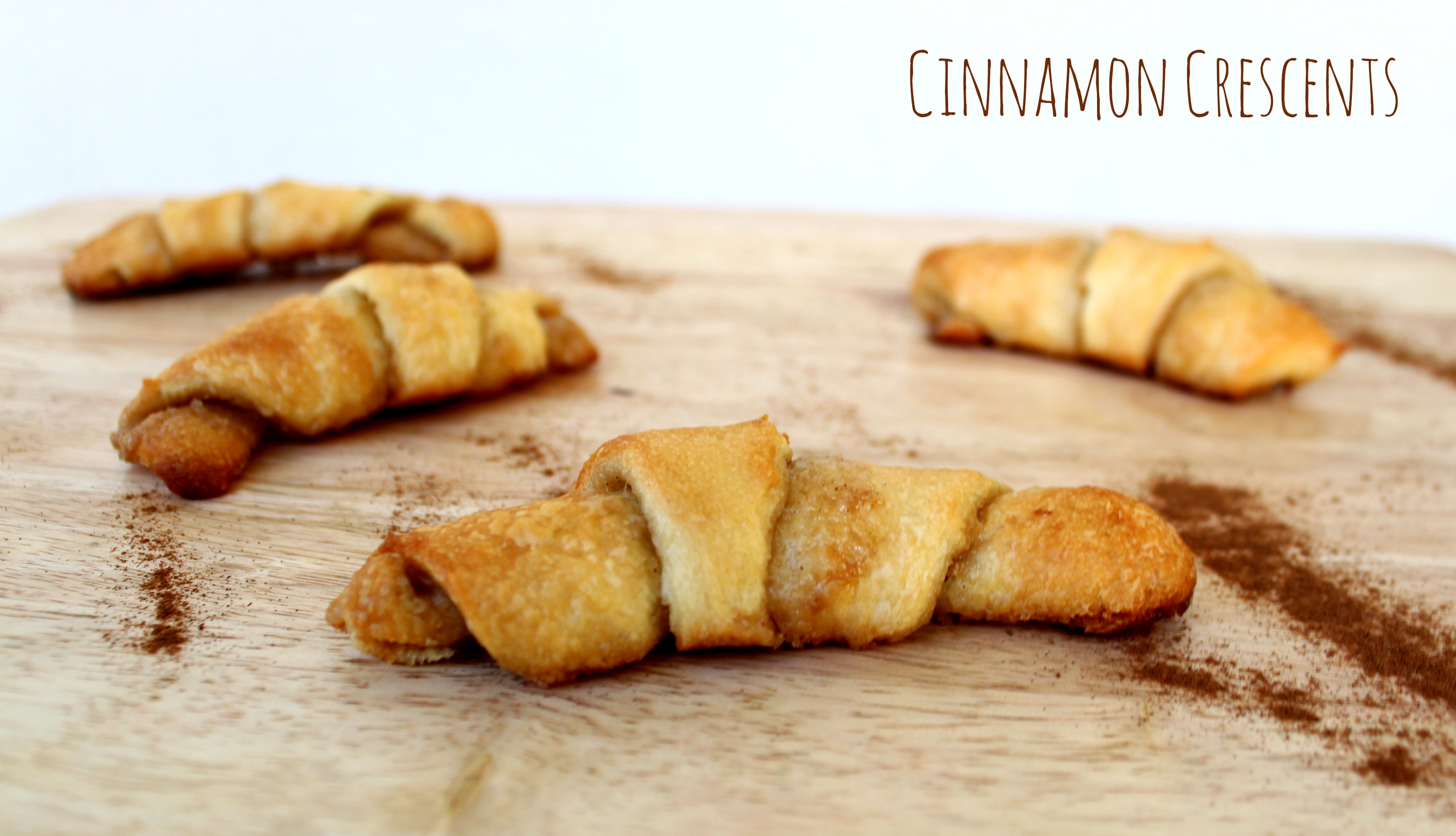 Before opening the oven and retrieving the cooked Cinnamon Crescents, the sweet, earthy smell permeates the house. This is what I love. It reminds me of cozy nights and blissful days. Cinnamon is warmth and anything made with this spice, especially something that is then baked, is something I want in my home.
The Cinnamon Crescents I made came from plain refrigerated crescent rolls, but I created a spread to put on them. It took me about 5 minutes and into the oven they went to make my home smell wonderful (and my stomach growl).
National Cinnamon Crescent Day | Cinnamon Crescents
Recipe Type: Breakfast
Author:
Prep time:
Cook time:
Total time:
Serves: 8 crescents
Ingredients
1 tube (8 count) Pillsbury Crescent Rolls
5 tbsp butter, softened
2 tbsp white sugar
2 tbsp brown sugar
2½ tsp cinnamon
Instructions
Preheat oven to 375*F. Unroll and separate the crescent rolls onto an ungreased baking sheet.
In a small bowl, mix together the butter, both sugars, and cinnamon. Spread this mixture over each crescent roll and roll up tightly, tucking in the edges if necessary.
Place seam side down on the baking sheet.
Bake 10-12 minutes, or until crescents are golden brown.
Tomorrow: National Cheese Fondue Day
44 Responses to "National Cinnamon Crescent Day | Cinnamon Crescents"

Leave a Comment