National Eggs Benedict Day | Eggs Benedict Casserole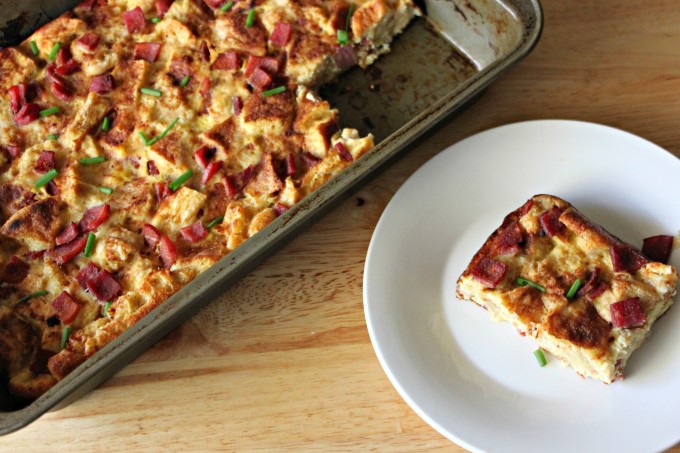 When it comes to breakfast items, I'll take a good casserole any day of the week. My go-to is a hash brown casserole because you can bring in those veggies and cheeses that you love. Also, hot sauce or ketchup on top. Yum!
Like I've mentioned many times, a perfect breakfast to me is one I can just grab and go with, or that's relatively simple to pack in the morning. Casseroles are perfect for this!
For National Eggs Benedict Day, I thought of the traditional. I also thought about making it a lobster eggs benedict or a steak option. After some thought, though, I wanted to be sure I was making something that multiple people could enjoy and a dish I could take to work for the next couple of days.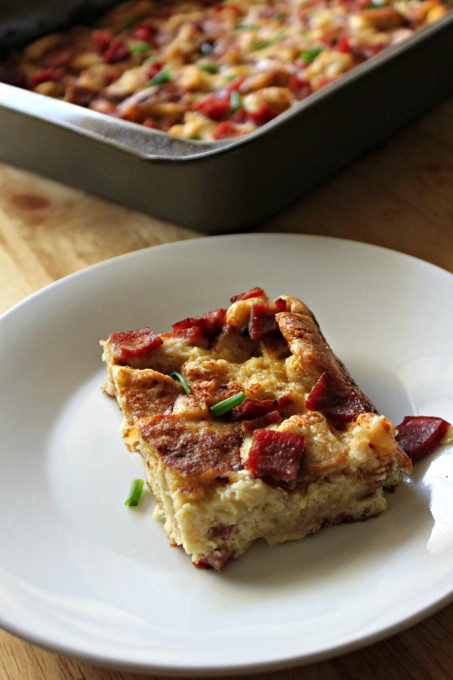 Simple, delicious, and easy to pack, this Eggs Benedict Casserole will be your go-to for weekday mornings. For all you traditional eggs benedict lovers, you won't find hollandaise sauce here. Not only am I incredibly picky with mine, but I also only had enough eggs to make the casserole. Oops.
National Eggs Benedict Day | Eggs Benedict Casserole
Recipe Type: Breakfast
Author:
Prep time:
Cook time:
Total time:
Serves: 8
Ingredients
16 ounces ham, chopped
5 English muffins, split and cut into 1-inch pieces
8 large eggs
2 cups milk
1 tbsp onion powder
1 tsp garlic powder
Generous pinch each of salt and black pepper
1/2 tsp paprika
Chopped chives for garnish
Instructions
Grease a 9×13 baking dish. Place half of the ham in bottom of dish and spread out as much as possible. Top with English muffins. Follow with remaining ham.
In a large bowl, whisk together the eggs, milk, onion powder, garlic powder, salt and black pepper. Pour evenly over top of casserole. Cover tightly and refrigerate overnight.
Remove casserole from fridge at least 30 minutes prior to baking and preheat oven to 375* F. Sprinkle casserole evenly with paprika. Cover with foil and bake for 35 minutes. Uncover and bake 10-15 minutes longer or until the center is done. Sprinkle with fresh chives.
Tomorrow: National Cheeseball Day
2 Responses to "National Eggs Benedict Day | Eggs Benedict Casserole"

Leave a Comment