National Glazed Spiral Ham Day | Brown Sugar Baked Ham
You guys, I had a small crisis the other day. I almost just quit this food holiday challenge. This time, I'm not even exaggerating. I almost left my cart in the middle of aisle 5 and booked it out of the grocery store. Thankfully my husband was there and got me to calm the hell down before I totally spazzed out by the bags of flour.
I can't pretend that these food holidays are glamorous. If you're just tuning in to this blog, let me give you a glimpse into the life of me.
First, I work a 40 hour week at Publix Corporate. I actually just work Monday-Thursday, but since I'm hourly, I work 40 hours in 4 days. I also live about 45 minutes away. Two of these day are until 8pm. If I choose not to work 10 hours one day (let's say I feel like going to happy hour and so I only work 8 hours), I make up those hours by working a 12 hour day. On top of that, I work a rotating Sunday shift, and also write articles and manage social accounts on a freelance basis. Needless to say, there are weeks when I'm exhausted. All.the.time.
Last week was one of those, but thanks to my husband and some close friends, I'm back on the ball. Frankly, if I quit and then someone comes behind me and finishes this challenge, I'd never forgive myself. But, it is hard. It's hard to manage the time and the budget. My grocery bill has more than doubled. Oy vey.
But, enough about this. Let's talk about National Glazed Spiral Ham Day!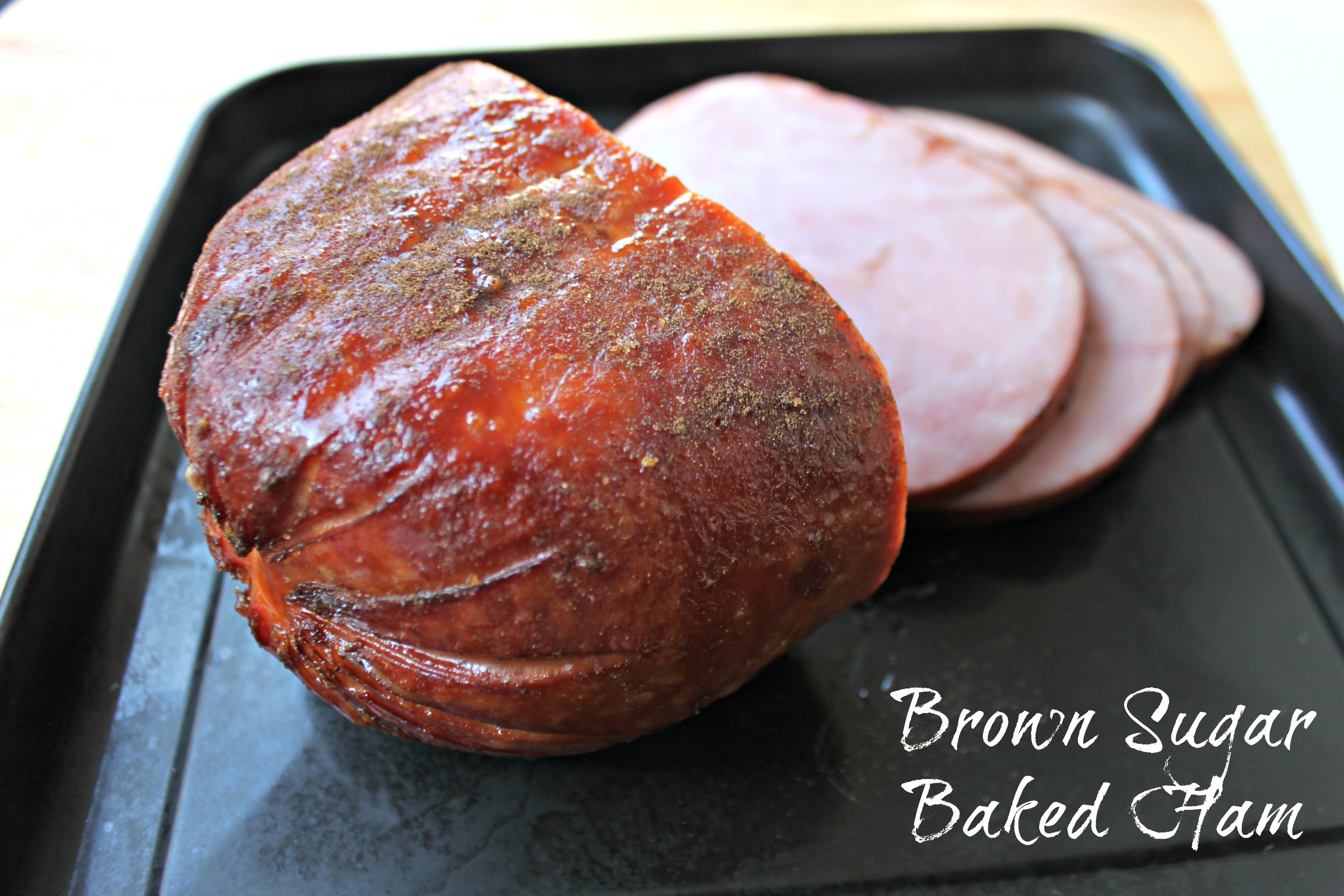 I generally only have ham during Easter, Thanksgiving, and Christmas dinners, but then I chow down! I eat ham during dinner and then get back up for seconds in the form of a ham sandwich. (I do the same for turkey, but didn't really intent to admit that here. Oops.)
I shared Aunt Sheila's Blueberry Pancakes (best pancakes EVER), and this is her recipe for Baked Ham. You really can't go wrong with making an Aunt Sheila recipe.
Also, this isn't exactly a spiral ham, but it was on sale, okay? And you can make a spiral ham in exactly the same way.
All this ham talk has me hungry. See you tomorrow!
National Glazed Spiral Ham Day | Brown Sugar Baked Ham
Author:
Ingredients
1 precooked ham
3-4 whole cloves
Allspice
Brown sugar
Molasses
Instructions
Preheat oven to 350*F.
Boil the ham 10 min/pounds. Make sure water is barely bubbling. Add cloves to the water.
After boiling, remove from water and trim all fat. Pour molasses over entire ham.
Pat brown sugar over molasses. Sprinkle allspice over brown sugar.
Bake until glaze is formed, about 10-15 min.
Tomorrow: National Eggs Benedict Day
2 Responses to "National Glazed Spiral Ham Day | Brown Sugar Baked Ham"

Leave a Comment