National Creme-Filled Chocolates Day | Chocolate Marshmallow Cookies
Happy Valentine's Day, lovelies! It's the day of heart, a day to celebrate love and relationships. You know what I love? FOOD. And these sandwich cookies in particular.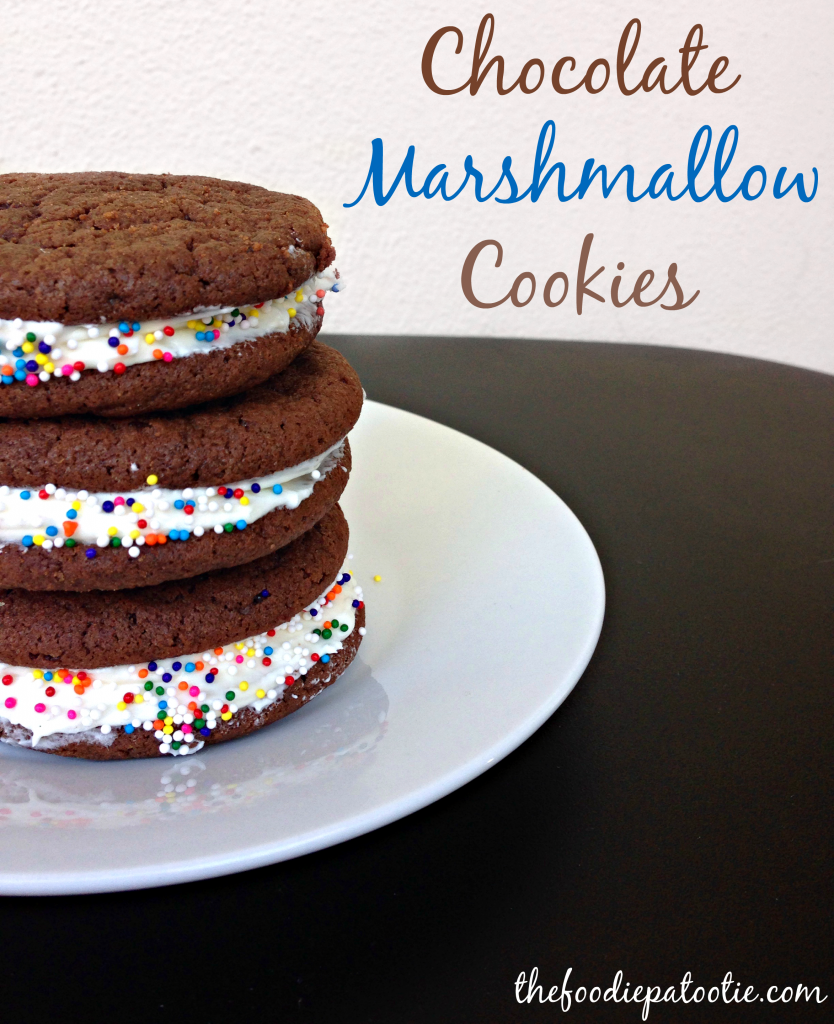 National Creme-Filled Chocolates Day is wonderfully appropriate for today and I'm happy to share it. It's definitely one of my favorites thus far! Making sandwiches composed of soft chocolate cookies with a sweet marshmallow cream definitely beats having to fill an actual chocolate candy with cream, which is what I originally had in mind.
I'm not skilled enough for that.
These cookies were born because those delicious devil's food cookies that I ate as a kid crossed my mind. However, I want something more visually appealing and where I could use colorful sprinkles. Call me a child, but I can't get enough of them!
These cookies turned out perfect- like a soft Oreo cookie. Especially right out of the fridge. I may make another batch today. We should be honoring them anyway, right? Added sugar on Valentine's Day is not only completely appropriate, but also encouraged. The way to a man's heart is through his stomach after all.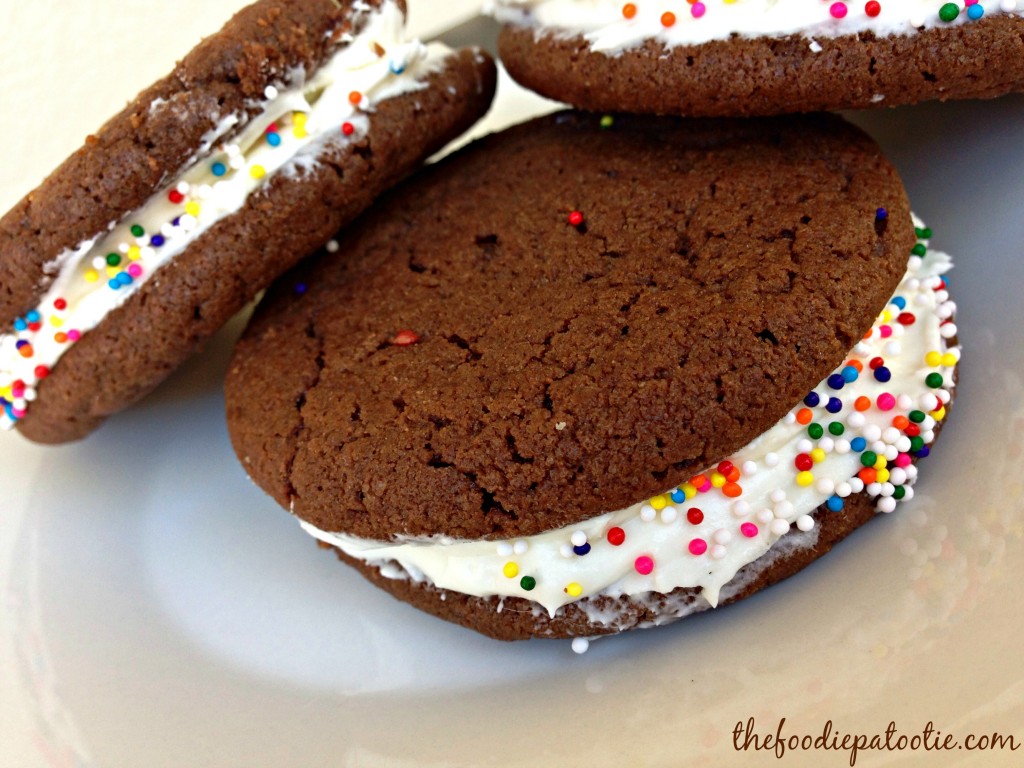 National Creme-Filled Chocolates Day | Chocolate Marshmallow Cookies
Recipe Type: Dessert
Author:
Prep time:
Cook time:
Total time:
Serves: 12 cookies
Ingredients
[b]Cookies[/b]
1 cup + 2 tbsp all-purpose flour
1/3 cup unsweetened cocoa powder
1/2 tsp baking powder
1/2 tsp baking soda
1/4 tsp salt
1/2 cup unsalted butter, softened
1 cup sugar
1 large egg, room temperature
1/2 tsp vanilla extract
[b]Marshmallow Cream[/b]
1/2 cup unsalted butter, room temperature
1 1/4 cup confectioners' sugar
1 tsp vanilla extract
1 cup marshmallow spread
Instructions
[b]Cookies[/b]
Preheat oven to 325*F. Line two baking sheets with parchment paper. Set aside.
In a medium bowl, whisk together the dry ingredients. Set aside.
In a stand mixer bowl, beat the butter and sugar until fluffy. Beat in the eggs and vanilla. Add the flour mixture in 1/3 increments and continue to mix until fully combined.
In 1 1/2 tbsp scoops, place cookies onto each baking sheet, about 3 inches apart (should be about 12 cookies per sheet). Form the dough into balls and slightly flatten the tops.
Bake 14 minutes, or until the tops begin to spring back slightly. Remove from oven and cool for 5 minutes. Transfer to a wire rack to cool completely.
[b]Marshmallow Cream[/b]
Cream the butter and sugar together until creamy. Stir in the vanilla extract, then stir in the marshmallow spread until combined. Cover and chill for 30 minutes before assembling the cookies.
After assembling the cookie, store in the refrigerator.
 Tomorrow: National Gumdrop Day
5 Responses to "National Creme-Filled Chocolates Day | Chocolate Marshmallow Cookies"

Leave a Comment