National Gumdrop Day | Gumdrop Cookies
Happy post-Valentine's Day! I hope everyone had a great night with their loved one, or great friends. Since my husband had an early morning, we decided to just go see The Monument Men (a good movie, but not as good as I thought it would be) and then go to bed early. It was a long day of cleaning, organizing and cooking and the bed called my name sooner than I thought it would.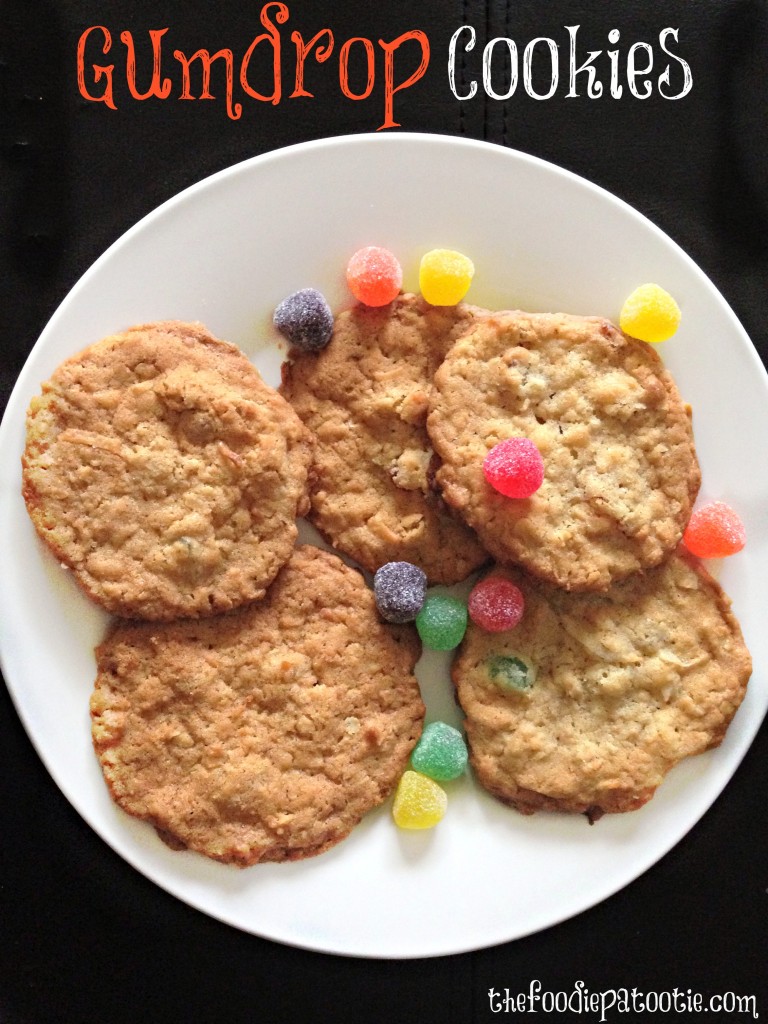 Can I just say that after Valentine's Day, I'm just glad this food holiday isn't dedicated to something chocolate. I don't know if I can take anymore. The next chocolate day is the last day of the month and I think by then I'll be better equipped to handle it. (Handle = devour, by the way.)
Well, these Gumdrop Cookies came about because I didn't have the liquor needed for a Gumdrop Martini and I was on a cooking roll. A visit to the liquor store would've been out of the question. Using some inspiration from a number of websites, I created these from spice drops (same thing, right?) and oats. They were pretty good! The recipe makes 32 cookies, but beware that you may lose some to stickiness.
Yes, I had a handful of these cookies that broke apart as I was removing them from the baking sheet. The gumdrop was stronger than my spatula, apparently. I hope you have better luck than me, without any cookie casualties.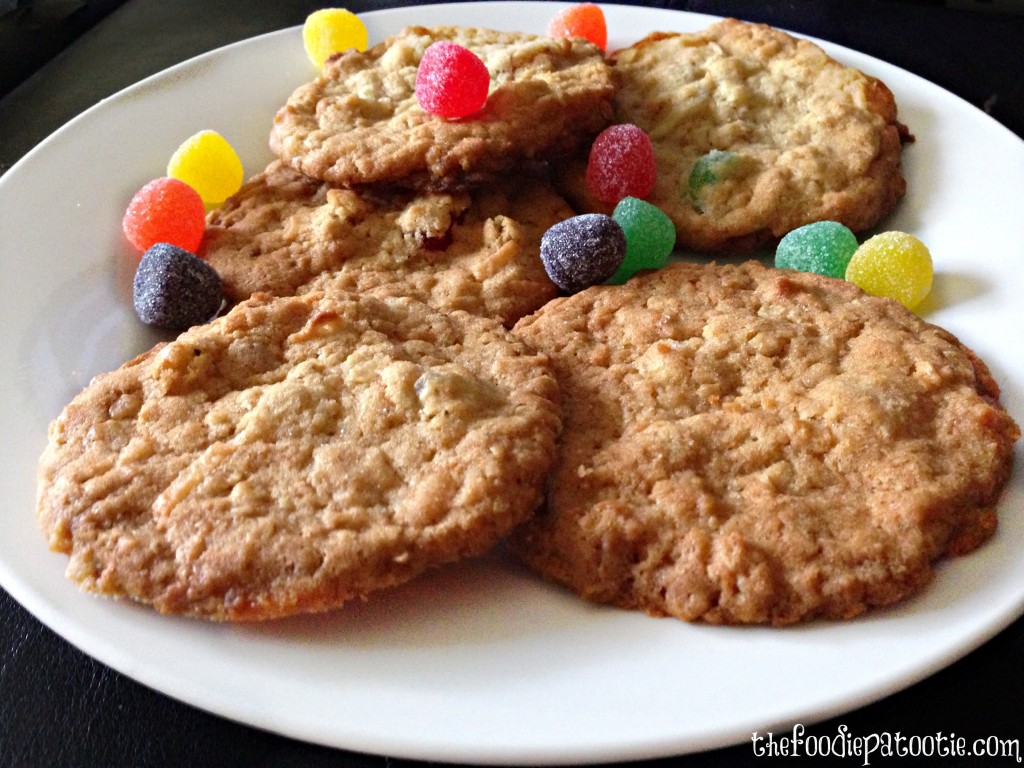 National Gumdrop Day | Gumdrop Cookies
Recipe Type: Dessert
Author:
Prep time:
Cook time:
Total time:
Serves: 32
Ingredients
1 cup butter
1 cup sugar + some for sprinkling
1/2 cup brown sugar
1 egg
1 tsp almond extract
1 1/2 cup all-purpose flour
1/2 tsp baking soda
1/2 tsp baking powder
1/2 tsp salt
1/2 cup coconut flakes
1/2 cup gumdrops, chopped into fourths
1 cup oats
1/3 cup walnuts, coarsely chopped
Instructions
Preheat oven to 375*F. Spray three baking sheets with cooking spray.
In the bowl of a stand mixer, cream together the butter, both sugars, egg, and almond extract.
In a separate bowl, whisk together the flour, baking soda, baking powder and salt. Add the flour mixture to the butter mixture in 1/3 increments until combined.
Stir in coconut flakes, gumdrops, oats and walnuts.
Drop by tablespoons onto greased cookie sheets. Press the top down slightly. Sprinkle with sugar.
Bake for 8-10 minutes, or until cookies are lightly browned around the edges.
Tomorrow: National Almond Day
Trackbacks/Pingbacks

Pingback: Celebrate National Gumdrop Day February 15 | NonStop Celebrations

Leave a Comment