National Cream Puff Day | Cream Puffs with Bourbon Cream
And here we all thought that 2014 would be the year of healthier living… Well I'm sorry that on just the second day of the year you have to break your promise to yourself because it's National Cream Puff Day! Who doesn't love a cream puff? Well, my husband, for one, because he's crazy and doesn't like cream. Say whatttt?! But that doesn't mean you shouldn't indulge. Consider this your cheat day.
To be honest, I prefer eclairs because you can do so much more with them since they traditionally have some sort of topping, unlike cream puffs. Although I do love dusted confectioners sugar. And, actually, National Chocolate Eclair Day is June 22nd so you'll have to tune back in for that recipe.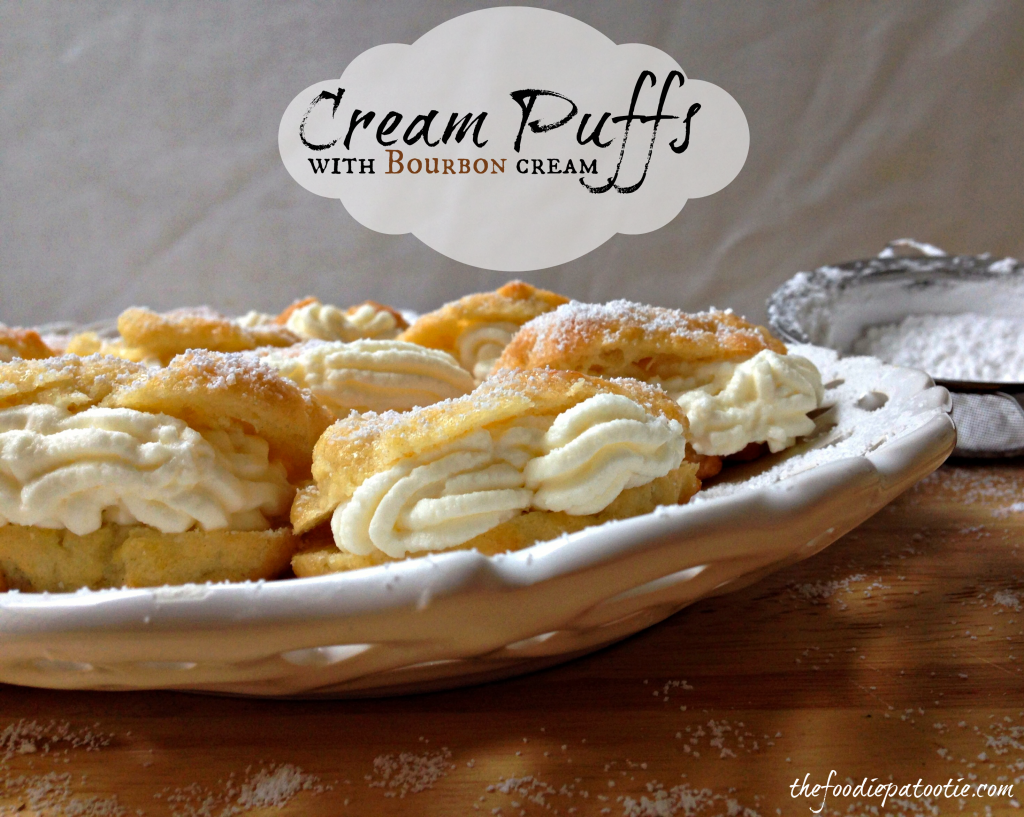 When it comes to these food holidays, I want to always try to do something a little different. Even if it's not the greatest idea ever, and even if I have the feeling that it has been done before, I want to try to have at least some element that elevates the recipe to something other than a recipe that you've probably seen a million times.
Hence the bourbon.
All cream puff shells are kinda sorta made equal, at least as far as I've seen, so the shells are going to be the same in most cases. But what a shell it is, right? Soft and eggy, it's such a great little dessert. What I decided to do for this national food holiday was make a bourbon cream to fill the shells with. Not only did we have some Jim Beam left over from our wedding, but I was in the mood for an adult dessert.
Although I didn't make a full blown whipped cream cocktail, you can taste the bourbon and I can say that it does a cream good. If you want to go the more traditional route, replace vanilla extract with the bourbon in the recipe below, but you may need less of it than what I've indicated. The best part of making whipped cream is the frequent tastings to make sure you've got it just right.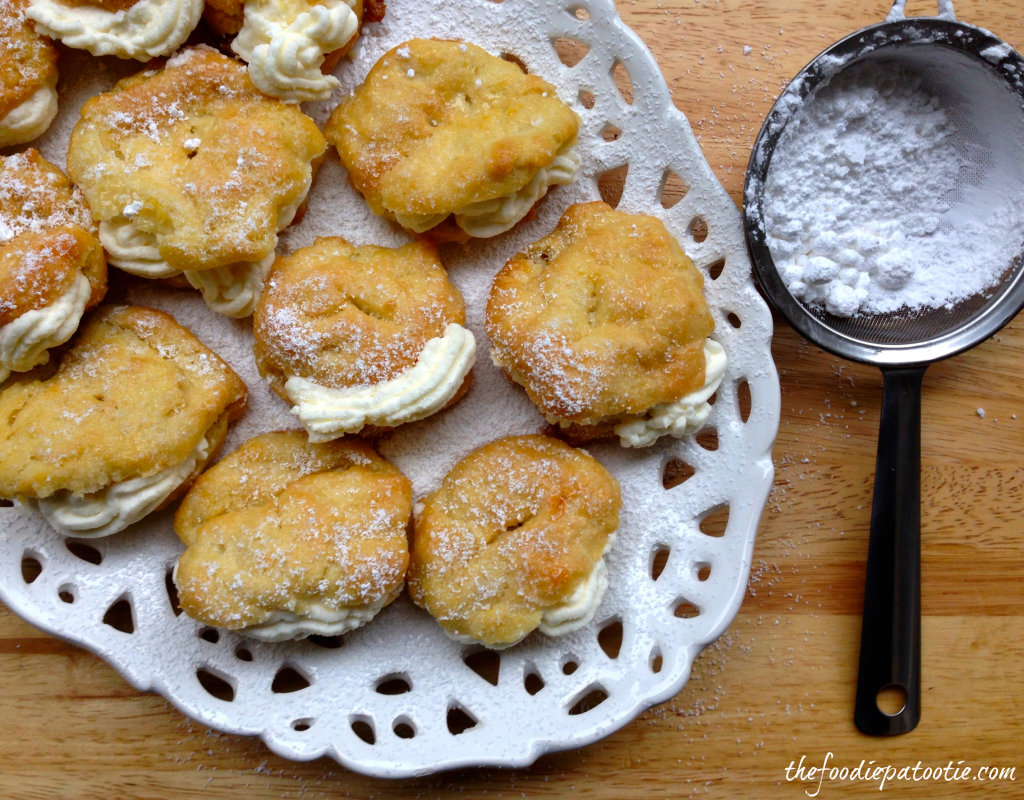 National Cream Puff Day | Cream Puffs with Bourbon Cream
Recipe Type: Dessert
Author:
Prep time:
Cook time:
Total time:
Serves: 10 cream puffs
Ingredients
[b]Cream Puff Shells[/b]
1 cup water
1 cup flour
1/2 cup butter
4 large eggs
A pinch of salt
1/2 tsp vanilla extract
[b]Bourbon Cream Filling[/b]
1 cup heavy whipping cream
3 tbsp sugar
2 tbsp Bourbon
Instructions
[b]Cream Puff Shells[/b]
Preheat oven to 400*F. In saucepan combine water and butter, bringing to a boil. Add flour, salt, and vanilla, stirring constantly until a dough forms.
Add eggs one at a time, beating on medium after each. Once all eggs are incorporated, beat on medium for 3 minutes.
Transfer dough to a greased baking sheet by 3 tbsp pieces. You can also use a piping bag. Flatten top (optional).
Bake 25 minutes or until golden brown. Poke a small hole in the top of each to allow steam to escape.
Slice each cream puff shell open and fill with cream followed by a dusting of powdered sugar.
[b]Bourbon Cream Filling[/b]
In medium bowl, whip heavy cream.
Add sugar and bourbon, beating until incorporated.
Fill pastry bag with cream and fill cream puff shells.
DID YOU KNOW: Cream puffs date back to the 16th century. The differences between cream puffs and eclairs are in the placement of cream, toppings used, and the shape of the pastry, but the dough used to make both is called pâte à choux.
Tomorrow: Chocolate-Filled/Chocolate-Covered Cherry Day
14 Responses to "National Cream Puff Day | Cream Puffs with Bourbon Cream"

Trackbacks/Pingbacks

Leave a Comment