National Chop Suey Day | Spicy Chop Suey
I'm doing a little dance as you're reading this. Because it's Friday and Fridays are always wonderful, more so when South Beach is involved. I'm staying right on the beach in The Palms hotel. I'm excited to see what's around the hotel. Are we in the art district? Are we around the restaurants we will be visiting? How will the beach look like, feel like?
It's National Chop Suey Day and I wish I could have some more of this. I actually made this recipe a couple of weeks ago and you'll have to forgive the bad picture. Honestly, it a picture of leftovers that I was enjoying out of a Tupperware container at work.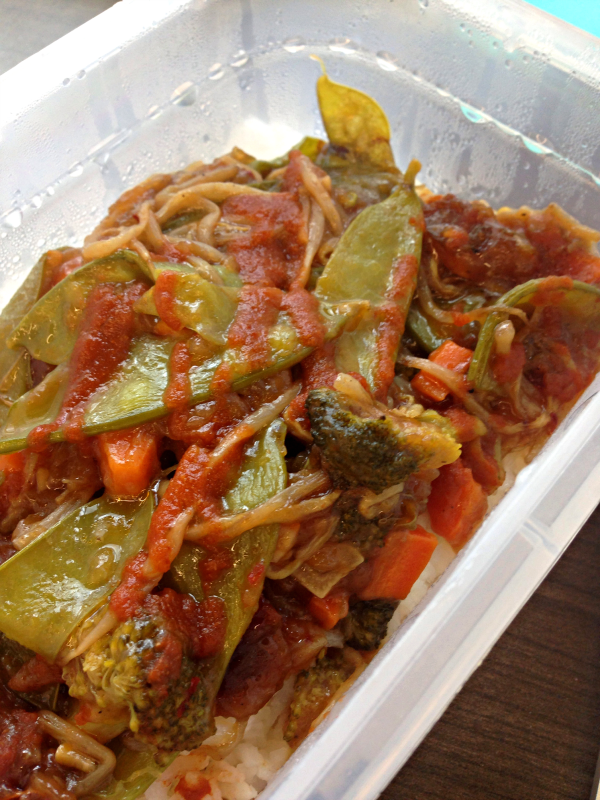 Regardless of where and how you have this chop suey recipe, it's most important that you just enjoy it. I didn't put any meat in it, but you should feel free. Instead, I have broccoli, bean sprouts, chopped carrots, snap peas, rice, and lots of sriracha. Mmm!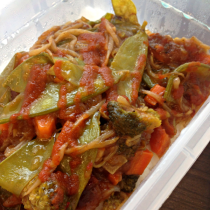 Spicy Chop Suey
Ingredients:
1/4 cup shortening
1/3 cup diced onion
3 carrots, peeled and diced
1 cup hot water
1 tsp salt
1/2 tsp black pepper
1 package bean sprouts
1 package broccoli
1 package snap peas
1/3 cup cold water
2 Tbsp cornstarch
2 tsp soy sauce
1 tsp sugar
White rice
Sriracha
Directions:
Heat shortening in a large, deep skillet. Add onion and carrots; saute for 5 minutes. Add hot water, salt and pepper. Cover skillet and simmer for 5 minutes. Add bean sprouts, broccoli, and snap peas; heat to boiling.
In a small bowl combine the cold water, cornstarch, soy sauce and sugar; add to skillet mixture. Cook for 5 minutes, or until thickened to taste. Serve over rice and drizzle with your preferred amount of sriracha.
Tomorrow: National Toasted Marshmallow Day
Leave a Comment