National Cherry Turnover Day | Cherry Turnovers
Well hell there, Thursday. I never thought I'd see you.
I don't know about you all, but this whole week has absolutely crawled by. I think it's because everyone is ready for the extended weekend, and I'm excited for Miami.
Yep, today is my Friday so I can imagine how slow this day will go by. But that's okay – I have a cherry turnover for breakfast, fresh out of the oven. These things are so crisp and delicious, I'll be taking one on the bus to Miami tomorrow.
That's right – I said BUS. My friend and I decided to take the Megabus to Miami to save money and also because we can bring snacks and drinks on the bus. Let's start the fun times before the fun times, eh?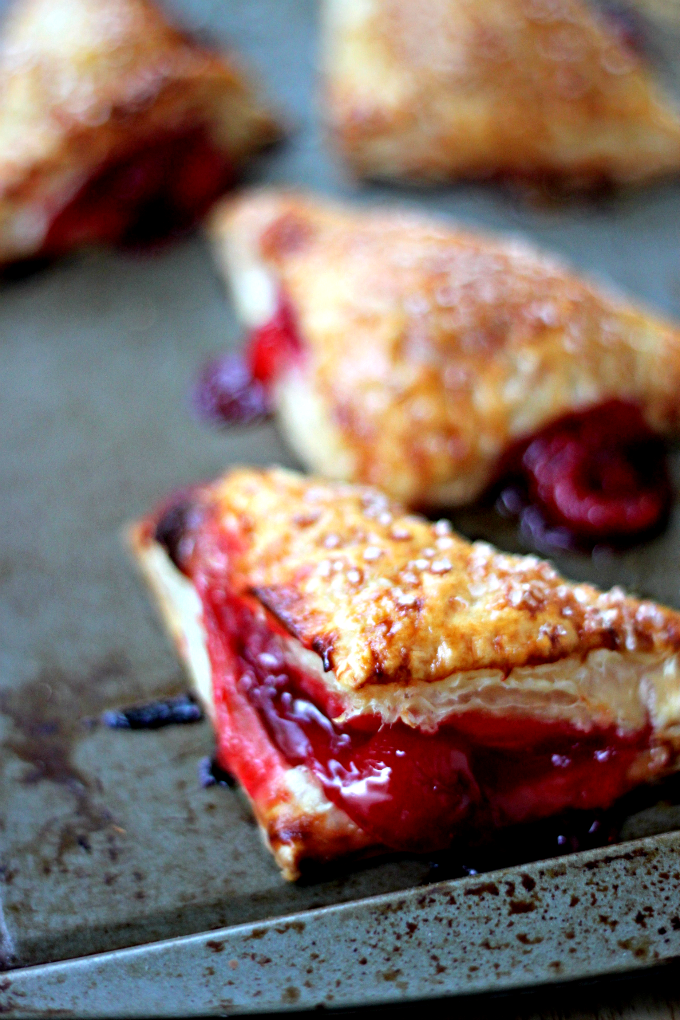 I wish I could say that I made the pastry shell from scratch, but the truth of it is that I used frozen pastry shells and cherry pie filling. What can I say? I was feeling particularly lazy and actually, these turned out just fine, thankyouverymuch. Happy National Cherry Turnover Day!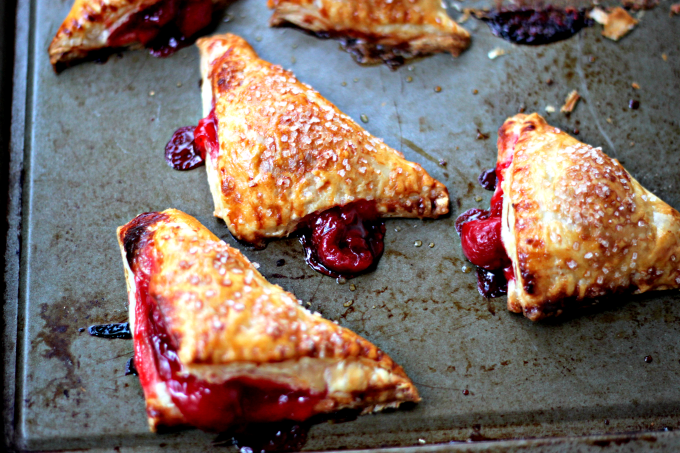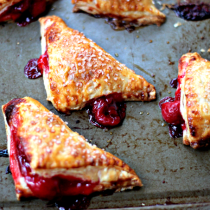 Cherry Turnovers
Ingredients:
Frozen pastry sheets
1 can cherry pie filling
1/4 cup sugar
1 tsp lemon juice
1 Tbsp cornstarch
1 Tbsp cold water
1 large egg, beaten
Directions:
In a medium saucepan set over medium-low heat, combine cherry pie filling, sugar, and lemon juice. Cover and cook 5 minutes.
In a small bowl, combine cornstarch and water. Stir to dissolve. Stir cornstarch mixture into cherry pie filling mixture and cook for 30 minutes. Chill 20 minutes. Meanwhile preheat oven to 375*F.
Brush the tops of the turnovers with the beaten egg and sprinkle with course sugar. Bake 20-25 minutes, or until turnovers are golden brown.
Tomorrow: National Chop Suey Day; National Lemon Juice Day
Leave a Comment