National Pots de Creme Day | Raspberry Pots de Creme
Oh how I love Wednesdays, especially this week, because I'll be in MIAMI starting on Friday. For as long as I've lived in Tampa, which is all of my almost 30 years on this earth, I've never done more in Miami than just drive through it. Never stopped at a beach, never did some fabulous shopping, never eaten at some of the best restaurants in the country. Nope, I've only driven through Miami on the way to Key West.
But in two days, I'll be there, and I'll come back with a recap post, including what is sure to be an amazing chef's tasting dinner at Scarpetta, courtesy of Celebrity Chef Scott Conant. Ermahgerd, that's right. You'll see. Follow me on Facebook, Twitter, and Instagram to keep up!
Today, though, is dedicated to National Pots de Creme Day. Of course I have a recipe for you, even through the excitement that makes it hard to concentrate on anything else.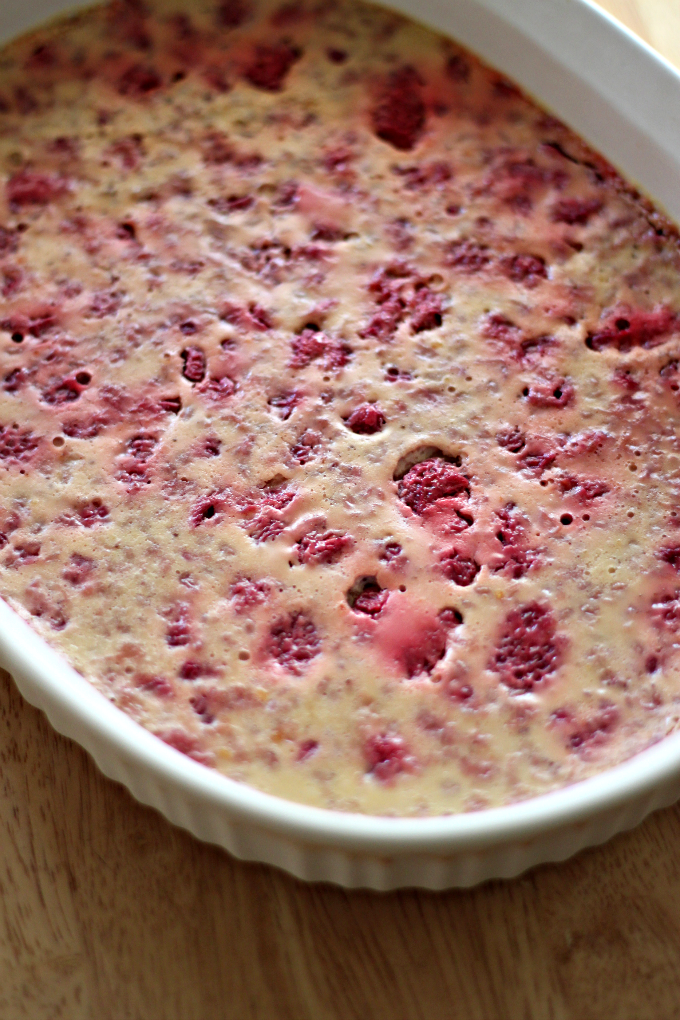 This is a variation of a recipe from Giada. I've been eyeing the dish for some time now, just waiting for an excuse to make it. Finally, the day for the recipe is here, and it's just as great as I suspected. In case you've been living under a rock, I'm a huge mega fan of Giada DeLaurentiis. I love the food she cooks, and I'm completely drawn to her shows.
Also, I've made countless recipes of hers and have been met with nothing but sheer perfection. Seriously, just look at these Short Rib Lasagna Rollups!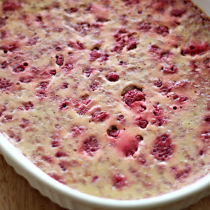 Raspberry Pots de Creme
Ingredients:
3/4 cup heavy cream
1/2 cup whole milk
1/2 tsp vanilla
4 egg yolks
1/4 cup sugar
Pinch fine sea salt
3/4 cup fresh or frozen and thawed raspberries, mashed
Directions:
Preheat the oven to 350* F.
In a medium saucepan, heat the cream, milk, and vanilla over medium-low heat until warm, about 4 minutes.
In a medium bowl, whisk together the egg yolks, sugar, and salt until smooth. Slowly whisk in the milk mixture. Stir in the mashed raspberries.
Pour the mixture in a shallow casserole dish. Place the dish in a deeper baking pan. Pour enough hot water into the pan to come halfway up the sides of the casserole dish.
Bake for 30 minutes until the custard is almost set. Remove the pan from the oven and allow the ramekins to cool while still in the water, about 1 hour. Remove the casserole dish from the water and refrigerate for at least 2 hours until set.
Tomorrow: National Cherry Turnover Day
Leave a Comment