National Cherry Tart Day | Cherry Chocolate Tart
Cherries. One of life's greatest fruits. I'm a Rainier Cherry girl myself, but I love all kinds of cherries, even Maraschino, which I'm pretty sure aren't even cherries. National Cherry Tart Day was bound to be awesome. I could picture the red cherries looking all perfect in this wonderful circle pattern around tart dough.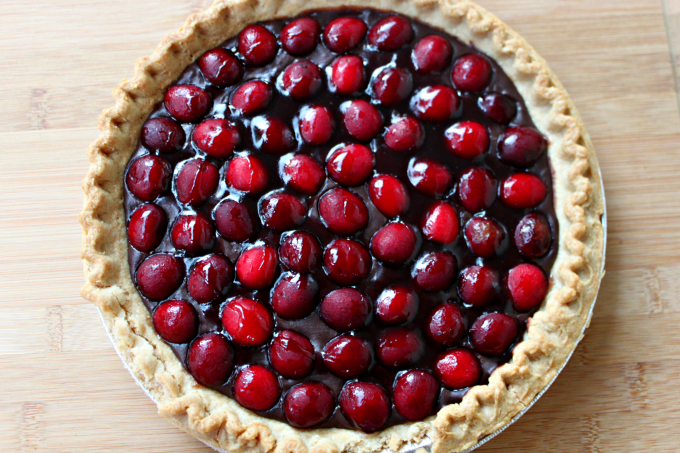 Yes, it's a chocolate dessert when it didn't have to be, but isn't it beautiful?? I just wanted to gaze at it all day long, but I have to dive it and start eating some, right?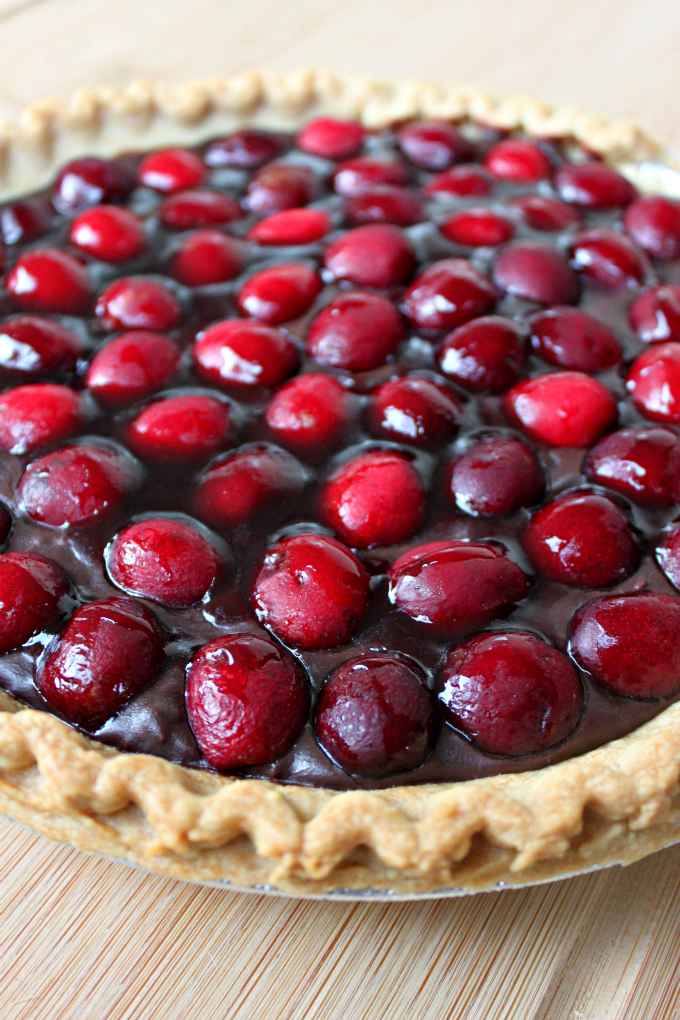 Ah, and it was glorious. Chocolate matches well with cherries, and then there is a drizzling of raspberry jelly on top to pull all the flavors together and give the pie this sheen that I really love. I shared with my neighbor because it was far too decadent for my husband and I to keep to ourselves. Take it away, Janet. Take it away before we overindulge and upset our tummies.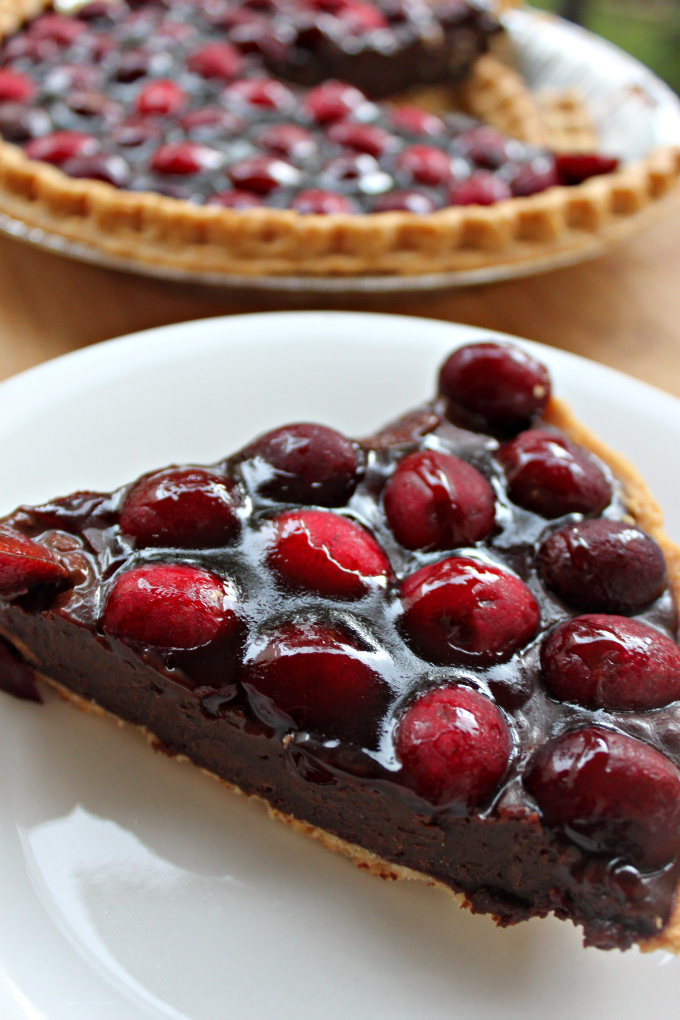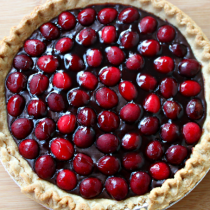 Cherry Chocolate Tart
Ingredients:
1 pre-made frozen pie crust
1 bag (12 ounces) semi-sweet chocolate morsels
1/2 cup heavy or whipping cream
1 1/2 pounds fresh cherries, rinsed and dried, and halves cut around the pit
3 tablespoons seedless, all-fruit raspberry jelly
Directions:
Cook pie crust according to package directions.
Meanwhile, place the chocolate and cream in a 1-quart microwave-safe bowl. Microwave, uncovered on high, about 3 minutes until melted and smooth, stopping after every 1 minute to stir well. Set aside.
When crust is done, remove from oven and let cool 5 minutes.
Pour chocolate into crust and smooth evenly with the back of a spoon. Place the cherries into the chocolate in concentric circles, half side up, pressing them into the chocolate a bit. Place jelly in a small measuring cup or bowl and microwave on high until it's spreadable, about 15 seconds. Drizzle the tops of the cherries with the jelly.
Place tart into refrigerator, uncovered, to cool until chocolate is set, about 25 to 30 minutes.
Leave a Comment