National Apple Strudel Day | Apple Chip Strudel
This is a pretty unconventional apple strudel. In fact, I don't think it even falls into the possibility of being an apple strudel, but let's just go with it, okay? Because these apple chips are pretty freakin' awesome.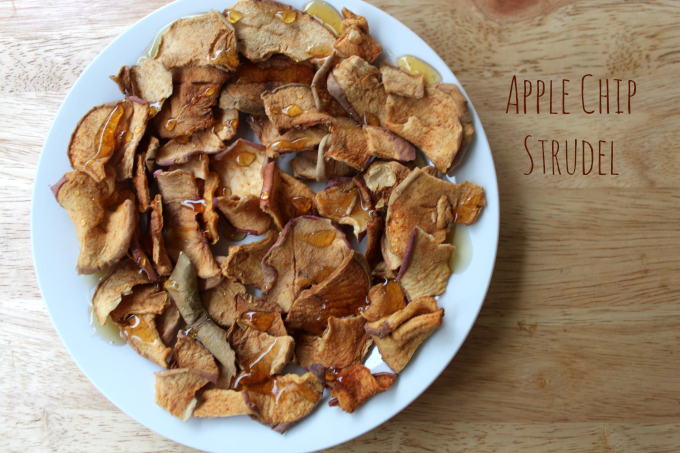 This post is sponsored by Bare Snacks, a brand I just happened to buy some products of from Publix one day and fell in love with very soon thereafter.
So, I decided to make a "strudel" of the different flavors of apple chips that you can get from Bare, drizzling honey over them. Simple as that. It's the best strudel ever because these apple chips are all-natural and organic and come in Cinnamon, Fuji Red, Granny Smith, Sea Salt Caramel, and Chili Lime flavors.
And, can I just say how great the flavors ARE? The good ol' Granny Smith is my favorite, followed closely by the Chili Lime with just the right combination of heat and tart, and the Cinnamon is basically eating a healthy apple pie.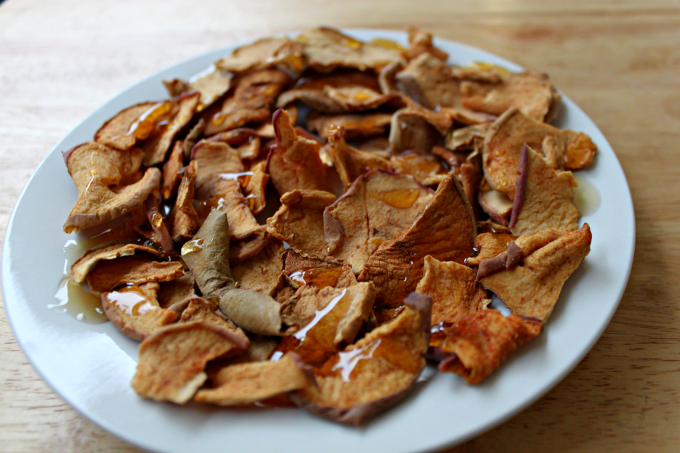 Bare Snacks is definitely a brand with products I love and can stand behind. The apple chips are low in calories, fat free, and full of fiber. Bare Snacks are all-natural and the organic chips are certified by Washington State, the hardest organic certifiers in the country. YES PLEASE.
There are three apples in every bag, too!
They also have bake-dried apricots, and mangos, and all-natural coconut chips in toasted, honey, sweet 'n heat, chocolate bliss, and sea salt caramel flavors. These will be the next batch I order!
So yeah, I don't have a traditional apple strudel for you, but just consider this my healthier version. Look, I even made it pretty for you.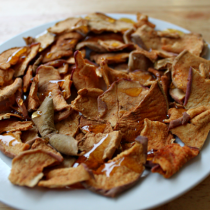 Apple Chip Strudel
Ingredients:
Bare Snacks apple chips
Honey
Directions:
Arrange apple chips in a pretty design.
Drizzle honey over the chips.
Call it apple strudel.
Leave a Comment