National Fudge Day | Jim Beam Chocolate Almond Fudge
Mmmm, fudge. I first remember getting familiar with fudge at Disney World's Magic Kingdom park. Every theme park has that wonderful candy store with the inviting aroma of caramel apples and fresh fudge. I think any flavor of fudge will do because I just love the texture.
For National Fudge Day today, I have a Jim Beam Chocolate Almond Fudge that my aunt shared with me from a friend of hers. For everyone offering me their recipes, or pointing me to good ones, good looking out!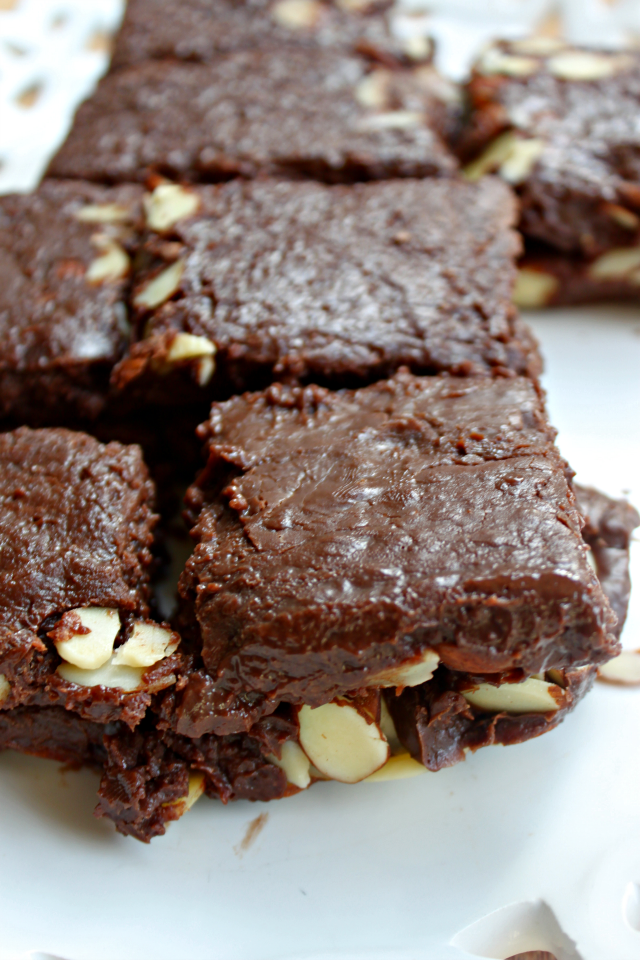 I accidentally measured the chocolate chips incorrectly so the texture ended up being slightly off, but barely noticeable. Just follow the recipe below and you'll be fine. 🙂
What is the best fudge you've ever had?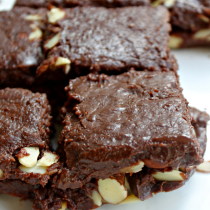 Jim Beam Chocolate Almond Fudge
Ingredients:
2 cups semi-sweet chocolate chips
1 can (14 oz) sweetened condensed milk (i.e. Eagle Brand)
1/4 cup Jim Beam BOURBON
1/2 tsp orange extract
1 package (3/4 oz) slivered or sliced almonds
Directions:
Line an 8" square pan with foil (extending over the sides). Butter (or non-stick spray) and sprinkle bottom of pan with the almonds.
Combine chocolate chips and condensed milk in large bowl and cover loosely. Cook in microwave for 3 min on High. Remove from microwave and stir till smooth. Add in Bourbon and orange extract; mix well.
Pour mixture into prepared pan; let stand until hard (or put in the refrigerator). When it's hard, pull out by foil "tabs". Flip over (so almonds are on top) and cut into small squares. (setting time will vary greatly by the amount of humidity in the air)
Leave a Comment