National Cheesecake Day | Zia Donata's Ricotta Cheesecake
Do you all remember my experience at HSN for the 24-hour #HSNCooks event? I had the pleasure of sitting down with Curtis Stone, Donatella Arpaia, Scott Conant, Lorena Garcia, Ming Tsai, Kelsey Nixon, and Jessica Seinfeld. Read recaps here: Part 1 and Part 2.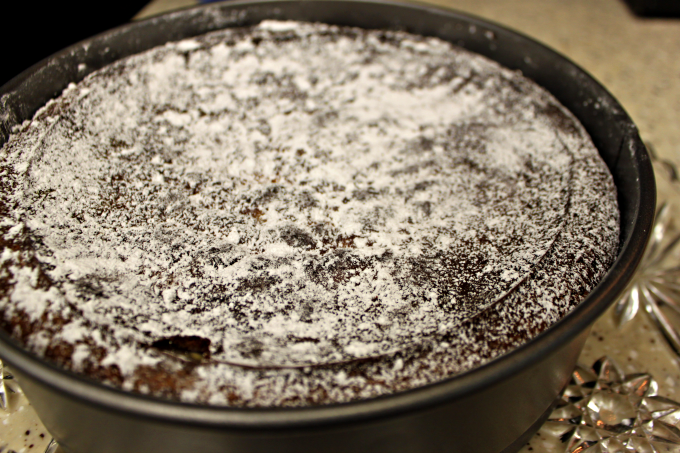 Well lucky me that both Curtis and Donatella were a part of both days I was there so I was able to spend more time with them than any other chef. After, I connected with everyone via social and actually, have been able to continue emailing Donatella's team, like when I need a stellar cheesecake recipe for National Cheesecake Day. After all, Donatella told us about her namesake, her Zia Donata, who makes the best cheesecake — Ricotta Cheesecake. Sounds like a dessert I can eat so much of, I'd burst.
Of course I had to have the recipe and in true form, I was emailed back very promptly with a link to a video of Donatella making the cheesecake, as well as these beautiful pictures that I have to share with you now because while I did end up with pictures of my creation, I'm still learning how to take pictures of the inside of cakes that'll do them justice.
No matter what camera skills you have, your ricotta cheesecake will impress many times over, I promise. It's so simple and fun to make, it's almost foolproof.
I took this dessert to my family pasta dinner one Sunday and it was devoured, even among the cakes and cookies that littered the kitchen table. It just so happened to be a record number of desserts at this pasta dinner, but the ricotta cheesecake reined supreme.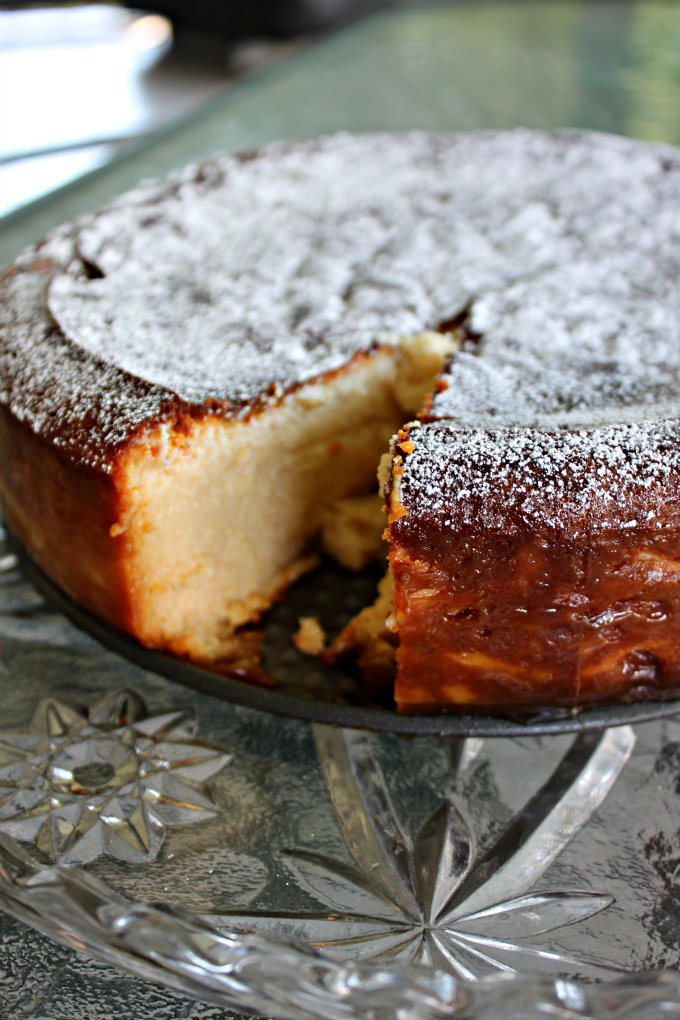 Do yourself a favor, okay? Make this cheesecake, share it with your loved ones, and revel in the compliments for a job well done.
A very special thank you to Donatella for sharing the recipe and to her staff for being so lovely! I truly appreciate your time and emails.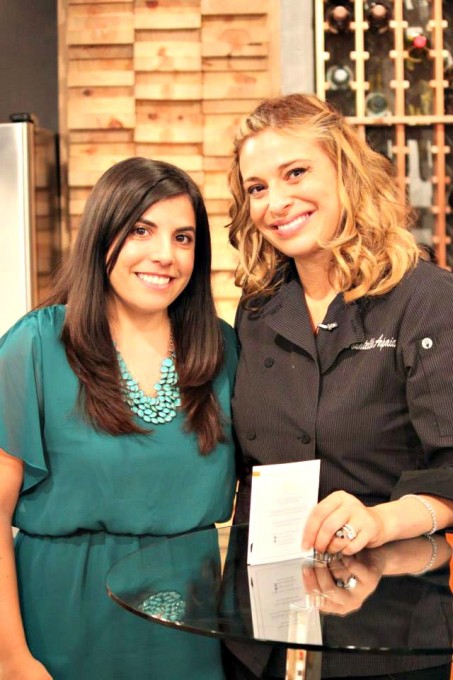 If you aren't already, be sure to follow Donatella on Facebook, Twitter, Instagram, Pinterest, and YouTube. You should also check out her blog for great recipes that I'm sure are just as amazing as this cheesecake.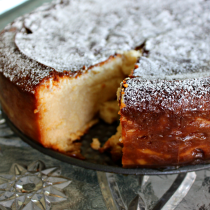 National Cheesecake Day | Zia Donata's Ricotta Cheesecake
Ingredients:
1/2 cup heavy cream
8 eggs
2 cups sugar
1/2 cup all-purpose flour
3 pounds Ricotta cheese (from cheesemonger!)
1 tsp vanilla extract
1/2 cup Limencello
Zest of 1 lemon
Cinnamon, for sprinkling
Powdered sugar, for sprinkling
Directions:
Preheat oven to 350*F.
In a small bowl, whip heavy cream into soft peaks, set aside.
Whip eggs until foamy, then add in the sugar, continuing to beat until sugar is dissolved. Add flour and whisk until incorporated. Add Ricotta cheese, whipped cream that was set aside, vanilla, Limoncello, and lemon zest.
Pour mixture into a 9-inch springform pan that has been buttered and floured. Sprinkle the top with cinnamon.
Bake for 1 hour and 45 minutes, then let rest for at least an hour in the oven. Once cool, sprinkle with powdered sugar.
Tomorrow: National Raspberry Cake Day; National Cotton Candy Day
2 Responses to "National Cheesecake Day | Zia Donata's Ricotta Cheesecake"

Leave a Comment