Classic Chicken Noodle Casserole
This shop has been compensated by Collective Bias, Inc. and its advertiser. All opinions are mine alone. #NatureMadePrenatalDHA #CollectiveBias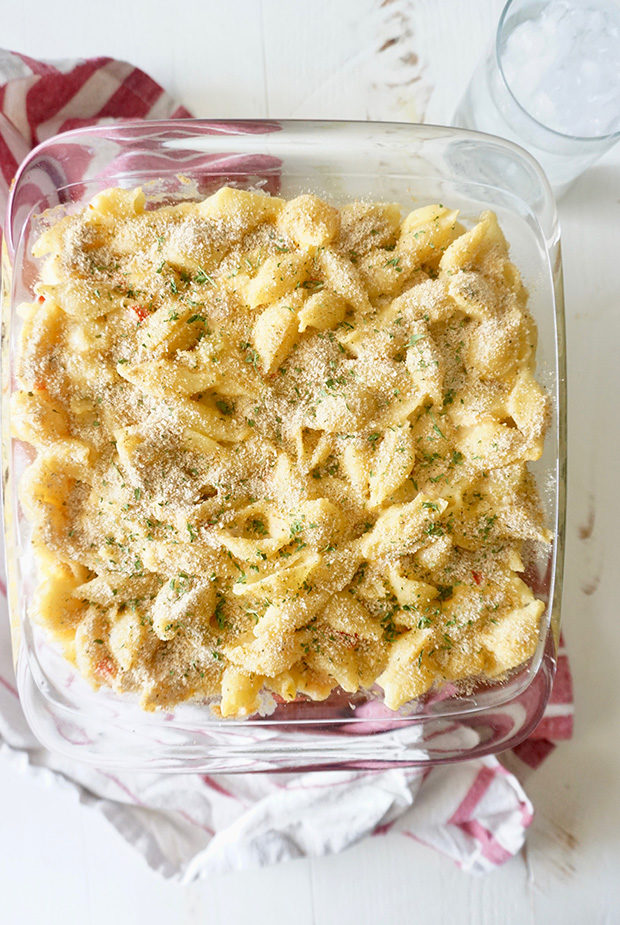 A pregnant woman and a new mom need a handful of things: cuddles with kids and significant others, rest, relaxation, good food, convenience in all aspects of their daily lives, good company in the form of friends or family or, you know, Netflix. If we're being honest, I also "need" someone to keep my house in good, clean order, someone to do all of my laundry and be okay with t-shirts stained with breast milk, someone to remind me to shower…
Being a mom is exhausting work. Even when we're "relaxing" our minds aren't. It's easy to get swept away in to-do lists and then forget basics like eating and drinking plenty of water because you just kind of run on autopilot during pregnancy and after. Your brain power is being used up in putting your offspring first and foremost (and then you spy a sink full of dirty dishes which is basically my worst nightmare and must be dealt with ASAP), but we should take the utmost care of ourselves too!
It's only through taking care of ourselves that we can best care for our little ones and our household! Of course, the number one thing we can do from the beginning of our pregnancy – and even before! – is to take those daily prenatal pills. Both when I was pregnant with Max and now with baby #2, I take Nature Made® Prenatal Multi + DHA, which I purchase at Sam's Club. You're pregnant for roughly 280 days so might as well buy in bulk.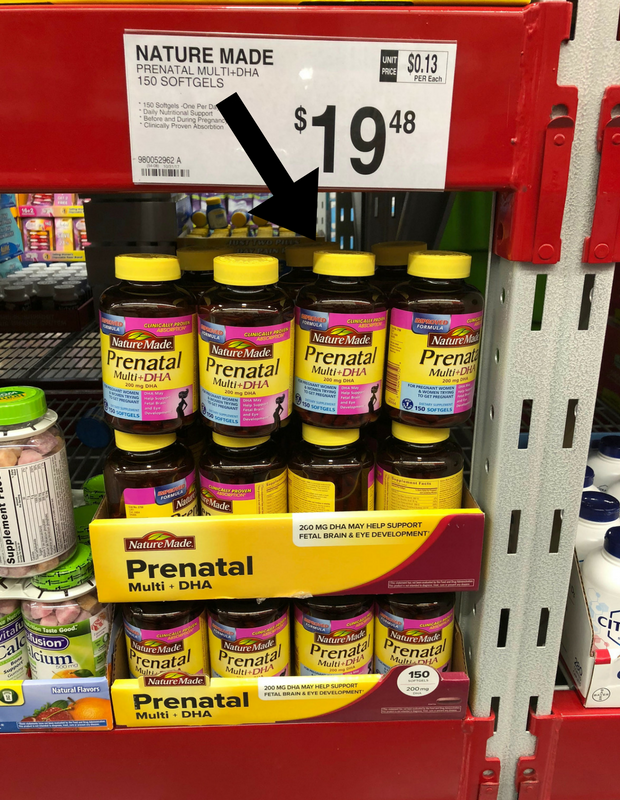 Indulge me while this exhausted pregnant mom tells you why I believe Nature Made® Prenatal Multi + DHA is the best option for me.
Nature Made® Prenatal Multi + 200 mg DHA is guaranteed to meet our high quality standards – it is made from carefully selected ingredients under strict manufacturing processes.
Clinically proven absorption of folic acid and iron
One per day dosage
Easy-to-swallow softgel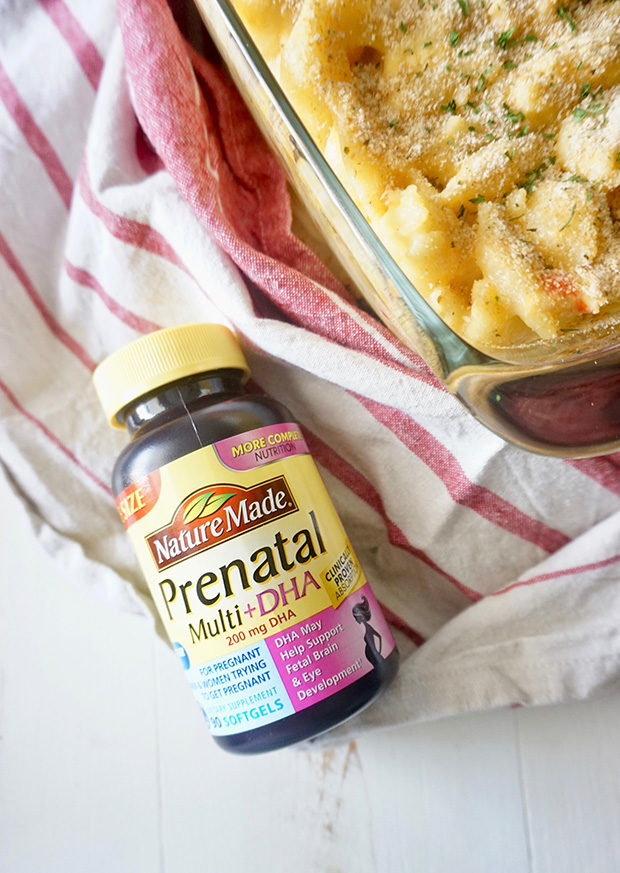 You should start taking a prenatal 6 months before you start trying to get pregnant, taking with food. These softgels:
Provide essential vitamins and minerals (before and during pregnancy) including Folic Acid, Calcium, Iron, Magnesium, Iodine, Vitamin B12, and Vitamin D3†
Provide 200 mg DHA which may help support fetal brain and eye development †
"Free from":

No Synthetic Dyes
No Yeast or Starch
No Artificial Flavors
Gluten Free
Clinically proven absorption of Folic Acid and Iron
Folic Acid is an important B Vitamin for Women of Childbearing Age and Pregnant Women, playing a critical role in the proper development of the baby's nervous system.† Adequate folic acid in healthful diets may reduce a woman's risk of having a child with a neural tube defect.
I've had nothing but the best experience with these!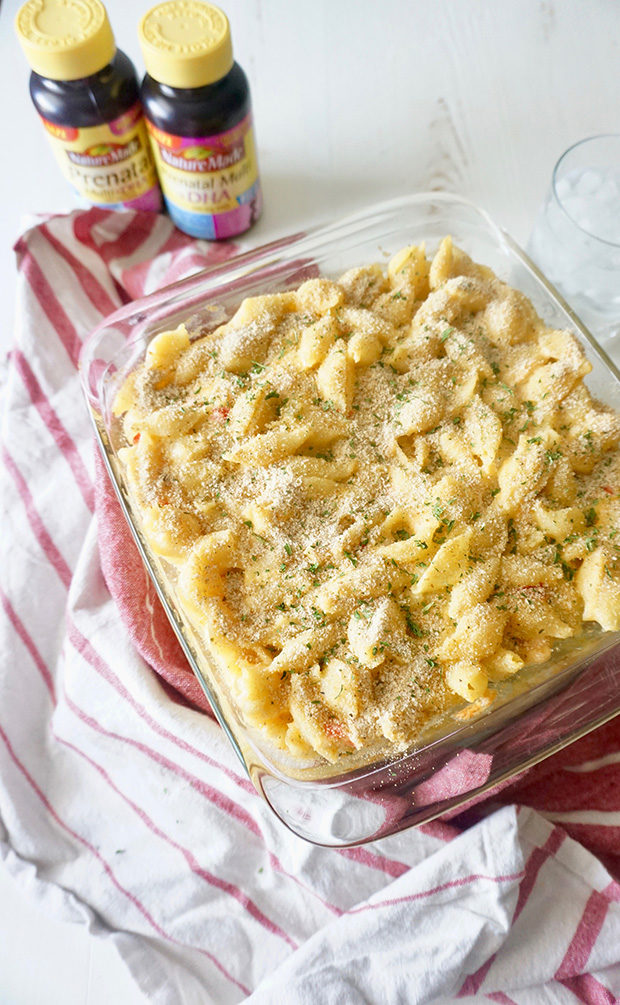 And it should come as no surprise when I say that another thing I absolutely make sure to do is prepare meals in advance before delivery. I'll make a couple of freezer meals, but most important, I have a bunch of tried and true recipes that don't take a lot of time. They are dishes you can make yourself while holding a baby to your chest, I'm pretty confident. Should loved ones want to make you food (heck yessss, that's the best!), they are dishes that don't intimidate and also don't take a lot of time out of their day either. Mom guilt is real even when it comes to asking, or even just accepting, help in any way.
I turn to these dishes when I know I'll be busy, or just not "feeling like it." One dish is this Classic Chicken Noodle Casserole. Traditionally made with tuna and traditionally made by my mom, I decided to use organic chicken instead because, you know, being pregnant and all I steer clear of tuna. It's literally as simple as throwing all the ingredients together, stirring and baking. The hardest part is letting it cool slightly before just diving in. Nobody likes burnt tastebuds.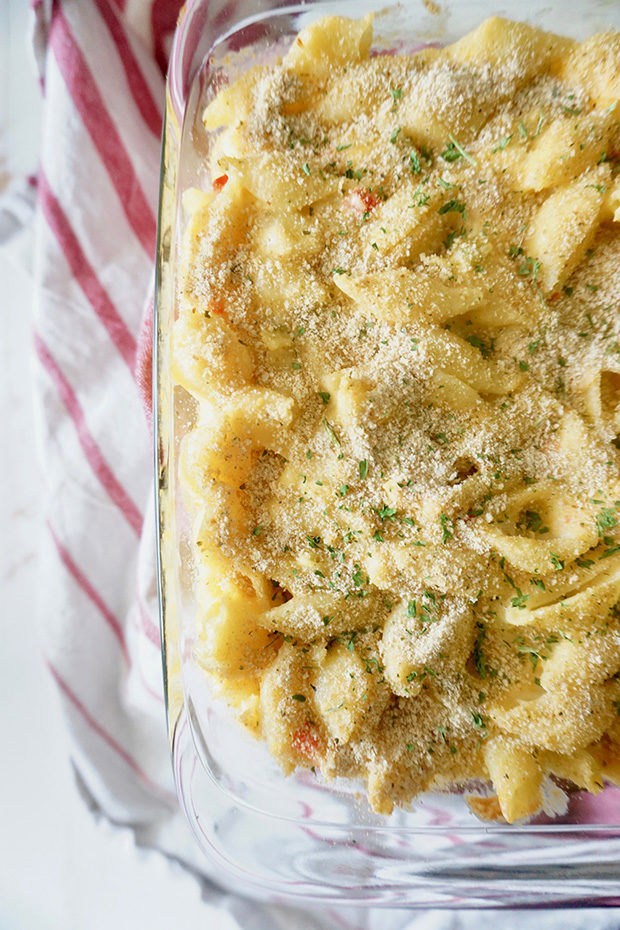 You'll be getting your cheese and your creamy pasta (carbs, I find, are excellent for caloric milk production plus cravings), and organic protein! Sure, it's a little bit of an indulgence with the mayonnaise and cream of celery soup, but you'll be steering clear of fried foods and you'll be eating something delicious that'll make you happy. The best thing you can do is select quality ingredients to go into this – organic protein, organic cheese, a healthier mayonnaise, etc. It makes a difference!
I make this enough that both my prenatals and my grocery items come from Sam's Club. Because when you basically don't plan on leaving the house for long grocery trips for the first 4 months of your child's life, bulk shopping is completely necessary for sanity purposes.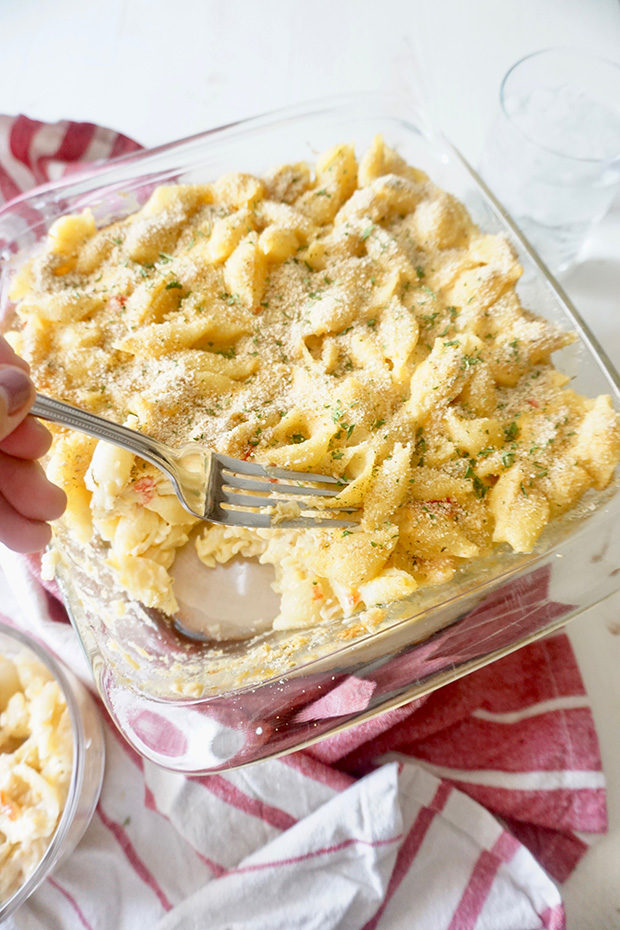 These are just two of the ways I'm trying to stay healthy during my pregnancy – through eating better and taking my daily vitamins! Now if February could get here a little faster, and then the toddler stage get here a little faster after that, I'd be all set! 😉
†These statements have not been evaluated by the Food and Drug Administration. This product is not intended to diagnose, treat, cure or prevent any disease.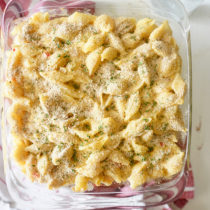 Classic Chicken Noodle Casserole
A classic casserole that can be made in no time flat. Just stir together the ingredients and bake!
Ingredients:
1 large can of chicken in water (or two small cans), drained
1 pound of cooked pasta shells
1 small can of Cream of Celery Soup
1/2 cup whole milk
2 cups of shredded Cheddar Cheese
1/2 cup mayonnaise
1 small jar of pimentos, drained
1 tablespoon onion powder
Salt and pepper, to taste
1 1/2 tablespoon Italian breadcrumbs
Directions:
Preheat oven to 350*F.
In a large bowl, combine all ingredients. If pasta shells are not freshly cooked, melt the cheese first and then combine all ingredients. Often what I do is cook the pasta shells and drain, then return the shells to the original pot to stir in the rest of the ingredients.
Pour into a square casserole baking dish. Top with breadcrumbs and cook for 25-30 minutes or until breadcrumbs are browned.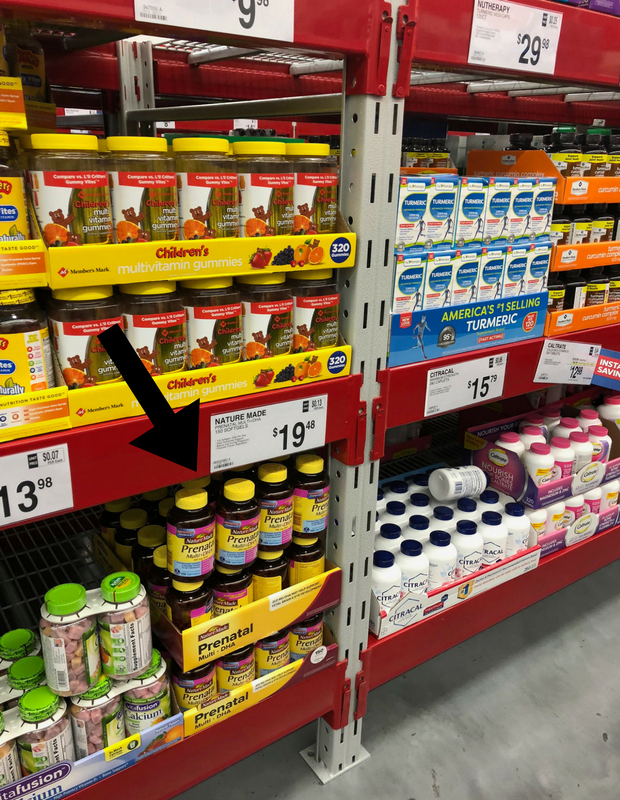 One Response to "Classic Chicken Noodle Casserole"

Leave a Comment