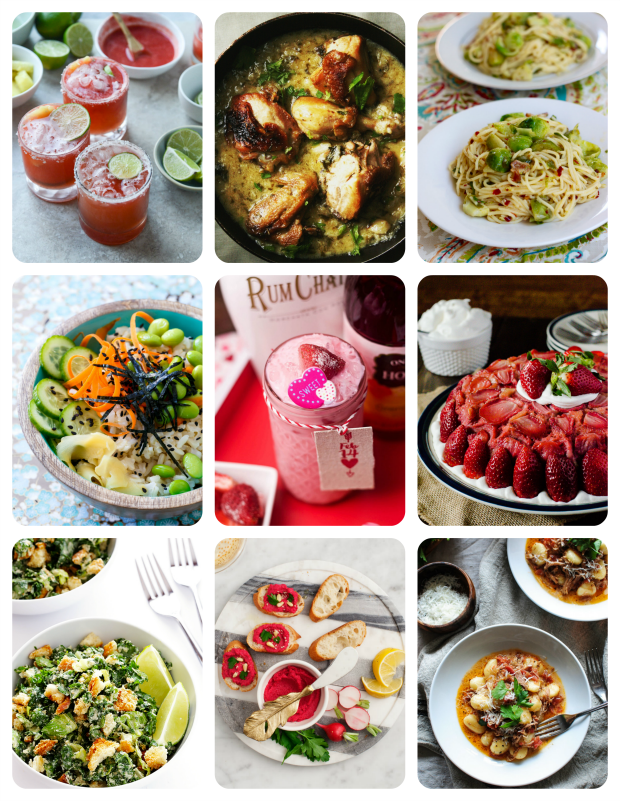 Look! I'm here, I'm alive! Pregnancy makes you lazy…or, er, more lazy. It also makes you crazy…or, er, more crazy. What with doctor's appointments and making sure you've registered for everything you need to and fielding all the great suggestions from friends and also trying to keep your money in check so you don't go overboard, it's a lot.
Also, I think an expectant parent should have maternity leave for all 40 weeks, plus when the baby actually comes. 'Cause I could really use some time to start nesting and make a bunch of freezer meals. I ONLY HAVE THREE MONTHS LEFT!
(Pregnancy also causes outbursts.)
Anyway, because it's still dreaded "fall back" and we won't get that extra sunshine in the evening until March (and also, pregnancy again), I don't have a recipe for you. Instead, let's talk Valentine's Day. It's a popular holiday characterized by chocolate that lasts a moment on the lips and forever on the hips, flowers that wilt, and dinner reservations that cost way more than you should be spending.
But love is in the air and so for those who celebrate on Valentine's Day or any other day of the year, I've rounded up some recipes that you may enjoy!