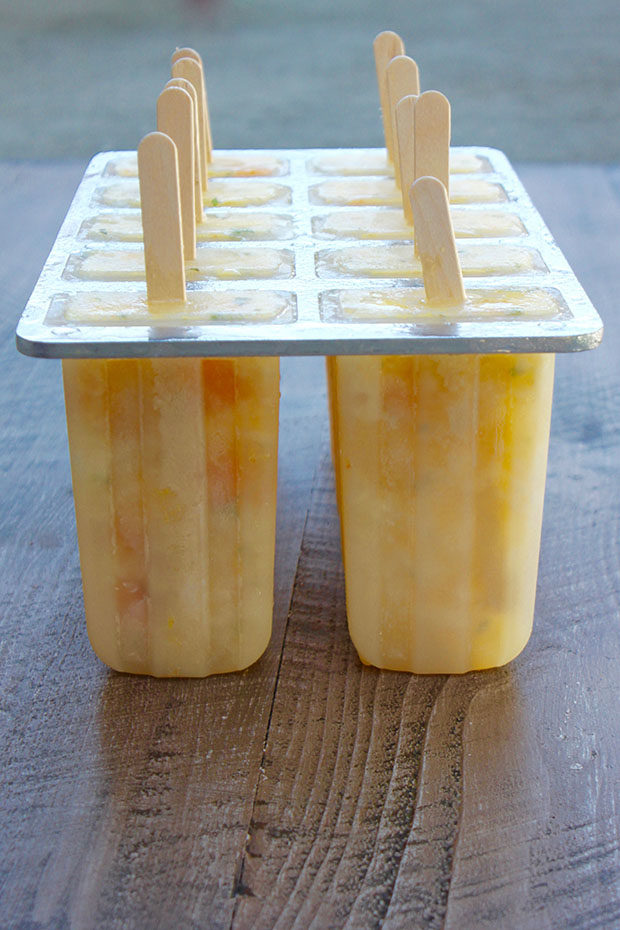 You gotta love a guy who makes it a point to celebrate Popsicle Week. I spent the entirety of 2014 dedicating my days to the national food holidays so I have an appreciation for the celebration of food, in any kind of way. But, Billy, well he does it a millionty times better because he's able to gather all of these bloggers together and have them participate in Popsicle Week by making these frozen treats you'll want to be consuming all summer long.
Best week ever? I think so. Best summer ever? FOR SURE.
So here's the deal. I currently have five boxes of fruit popsicles in my freezer. I bought a whole bunch when they were on sale at the grocery store because, both during my pregnancy and now beyond, I need to consume at least one popsicle on a daily basis. Do you know how hot it is here in Florida? Well, DO YOU? It's scorching. And really humid. And yes, I'm in the A/C almost all the time, but popsicles are still completely necessary to cool off with.