…and ape for alliteration, too.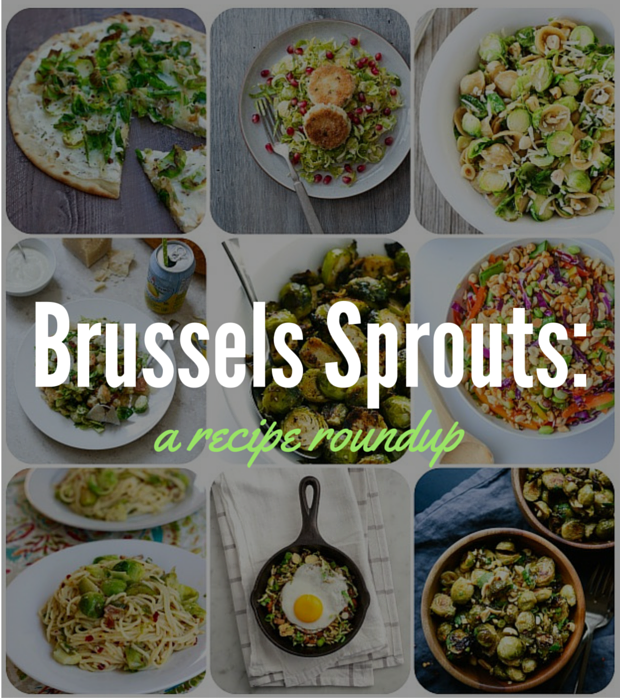 When I say that I've eaten brussels sprouts for at least one meal for the past week, I would not be exaggerating. I am probably keeping the brussels sprouts trade up with my obsession. Do you ever just go haywire on a particular food for a certain period of time? I've been known to eat a pint of blueberries in record time, as in, I've been known to completely waste electricity as I stand in front of the fridge with the door wide open while I shovel blueberries into my mouth. Before I know it, we're out of blueberries.
Or how about when I ate a toasted cinnamon raisin english muffin every day for breakfast for a solid two months when I was pregnant? Sometimes I would use the kitchen at work and make another one for snack during the 3 o'clock hour. When it's the best time for strawberries (February here in Florida), we can barely keep up a supply in the house because I go crazy. My lemon chicken noodle soup? There was a time when I was making a big pot of it at least once a week. And this panzanella salad? Don't even get me started.
Brussels sprouts are in good company. AS THEY SHOULD BE. Do you like brussels sprouts? If you're shaking your head no or, more likely if this is your stance, flashing a look of disgust at your computer screen, I'd wager a bet that you haven't had brussels sprouts prepared in a way that would make you love them. It's possible to be completely enamored with brussels sprouts, I can promise you that.
So I'm on the hunt for more brussels sprouts recipes. I have a couple of my own, but mostly I just roast them and enjoy as a snack or a side, or even in a salad. Let me know in the comments what recipes you have, mmkay?