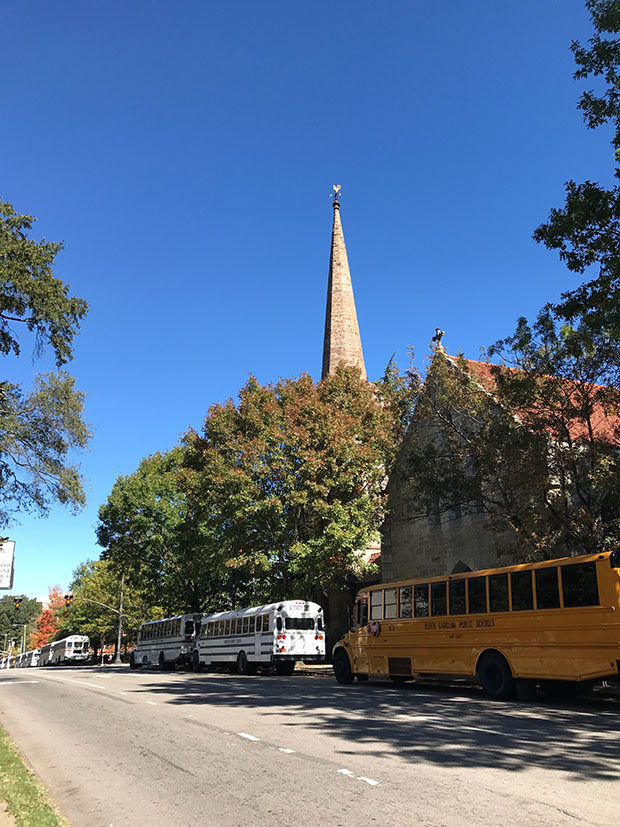 It was 11:07pm as we pulled away from our home in Tampa for the last time. We had all spent the better parts of the last three days loading a large moving fan and finding space in all of the cars we were driving to cram in any and all small and large belongings alike. It was a clear cool evening that was a Tampa kind of crisp, and we proceeded to drive the 13 hours to our new home – North Carolina.
It's been exactly 20 days since I've left the city I've called home my entire 32 years in this world and was welcomed into my new state of North Carolina, a place I've enjoyed visiting throughout the years and that eventually won me over by its beauty and the things and beliefs and community it holds to a great standard. I'm still surprised I'm here. I'm still surprised we made that leap and left everything and (most) everyone we know behind to pursue this life we really want for ourselves. A place where we can raise Max. A land with space for us to purchase our own acreage and then the seasons to grow our own food, a dream of ours. A state that, yes, has state taxes (if I never have to hear someone tell me again as if I didn't know, I would be set), but where I see those state taxes being put to good use for the current inhabitants and future generations.
I'd be lying if I said I didn't miss Tampa. I don't necessarily miss Tampa as a city, but I miss my friends and family and coworkers terribly. I may have gone months without seeing some people, but knowing they were easily accessible and now knowing they aren't so close is a little jarring. I have an amazing family, I have a best friend who I appreciate the hell out of and I worked at Grow Financial with some of the best girls I've ever known. To say this is an adjustment period is putting it lightly. But I am thrilled to be here, truly. I'm so happy to have some of my friends here, most of whom I've known for more than half my life. And I'll be celebrating Friendsgiving with some of them, we experienced Shabbat with others, and still others I've shopped with and invited over for dinner. Also, I'm on a personal quest to get visitors, like, all the time.
Here are some of the great things that have happened since we moved: