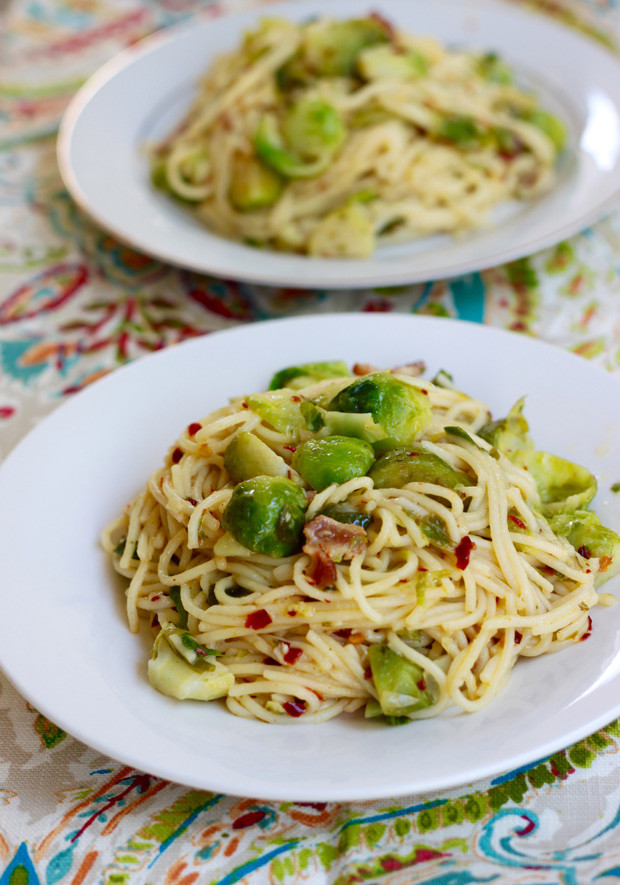 I crave simplicity. I like my relationships to be simple, my attire is simple, and my favorite dishes are simplicity at its finest. More often than not, if you go for a simple dish, you're allowing the ingredients to shine through more. To me, uncomplicated is best in almost everything. The exception is a craft cocktail, of course, although I do love me some plain ol' gin & tonics.
Along with a simple tomato sauce, there is perhaps no other Italian pasta that's as simple as Aglio e Olio. It means "garlic and oil" and that's basically all it is. Except I add some lemon juice and red pepper flakes because yum, but they aren't necessary to the dish.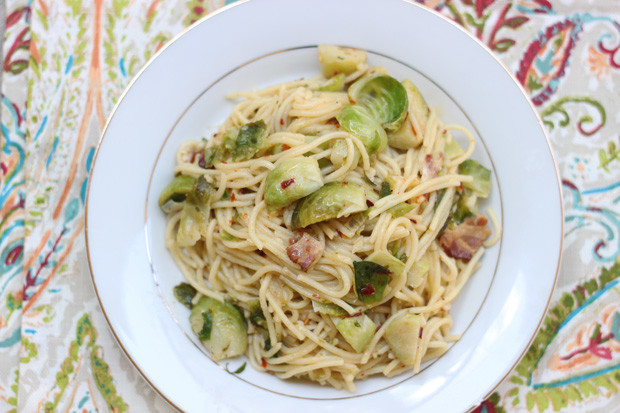 I used to think it was crazy to not have any red sauce at all in a pasta dish because we are a family of sweet tomato sauce all the way. But we're also a family of cheese and lots of olive oil. Oh, and lots of garlic, too. Okay, fine, so everything is in abundance.
The thing about this pasta is that you don't have to have any vegetables. Some say it's better without it and, depending on my mood, I tend to agree. My mood ring is always turned to pasta though because it's amazing. But anyway, I've made this dish with broccoli, chopped asparagus, spinach, and now, brussels sprouts. I think my favorite is the brussels sprouts because a) brussels sprouts are so good in any which way you can get 'em and b) there remains more of a difference in texture compared to the other vegetables and c) the leaves of the brussels sprouts start to separate with the cooking of them and so you have brussels sprout leaves everywhere.