Vegetable Ribbon Pasta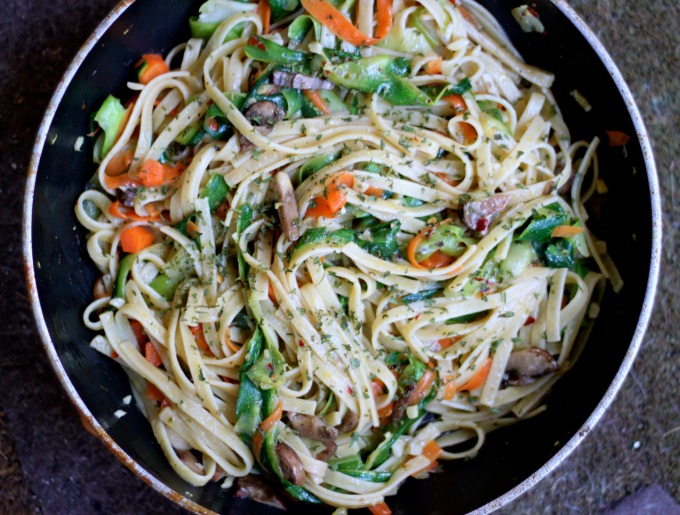 I feel very strongly about pasta. You know the whole "give me liberty or give me death"? It's kind of like that for me, except more like "give me pasta or I might as well just leave this earth".
But we can all agree that pasta isn't always the most healthy of options, right? I KNOW, it pains me to even take pasta's name in vain.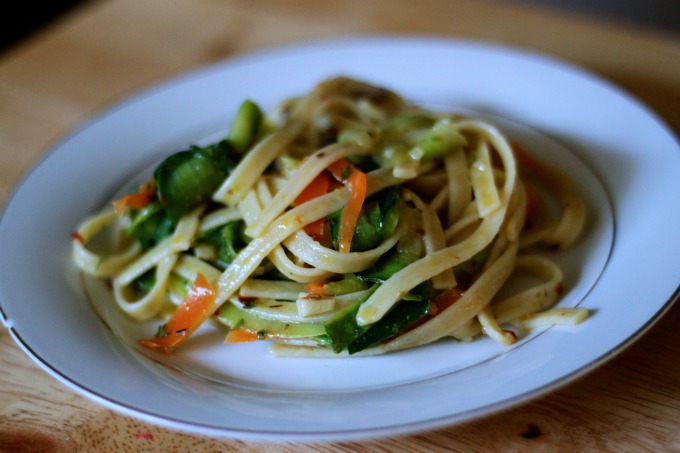 The thing about it is that you can enjoy a perfectly sound pasta dish with almost no pasta, or with absolutely no pasta whatsoever if you're feeling squirrley (and insane).
The other night I had to have my pasta fix, but where I would normally reach for more than my fair share of carb lovin', I decided to supplement my plate with some zucchini and carrot "noodles". I only used 8 ounces of fettucine noodles in the entire dish, which feeds about four. Pretty good. And you know what? I didn't miss the pasta. And you won't miss it either.
The zucchini and carrot noodles really pick up a lot of the herbs and sauce associated with this dish. I mean, you could make the entire thing with pasta noodles, but having vegetables in it not only adds a pop of flavor, but a pop of color as well. Man, I love purty dishes.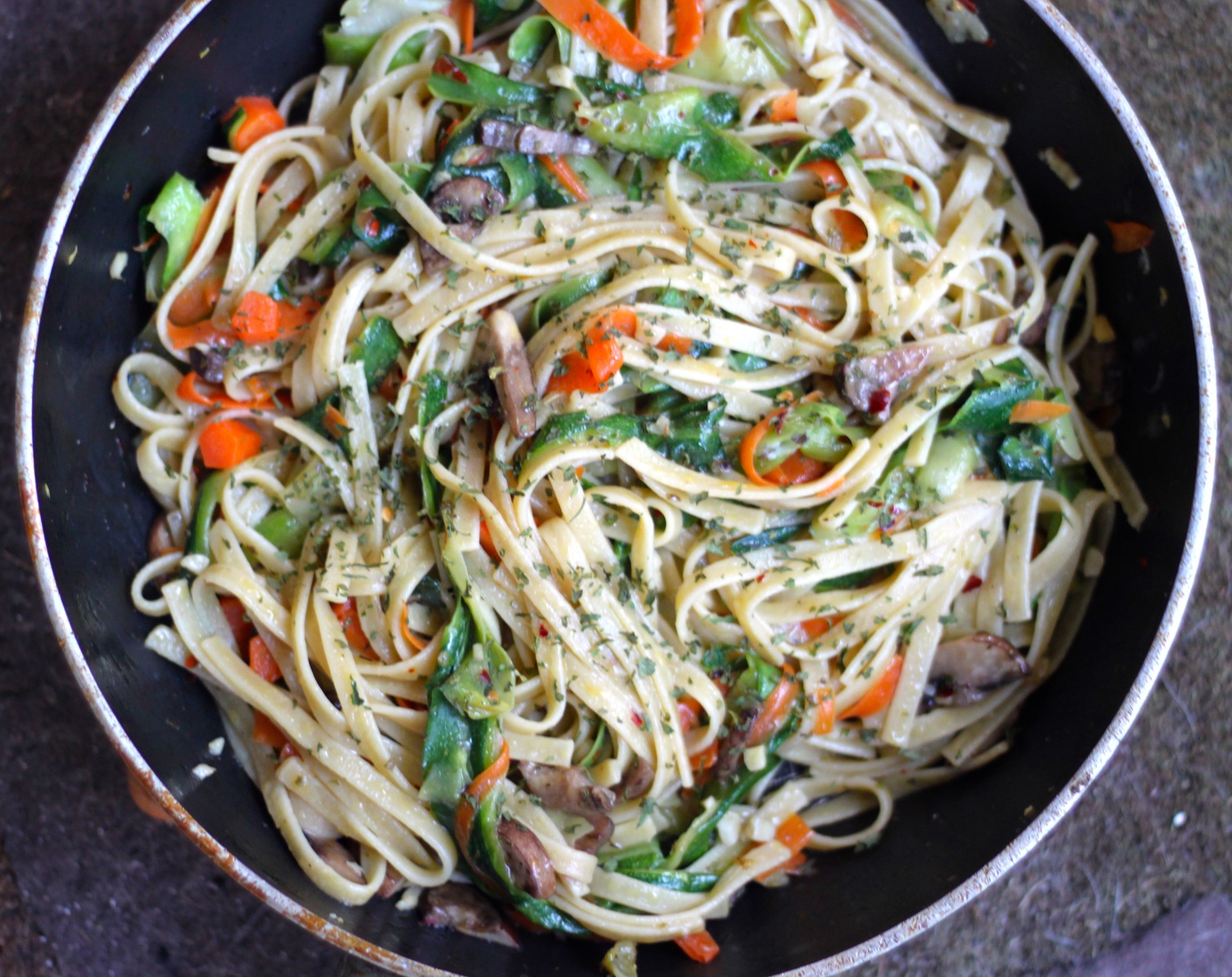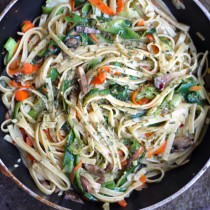 Vegetable Ribbon Pasta
Carbs got you down? Substitute some of the pasta for vegetable noodles in this creative and fun dish!
Ingredients:
8 ounces fettuccine pasta
1 large carrot
1 large zucchini
1/2 cup baby bella mushrooms, chopped
1 tablespoon olive oil
1 teaspoon garlic paste
1 1/2 tablespoons fresh thyme leaves, chopped
1 teaspoon red pepper flakes
1 tablespoon unsalted butter
Juice from 1/2 lemon
1 teaspoon dried parsley
Salt and pepper, to taste
Directions:
Create carrot and zucchini "noodles" by peeling ribbon strips from the vegetables with a peeler. (If you're lucky, you own a spiralizer!!)
Cook fettuccine noodles in a large pot of boiling salted water. Once al dente, drain in a colander.
As the fettuccine noodles are cooking, heat the olive oil in a large skillet over medium heat. Add garlic paste, carrot ribbons, zucchini ribbons, mushrooms, and a pinch each of salt and pepper. Saute for 5 minutes.
Add cooked fettuccine noodles, thyme, red pepper flakes, unsalted butter, and juice from lemon. Saute and stir until butter melts. Sprinkle over top with parsley and add salt and pepper to taste.
2 Responses to "Vegetable Ribbon Pasta"

Leave a Comment