Snacks for Summer Adventures
This shop has been compensated by Collective Bias, Inc. and its advertiser. All opinions are mine alone. #PrepFreeProtein #CollectiveBias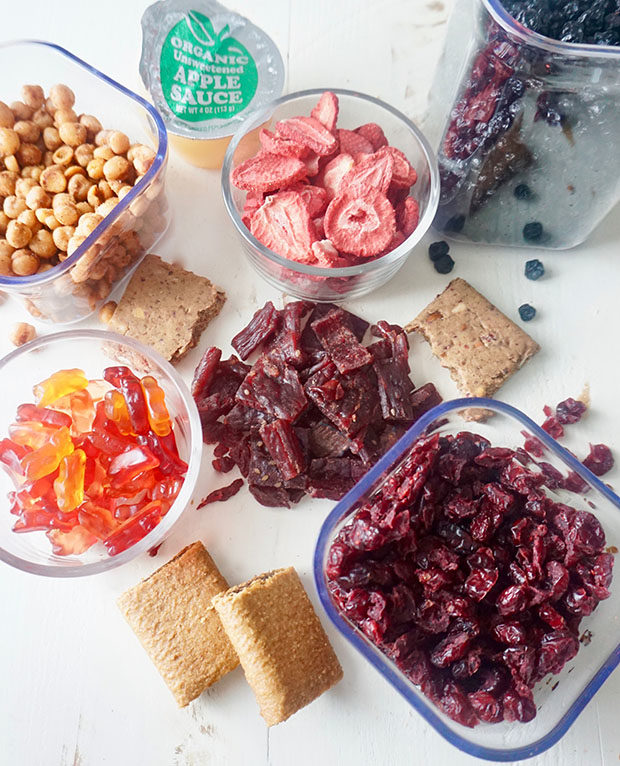 It's summer! 🌞
Although I now live in North Carolina, I will forever consider myself a Florida girl. I appreciate the sunshine, the summer rains (when I'm indoors, and even better when they're sun showers), and the beach trips. Living 30 minutes from the beach was fantastic. Having a family timeshare actually on the beach, facing the Gulf of Mexico, was even better.
In a little over a week, I'll be visiting the beach again with some girls from work. The beach and me, reunited at long last. And although the beach is no longer in my backyard and we have to drive about three hours to get there, I'm so excited to feel the sand between my toes and then wash it away with the perfectly cool ocean water. I'm looking forward to lounging in my low chair under an umbrella, fan cooling me down. You'll also be able to find me sitting in the sand with my big straw hat on. It's what summers are made of.
Summer vacations, for me, always included the beach or a short road trip to a non-beach destination. For this girl's trip, I'll get both! Road trips are so much fun too and this year, we'll be road tripping to the east coast of North Carolina instead of my usual road trip to Key West. It's going to be amazing. Because, you know, on road trips there is singing at the top of your lungs, it's windows down, it's great talk among girl friends. It's talking about what you want to eat (because it's never too early for that discussion), what drinks you'll have, how you can't wait to wake up early and read a good book as you smell the ocean air.
A three hour drive, though, has to come with some snacks. Today, I'm sharing my snacks for summer – perfect for road trips, beach trips and everything in between.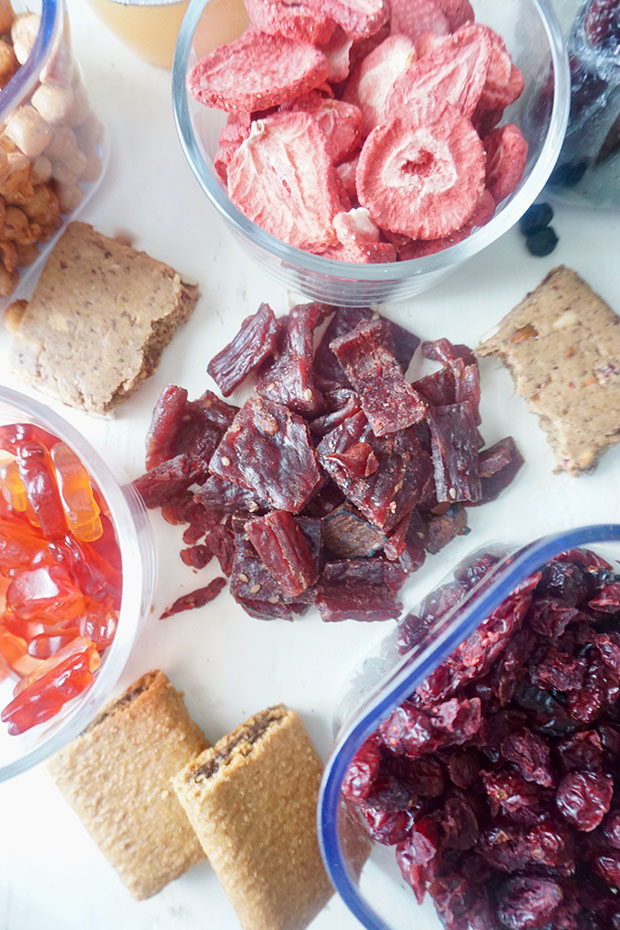 Lorissa's Kitchen is perfect for on-the-go because you don't have to make sure to keep this snack cool, or warm it up. Just pack it up and take it. I love that Lorissa's Kitchen (found in the snack aisle at Kroger) is delicious, but it's also made with responsibly raised proteins, like 100% grass-fed beef and responsibly raised pork. I love to snack prep – after all, I'm a food blogger – but when it comes to snacks for summer, I want to be able to grab those prep-free options and make my way to my destination without fuss.
Lorissa's Kitchen would be great for longer road trips too because their snacks are high in protein, low in carbs, low in fat, and has no MSG, preservatives or gluten. Plus, and this is huge for me as I love some variety, they have four globally inspired flavors. Guess what? I enjoy them all.
Fruit
I have always loved fruit which is why one of my nicknames as a child was Fruit Fly. But, fruit has to be in a cooler and when your car is already packed with people and suitcases and, you know, important things like car games, sometimes you have to forego the cooler because of bulk and come up with other options. I love dried blueberries, figs, cranberries, dates, and raisins. So many dried fruit options nowadays that you can literally find almost anything. Add dried cherries, apricots, bananas, mango etc etc etc to the list. I love it all.
Also worthy of mention: freeze-dried strawberries, which are a new discovery to me. They don't lose any of the sweet strawberry flavor and are more crunchy than dried fruit. So delicious!
I also like to bring applesauce for when you may have a cooler at the beach. Off the shelf, applause doesn't have to be refrigerated, but for hot beach days, I like to keep it on ice. Applesauce can be so refreshing when cold!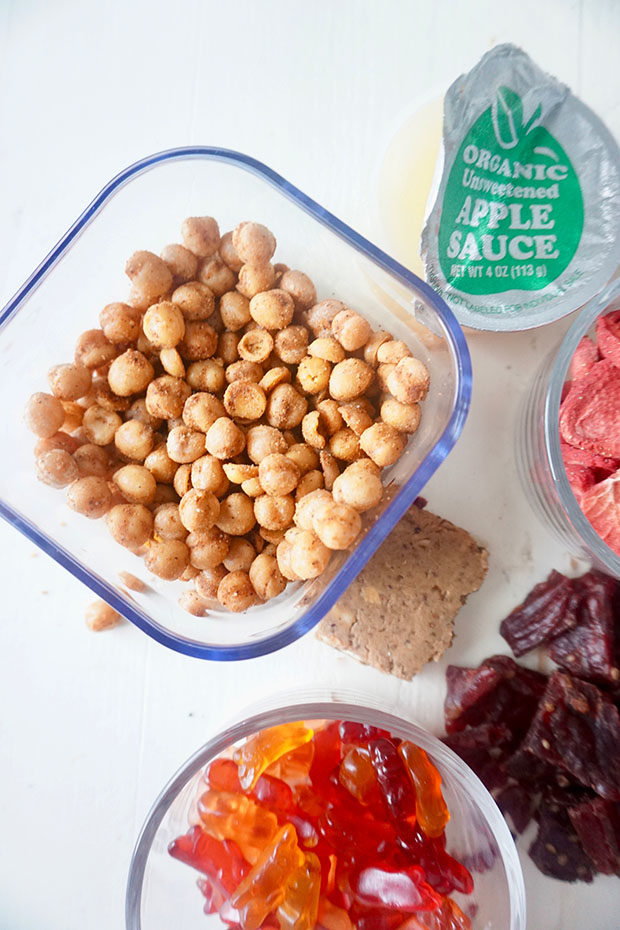 Flavored Chickpeas
So many flavors of chickpeas out there! I love a crunchy snack and being so small, you can pack a whole bunch in a ziptop bag or small container. The ones I go to most often are habanero flavored because I appreciate a little heat. I've also tried the salt and vinegar ones, although for close car quarters, you might want to pick something else. 😜
Granola Bars
Granola bars are filling ✔️, checks off that variety box ✔️, and convenient ✔️. Everyone in my household devours these fig bars that come in different flavors – blueberry, apple and raspberry. They are just a great addition to any road trip snack arsenal.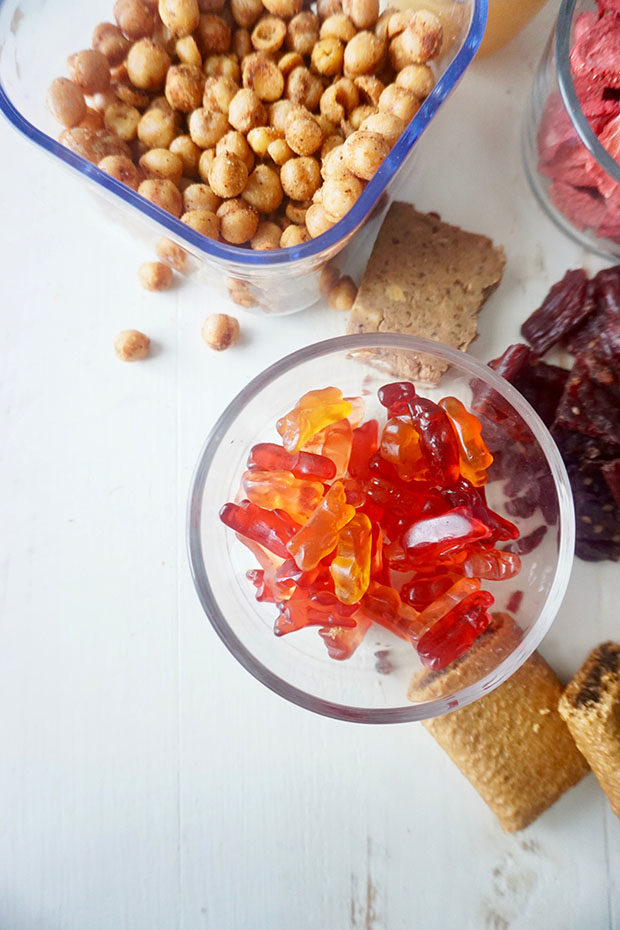 Flavorful Fruit Snacks
Yes 🙌🏼 fruit snacks bring me back to my childhood. Again, my snacks for summer must provide variety, be ease to pack with no fuss and no mess, liked by everyone (I've learned to share), and, most important, be delicious. With so many different fruit snacks out there, these fit the bill! All of my summer snacks do!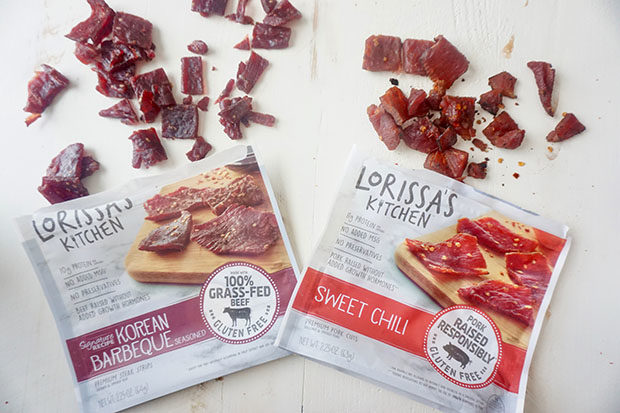 I'm so impressed with Lorissa's Kitchen that I have a coupon code for you! This offer begins today, June 1, expires on August 29, and is good for $1.00 off any Lorissa's Kitchen products (2.25 oz) at Kroger. If you want to try before you buy, see if your local Ralph's, Fred Meyer, or QFC stores are participating in the mid-June in-store sampling event.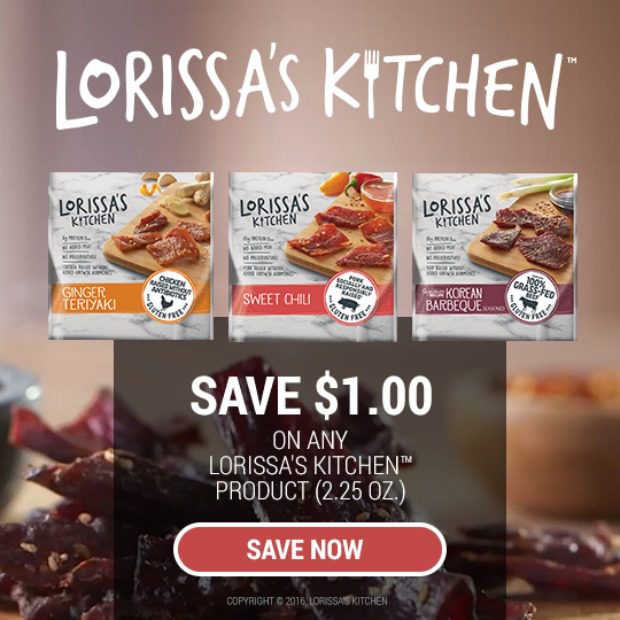 What are your favorite summer snacks?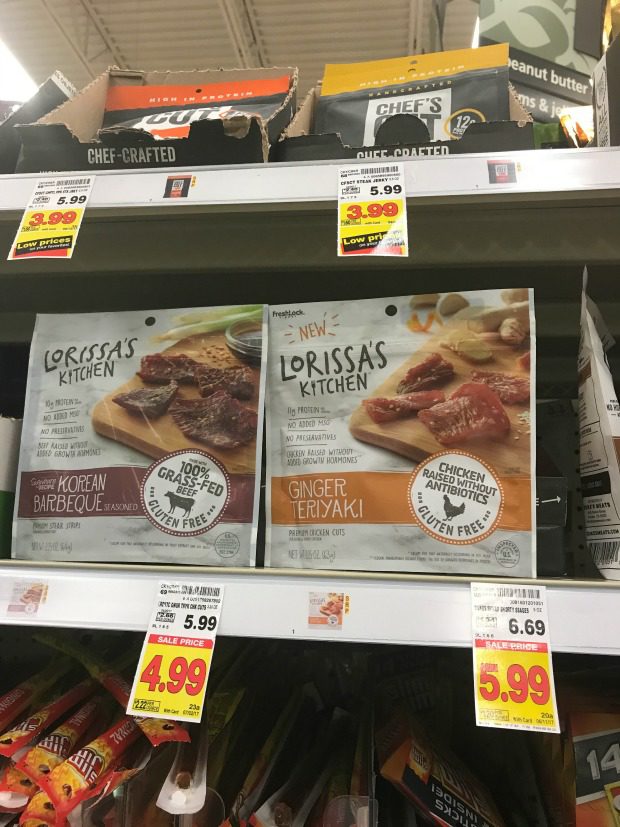 3 Responses to "Snacks for Summer Adventures"

Trackbacks/Pingbacks

Leave a Comment