National Zucchini Day | Zucchini Salad
I had so many options for National Zucchini Day. People were giving me recipes left and right, but I ultimately had to just pick one for the food holiday. It's unfortunate, but there isn't enough time to do them all. NEXT YEAR (!!!) I'll make all the zucchini recipes that I couldn't make this year. Today, I have a zucchini salad that my friend Karen gave to me.
I have to admit that I was like…whaaa? Make a salad with raw zucchini? People are searching for zucchini recipes more than anything else right now (I learned that from The Kitchen), and it's one of my favorite foods, might as well give a raw zucchini salad a try.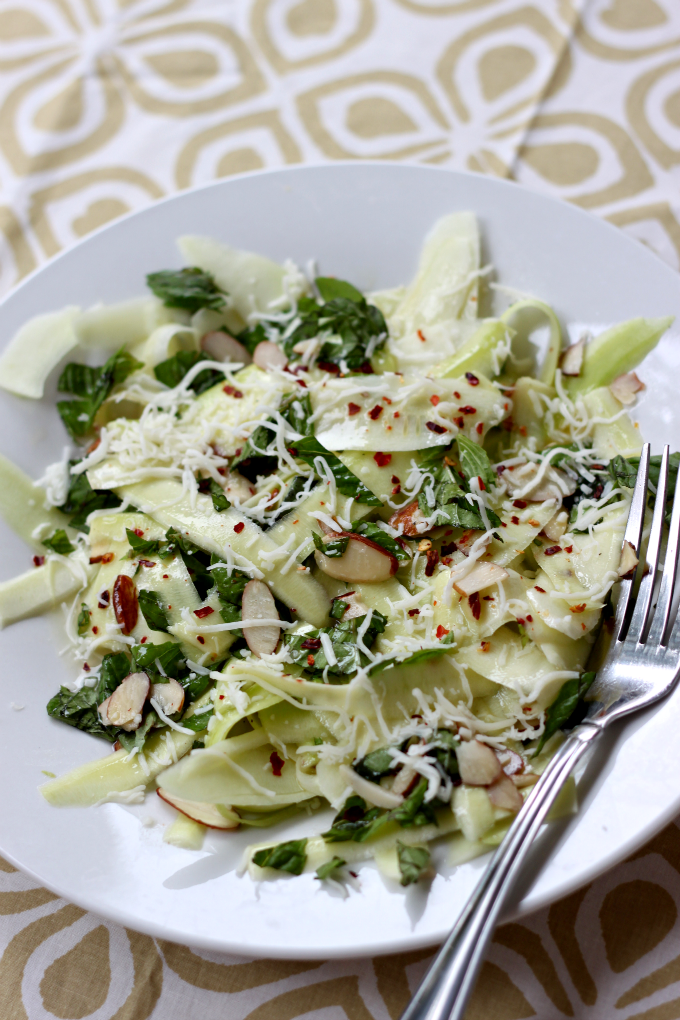 It took one bite to love it and want to make it again. It's THAT good. In fact, I really want it for lunch today, and when I made it, I almost made a second batch, but I was out of zucchini.
This salad is so simple, but I love the flavor combination. It's tart, acidic, and spicy, and a perfect summer salad for everyone to enjoy.
Thanks, Karen, for the recipe!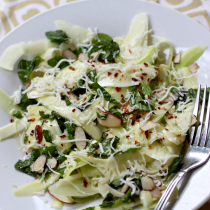 National Zucchini Day | Zucchini Salad
Ingredients:
2 pounds zucchini
2-3 Tbsp extra-virgin olive oil
2 Tbsp lemon juice
1 tsp salt
1/2 tsp black pepper
1/2 tsp red pepper flakes
1/2 cup chopped basil
1/4 cup slivered almonds, toasted
2-3 Tbsp Parmesan cheese
Directions:
Whisk together olive oil, lemon juice, salt, pepper, red pepper flakes. Set aside.
Make zucchini ribbons (by using a spiralizer, mandoline, or peeler); arrange on a plate. Add basil and almonds, then pour dressing on top.
Toss together, season with salt and pepper, sprinkle parmesan cheese on top.
Tomorrow: National Rice Pudding Day
3 Responses to "National Zucchini Day | Zucchini Salad"

Trackbacks/Pingbacks

Leave a Comment