National White Chocolate Cheesecake Day | Cheesecake with White Chocolate Sauce
Ahh, thank you food holidays for making it easy and acceptable for me to be consuming cheesecake on the regular. It was almost an exact month ago that I was celebrating National Cream Cheese Brownie Day with cheesecake made with a brownie crust (and a salted caramel sauce, might I add). This time the food holiday calendar said, "Go ahead, Jen. Do it again. Make that cheesecake. Consume that cheesecake".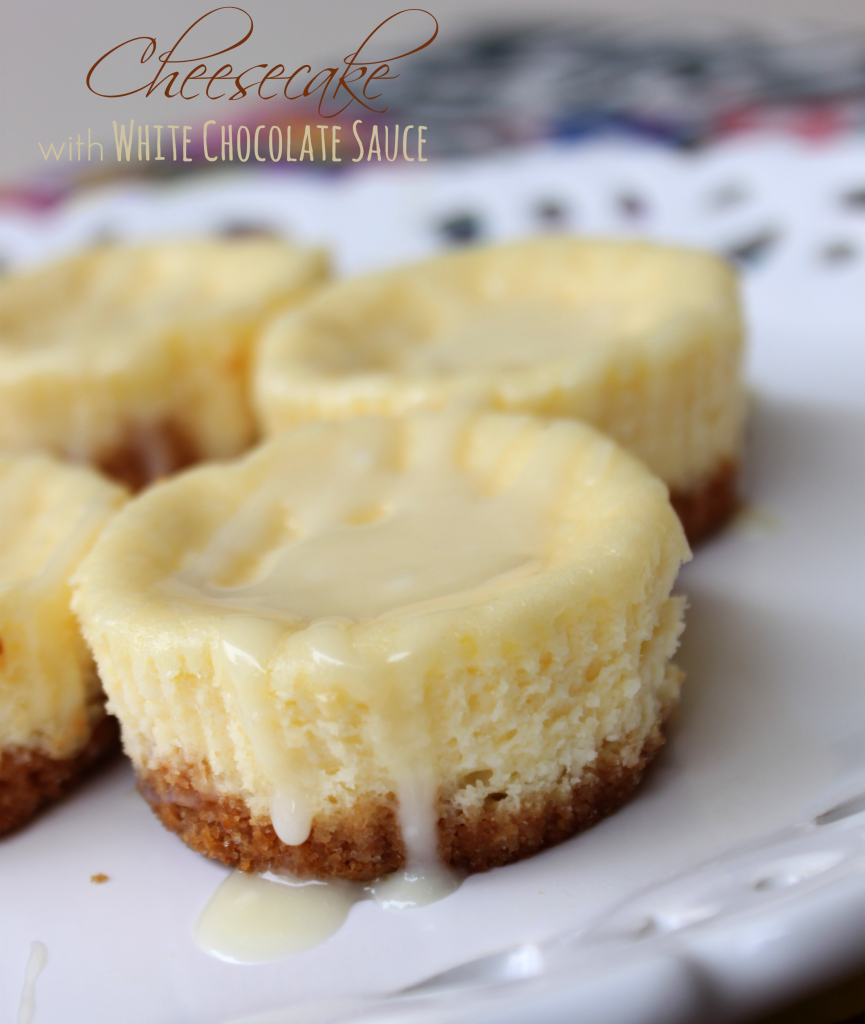 When the food holidays talk, I listen. I listened with my eyes, heart and stomach. Cheesecake really is one of those desserts I'll never tire of. Fruit, caramel, chocolate, different crust, different cheesecakes…I mean, there are so many varieties. But, to me, regular ol' plain cheesecake is the best. Without sauces and without fruit. Old-fashioned cheesecake is pretty much (one of) the best desserts ever. 
In my family, amid the "chocolate is best" and "red velvet rules", there I am, being completely poetic about cheesecake and making one demand all year- that it be made (or bought) for me on my birthday. Today I had a hankering for cheesecake so I was more than happy to comply with my food calendar and make these old-fashioned mini cheesecakes with a graham cracker crust and white chocolate sauce.
I actually finished about 5 food holidays today so I'm ahead by a little bit. That's always a small relief…and then I become really comfortable with my advantage, slack off, and find myself scrambling. Food holiday dramaz.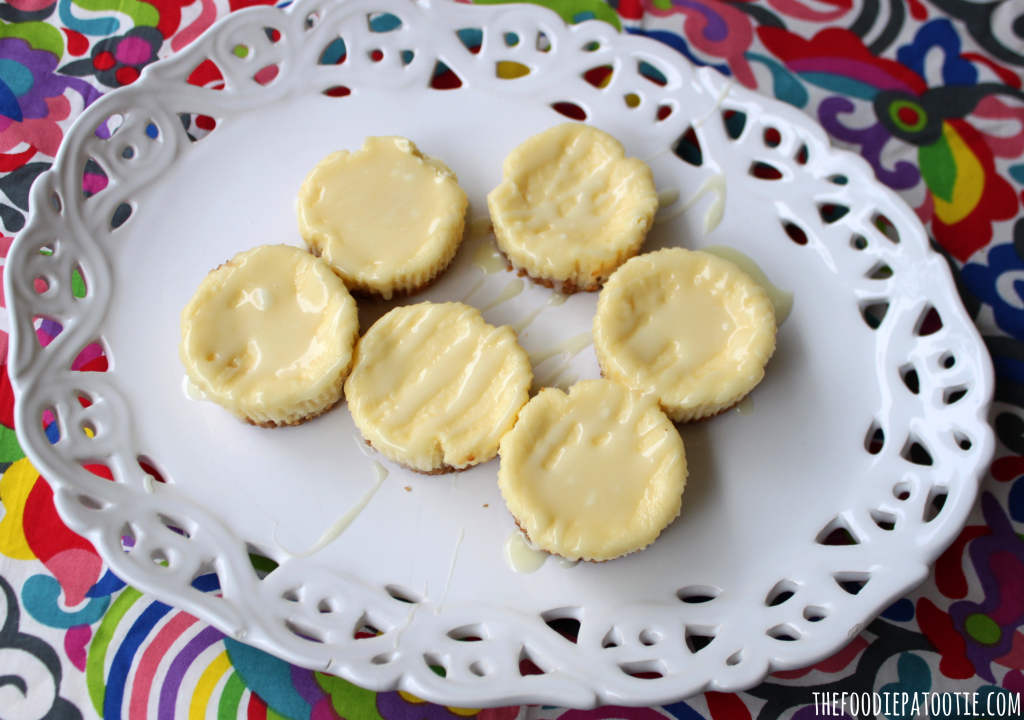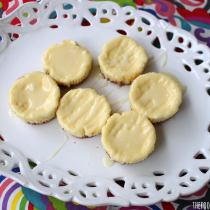 National White Chocolate Cheesecake Day | Cheesecake with White Chocolate Sauce
Ingredients:
Graham Cracker Crust
1/3 cup Graham Cracker crumbs
1 tbsp sugar
1 tbsp unsalted butter, melted
Cheesecake
8 ounces cream cheese, softened
1/4 cup sugar
1 tsp vanilla extract
1 large egg
White Chocolate Sauce
2 ounces white chocolate chips
2 tbsp heavy whipping cream
Directions:
Preheat oven to 325*F.
Mix together the crust ingredients in a small bowl and divide evenly among 6 paper-lined muffin tins. Press into bottoms to create an even layer.
In a separate bowl, combine the cream cheese, sugar, and vanilla extract. Beat to mix together. Add the egg, and continue beating for 5 minutes, or until thoroughly combined.
Pour evenly over the crusts. Bake for 25-30 minutes, or until the cheesecake has set. Remove from oven and cool completely. Refrigerate 2 hours before drizzling with white chocolate sauce.
In a microwave safe bowl, combine white chocolate chips and heavy whipping cream. Microwave at 50% power for 30 seconds. Remove from microwave and stir until chips are melted.
Drizzle over mini cheesecakes.
3 Responses to "National White Chocolate Cheesecake Day | Cheesecake with White Chocolate Sauce"

Trackbacks/Pingbacks

Pingback: BCNN2 » Blog Archive » A Recipe for National White Chocolate Cheesecake Day

Leave a Comment