National Strawberry Shortcake Day | Strawberry Shortcake Parfait
The alternative name for this dessert is Yes Please because that'll what I'll always say when presented with a strawberry shortcake dessert. It doesn't much matter if I just ate until I couldn't eat anymore – strawberry shortcake can always be on my menu.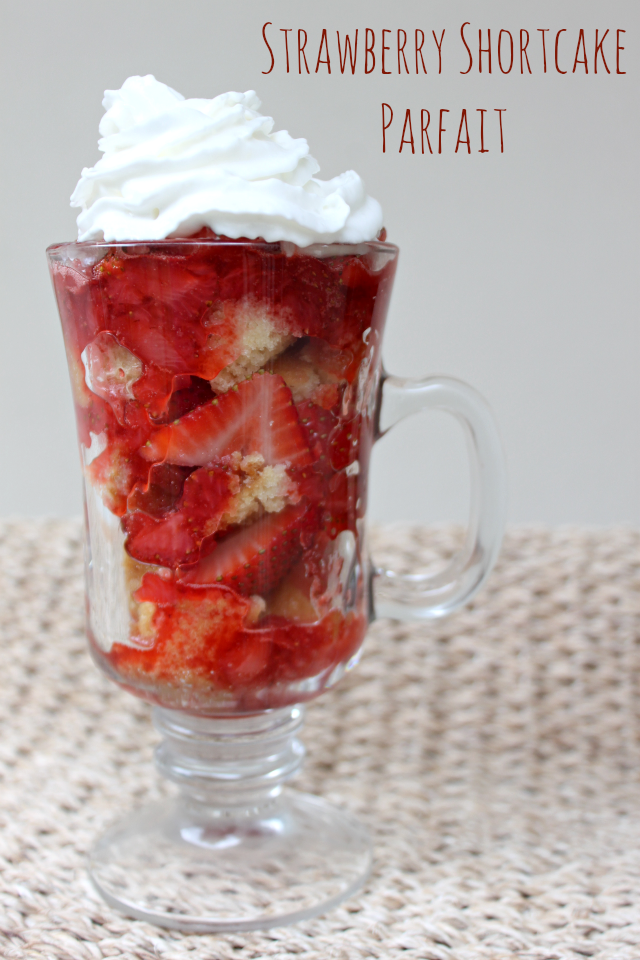 For the food holiday, I made strawberry syrup, cup up strawberries and pound cake, and topped the dessert with whipped cream. Happy National Strawberry Shortcake Day to me, and to you!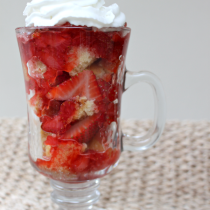 Strawberry Shortcake Parfait
Ingredients:
1/3 loaf pound cake, cubed
1/2 quart strawberries, chopped
1/4 cup sugar
2 Tbsp water
Whipped cream
Directions:
Combine half of the strawberries with sugar and water in a medium saucepan over medium heat. Mash strawberries as the mixture cooks. Cook for 10 minutes and then remove from heat to cool.
To assemble parfait, drop a spoonful of strawberry sauce into bottom of cup followed by a layer of pound cake, followed by a layer of chopped strawberries. Continue to assemble ingredients in this order until you reach the top of your parfait cup. Top with whipped cream.
Leave a Comment