National Strawberry-Rhubarb Pie Day | Strawberry Pie
Can someone please enlighten me as to why I can't find rhubarb anywhere? So, so sorry folks, but I don't have a strawberry-rhubarb pie for you. I simply have a strawberry pie, but let me tell you – it's amazing.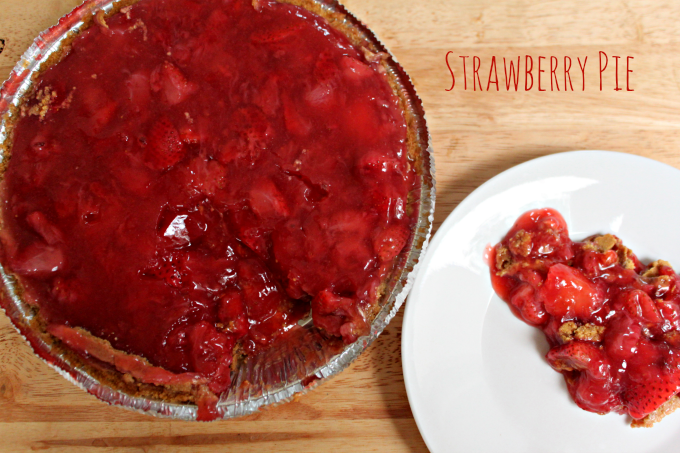 It doesn't take a lot, and it's no bake, which basically makes for a very easy dessert that you'll want to keep in your list for something fast to share.
Although I kept it in the fridge for several hours to cool and harden slightly, it still served like a crisp, but I'm completely okay with that. We eat with our eyes first and no matter how it comes out of the pie pan, it still looks good!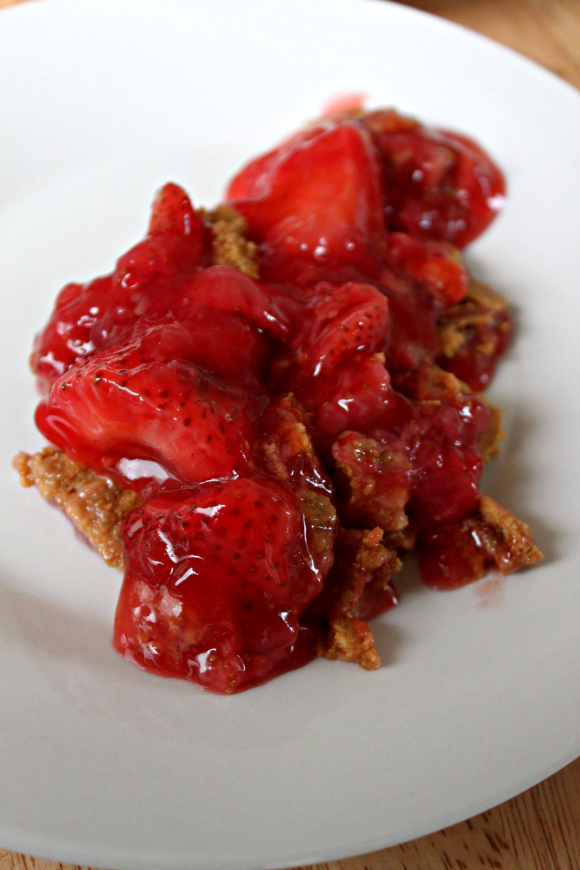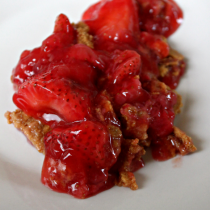 Strawberry Pie
Ingredients:
1 (9 inch) no-bake pie crust
1 quart fresh strawberries
Chocolate syrup
1 cup white sugar
3 Tbsp cornstarch
3/4 cup water
Directions:
Cut tops (leaves) of strawberries off and then cut each into quarters.
Arrange half of strawberries in the pie crust. Drizzle chocolate syrup over them.
Mash the remaining strawberries and combine with sugar in a medium saucepan. Place saucepan over medium heat and bring to a boil, stirring frequently.
In a small bowl, whisk together cornstarch and water. Gradually stir cornstarch mixture into boiling strawberry mixture. Reduce heat and simmer mixture until thickened, about 10 minutes, stirring constantly.
Pour mixture over berries in pastry shell. Chill for several hours before serving.
Leave a Comment