National Scrapple Day | Cornmeal-Fried Pork Sandwich
You may be wondering what scrapple is. I didn't have any clue until I spotted this day on the calendar and then I was like, "Well, I'm not making that."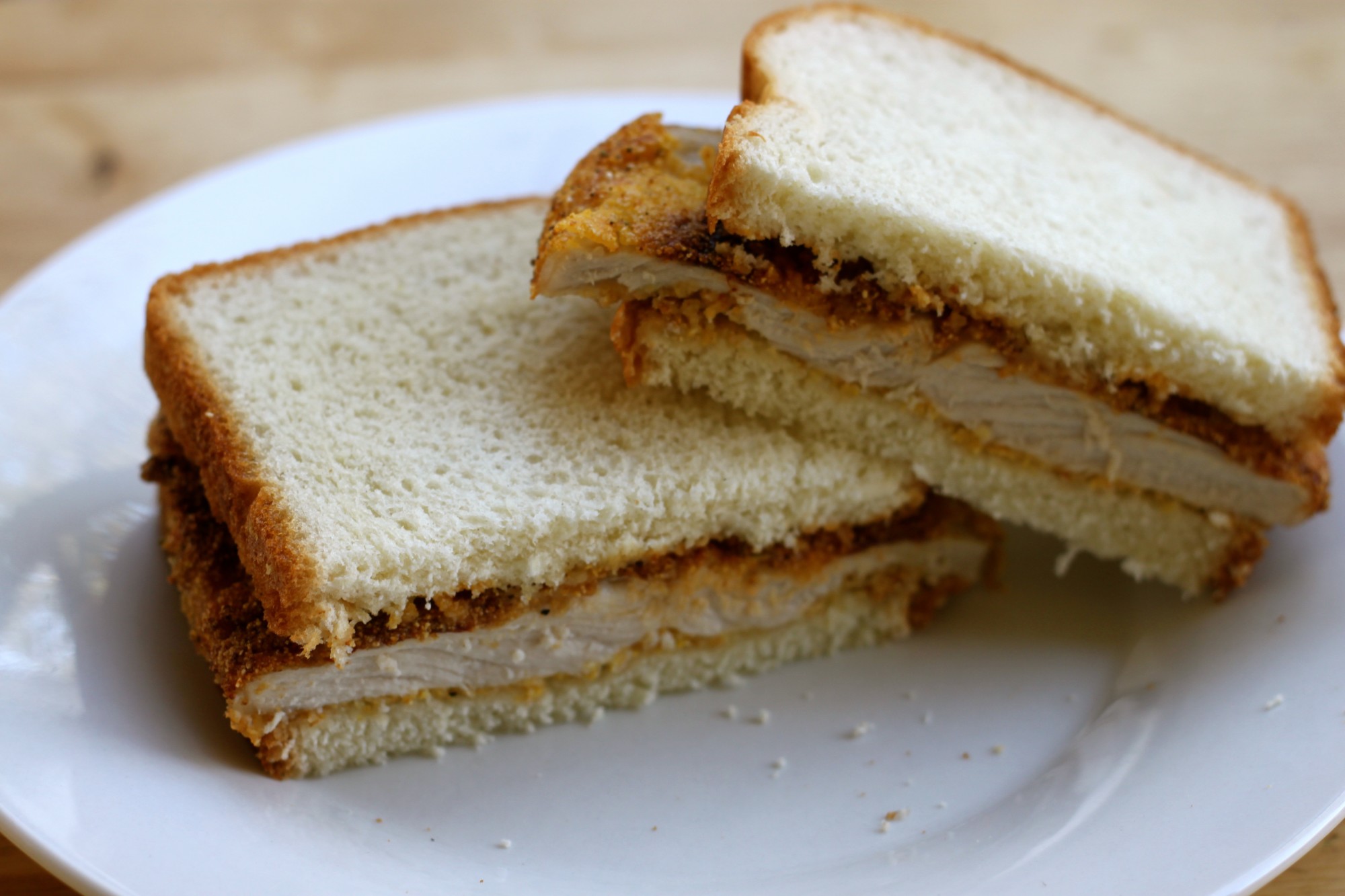 According to Wikipedia, "Scrapple, also known by the Pennsylvania Dutch name panhaas or "pan rabbit," is traditionally a mush of pork scraps and trimmings combined with cornmeal and wheat flour, often buckwheat flour, and spices. The mush is formed into a semi-solid congealed loaf, and slices of the scrapple are then pan-fried before serving."
Does that sound tasty to you? Because it doesn't to me. With these food holidays, I gave myself reign to reinterpret a dish, and National Scrapple Day was definitely one of them. Instead of making a traditional scrapple, I opted for a cornmeal-fried pork sandwich. I'm using pork and cornmeal, both ingredients found in scrapple, and then also, I read that traditional scrapple is sometimes served with or on bread so there ya go, my sandwich was born.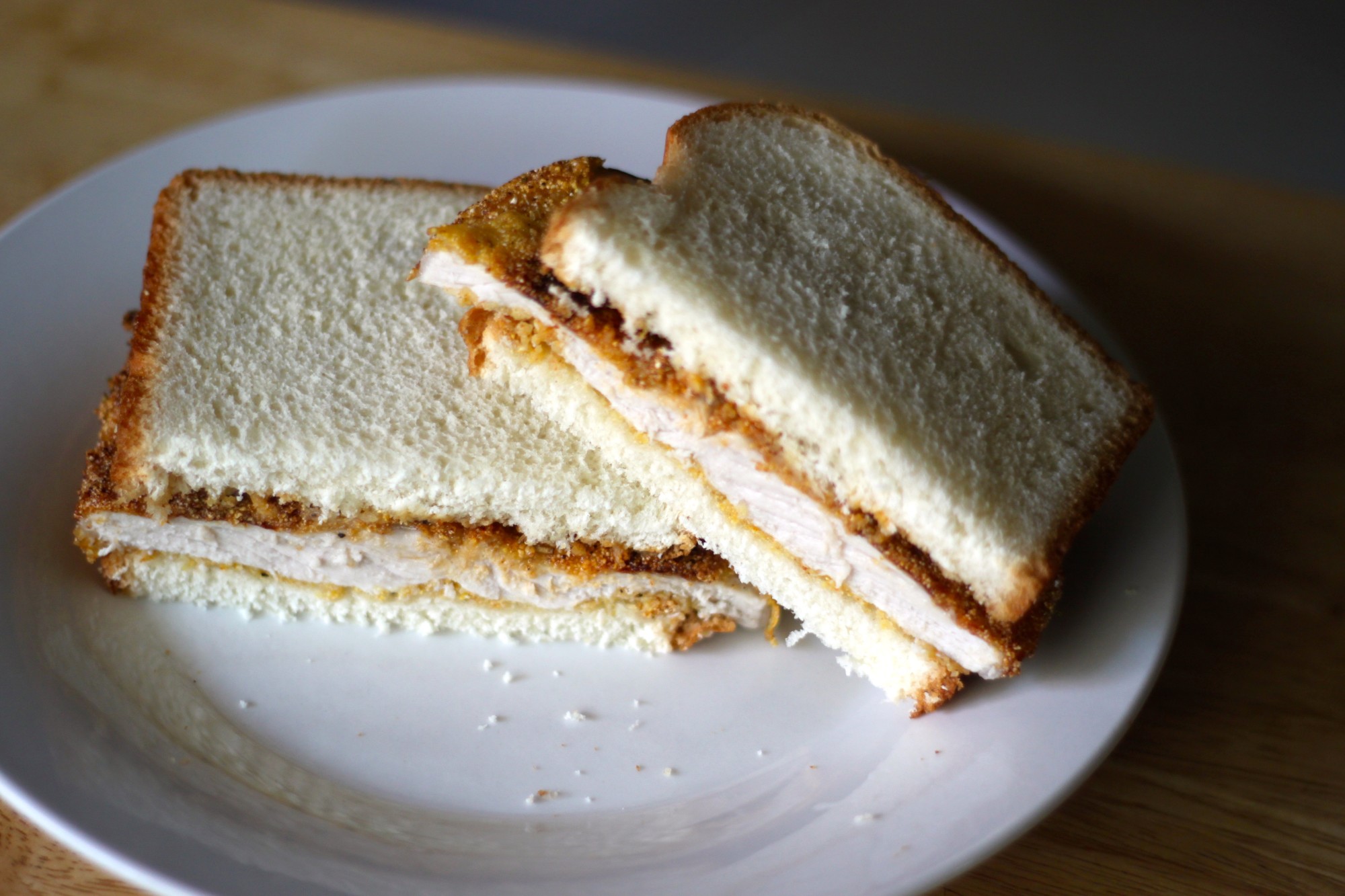 When making this, don't forget the hot sauce!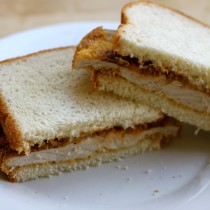 Cornmeal-Fried Pork Sandwich
Ingredients:
2 (1 1/2 lbs each) boneless pork chops
1/4 cup vegetable oil
Salt/pepper
1/2 cup milk
1/2 cup cornmeal
1/4 tsp paprika
1/2 tsp fresh rosemary
Dash of hot sauce, optional
Directions:
Season pork chops with salt and pepper. Soak pork in milk for 45 minutes.
In a saute pan over medium heat, heat up vegetable oil. In a shallow bowl, combine cornmeal, paprika, and rosemary; stir together.
Dip pork in the cornmeal mixture, making sure to coat both sides completely. Fry until golden brown and cooked through. Serve on white country bread with a dash of hot sauce.
Leave a Comment