National Pecan Cookie Day | Raisin Pecan Oatmeal Cookies
If you're a regular follower, first, thank you!!! I love receiving your emails in reply to posts (if you aren't subscribed, just check out the newsletter box in my sidebar!), all comments and social engagements. And I'm pretty sure you faithful readers know how much I love pecans, too.
Although sometimes baking isn't my "thing", you want to have a pecan cookie food holiday? Oh, heck yes.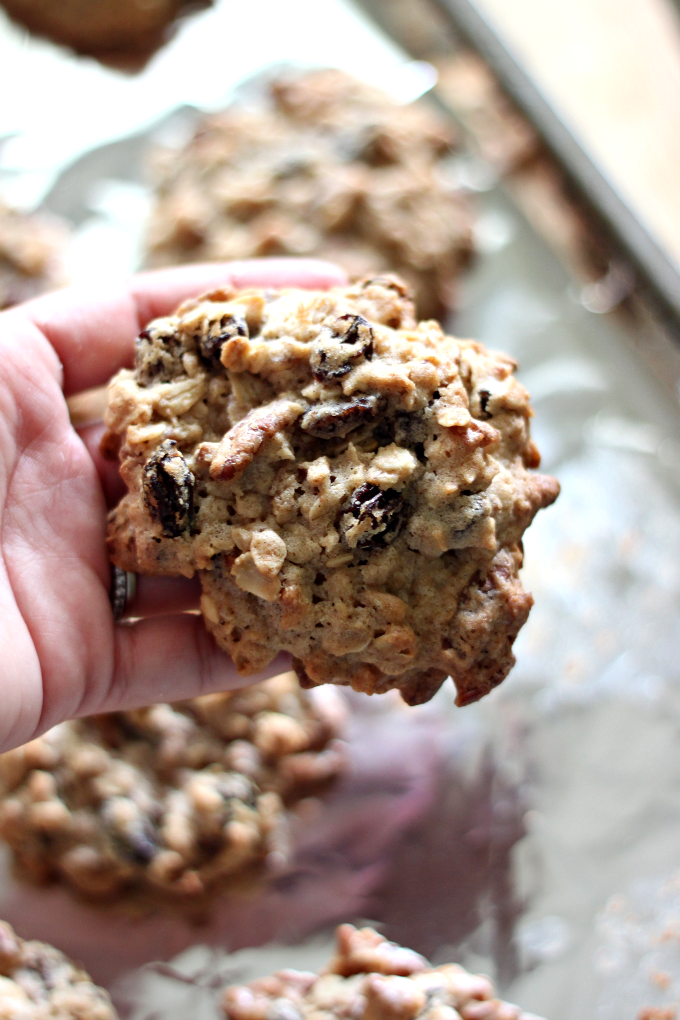 And I'm going to be honest with you right now. In an effort to maintain my sanity and my bottom dollar, I simply added white chocolate chips to some of the cookies for National White Chocolate Day on Tuesday. I'm a fan of saving myself some time and energy, especially after I'm 5 dishes in on a random Sunday. All I want to do is Zzzzzzz.
Happy National Pecan Cookie Day!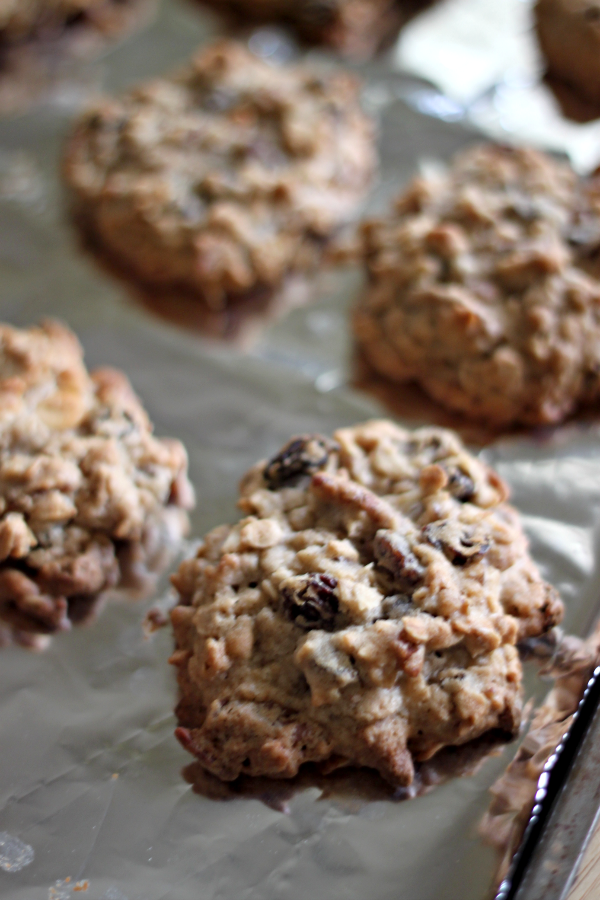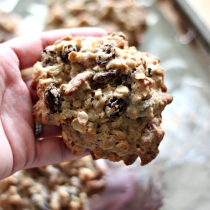 Raisin Pecan Oatmeal Cookies
Ingredients:
1 1/2 cups chopped pecans
1/2 pound (2 sticks) unsalted butter, at room temperature
1 cup dark brown sugar, lightly packed
1 cup sugar
2 large eggs, room temperature
2 teaspoons pure vanilla extract
1 1/2 cups King Arthur all-purpose flour
1 teaspoon baking powder
1 teaspoon ground cinnamon
1 teaspoon kosher salt
3 cups old-fashioned oatmeal
1 1/2 cups raisins
Directions:
Preheat the oven to 350*F. Place the pecans on a sheet pan and bake for 5 minutes, until crisp. Set aside to cool.
In the bowl of a stand mixer, beat the butter and both sugars together on medium-high speed until light and fluffy. With the mixer on low, add the eggs, one at a time, and the vanilla.
Sift the flour, baking powder, cinnamon, and salt together into a medium bowl. With the mixer on low, slowly add the dry ingredients to the butter mixture in 1/3rd increments. Add the oats, raisins, and pecans and mix just until combined.
Using a tablespoon, drop 2-inch mounds of dough onto sheet pans lined with parchment paper. Flatten slightly with a damp hand. Bake for 12 to 15 minutes, until lightly browned. Transfer the cookies to a baking rack and cool completely.
Tomorrow: National Ice Cream Cone Day
Leave a Comment