National Ice Cream Cone Day | Vanilla Coffee Ice Cream with Butterscotch Sauce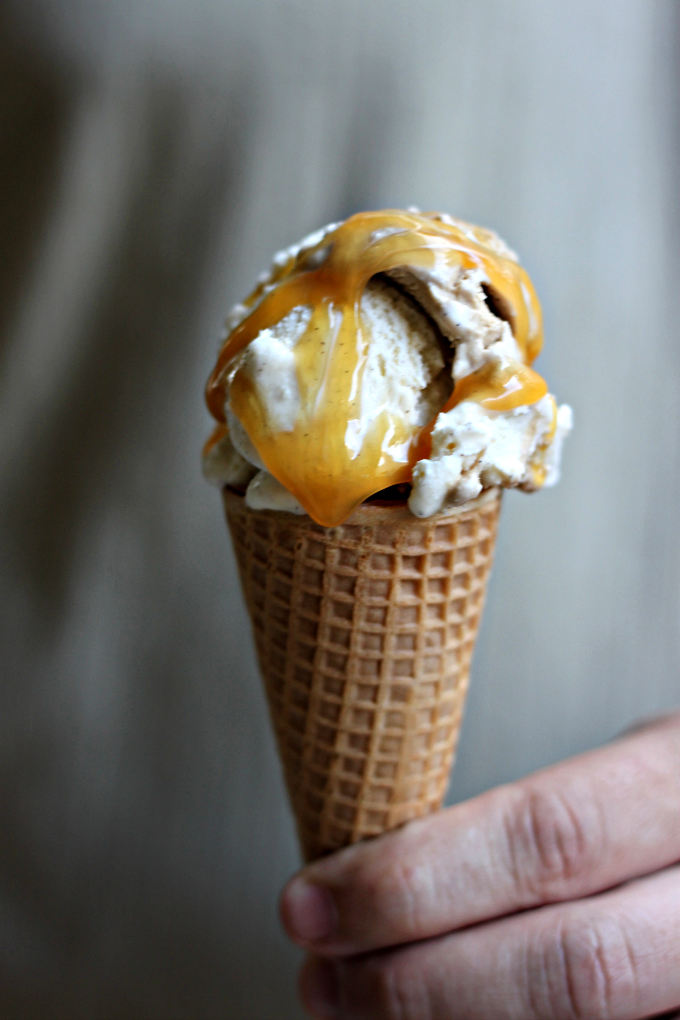 It's Sunday as I write this. This past weekend I made 12 food holidays. TWELVE! I am exhausted beyond words. However, not too tired to go to sleep before watching the newest episode of Naked and Afraid, that show is awesome!
Anyway, for National Ice Cream Cone Day I didn't make ice cream cones, but if you want to, follow this recipe. No, instead I took store-bought vanilla ice cream, made another batch of my coffee ice cream, and drizzled homemade butterscotch sauce on top.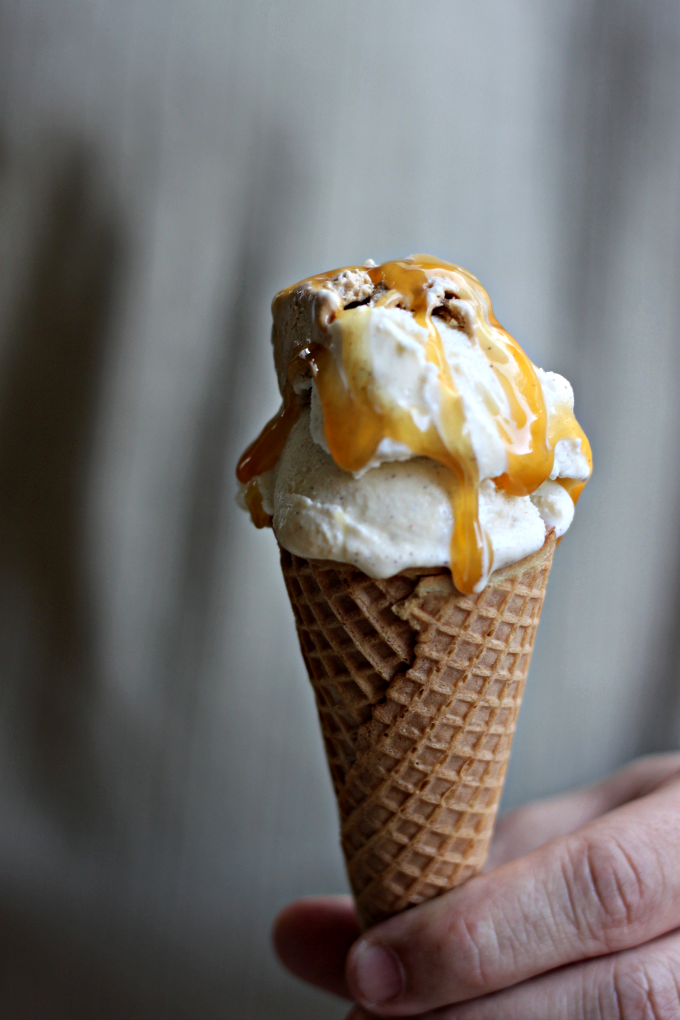 So far I've made peach ice cream and a fig mint ice cream that I really loved and was pretty unique, and I've made other ice cream flavors too, but the coffee toffee ice cream has been my favorite overall. It's a classic flavor, yet the flavor is so concentrated, I love it.
And then you have the butterscotch sauce, which is the same recipe I used before from David Lebovitz, a chef that I basically stalk on Instagram, living the Paris life.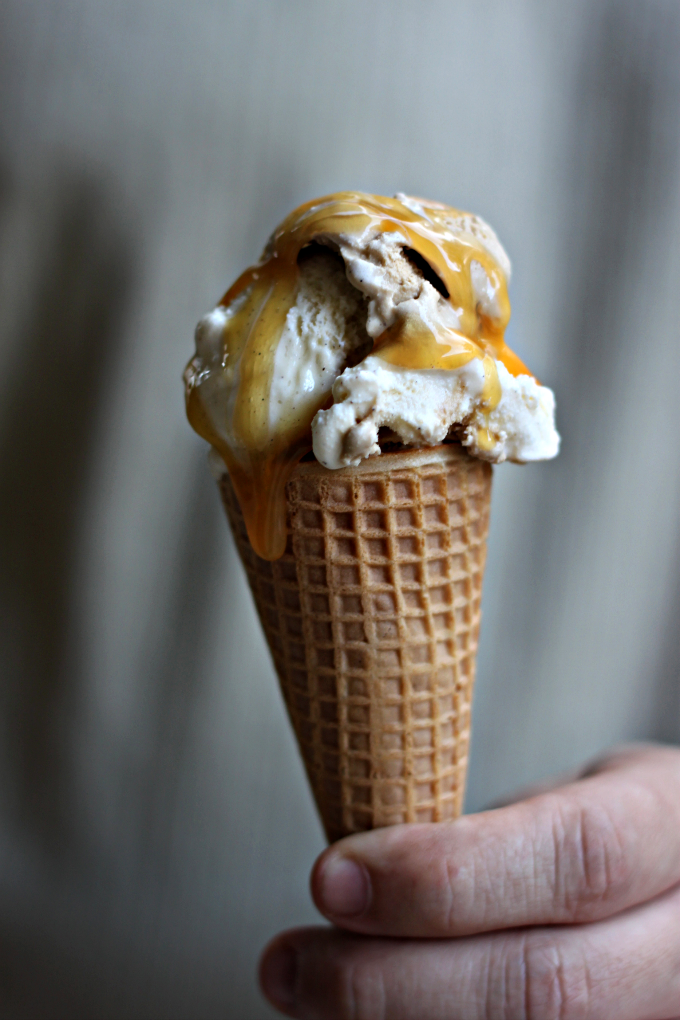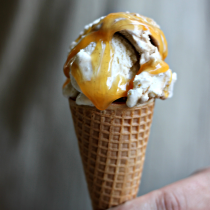 Vanilla Coffee Ice Cream with Butterscotch Sauce
Ingredients:
Vanilla Ice Cream (I just bought from the store)
Coffee Ice Cream
1 cup milk
1 cup cream
6 Tbsp sugar
1 Tbsp brown sugar
2 Tbsp instant coffee grounds
1/4 tsp vanilla
3 egg yolks
Butterscotch Sauce
4 Tbsp salted butter
1 cup packed light brown sugar
1/4 cup plus 6 tablespoons heavy cream
1/2 tsp vanilla
Directions:
Scoop vanilla ice cream and coffee ice cream (recipe below) into an ice cream cone. Drizzle butterscotch sauce (recipe below) over the top.
Coffee Ice Cream
In a medium pan over medium heat, combine the milk, cream, sugar, brown sugar, coffee grounds, and vanilla. Bring to a gentle boil and then remove from heat.
In a separate bowl, beat egg yolks. Pour a tablespoon of milk mixture into the egg mixture to temper the eggs. Add the egg mixture into the pot of the milk mixture. Cook over medium-low heat until thick, about 5 minutes.
Pour mixture through a fine mesh sieve. Cover with plastic wrap and allow to chill in fridge for 2 hours.
Pour into the bowl of an ice cream maker and spin until desired thickness. Freeze until ready to eat.
Butterscotch Sauce
In a large saucepan over medium heat, melt the butter, brown sugar and 1/4 cup of heavy cream together, stirring until smooth.
Without stirring, let the mixture cook at a bubbling simmer for three minutes.
Remove from heat and stir in the remaining 6 tablespoons of cream. Let cook 2-3 minutes, then stir in the vanilla extract.
 Tomorrow: National White Chocolate Day
Leave a Comment