National Milk Day | Rosana's Vanilla Flan
I LOVE flan. If flan appears on your restaurant menu, I will order it every single time. I love the custard texture  and the typical caramel flavors. I've also been known to chow down on some coffee-flavored flan. It's such a decadent, yet light, dessert.
Now, I have Rosana's Vanilla Flan to make on any given day and enjoy from home!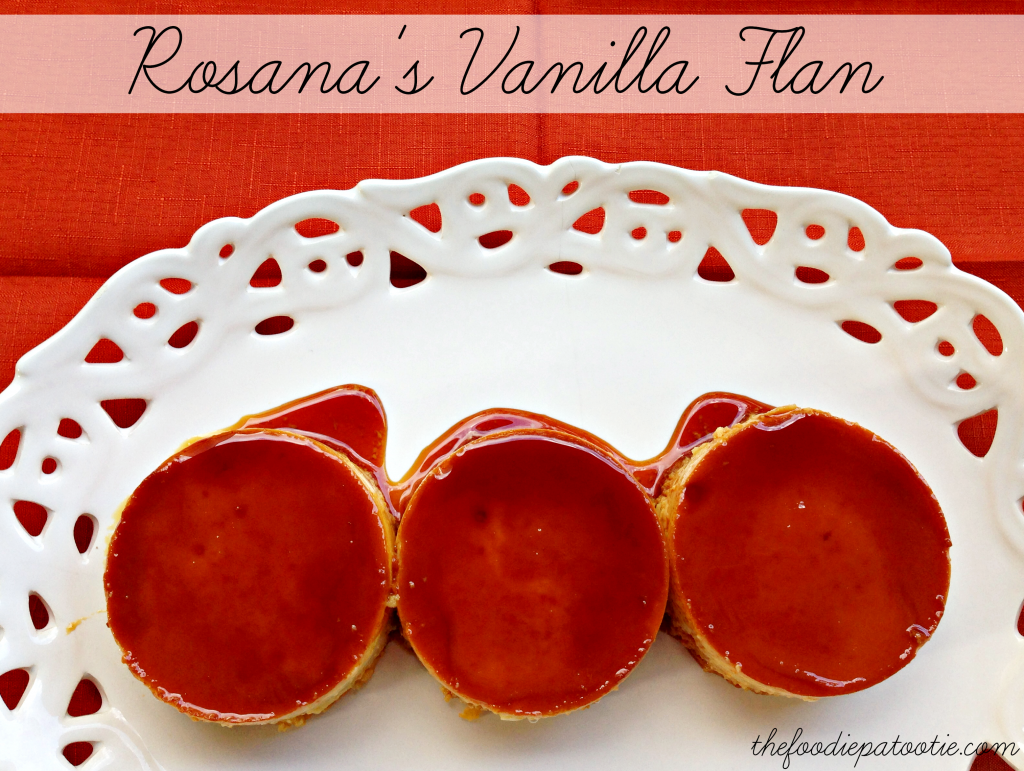 Rosana is the Chef at Piquant Hyde Park in Tampa. When I was there for National Bloody Mary Day we chatted about National Milk Day and my thought of making a flan for this food holiday. I then recounted my disaster of a flan a couple of weeks prior. It came out goopy and way too watery. I put it in the fridge anyway, hoping it would firm up, but it just made it break apart more. Before I knew it, I had a flood of egg and caramel in my refrigerator. No bueno. Honestly, I think I counted the eggs wrong, oops.
Chef Rivera, always the most gracious, offered me her family flan recipe (from her grandmother!) after hearing about my horrendous experience and my hesitation at trying again because I just didn't like that I could ruin what should have been a simple dish in such a bad, bad way.
Enter this really easy recipe that I'm so very grateful for. Thanks, Chef!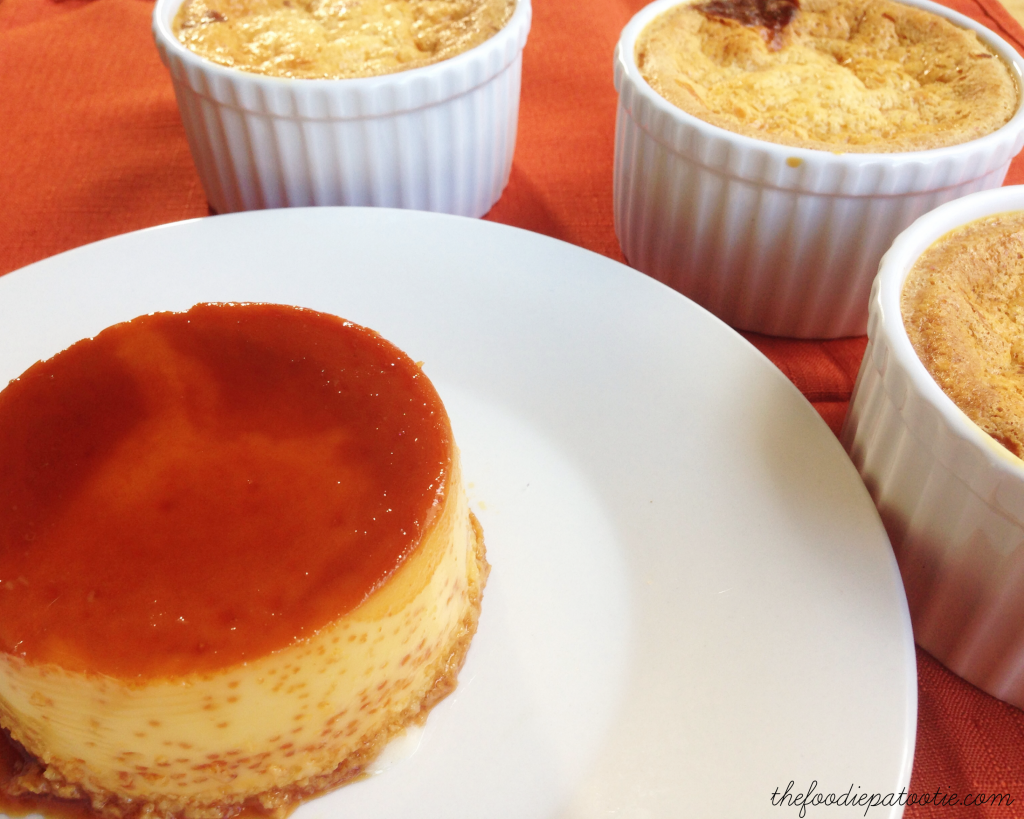 National Milk Day | Rosana's Vanilla Flan
Recipe Type: Dessert
Cuisine: Latin
Author:
Prep time:
Cook time:
Total time:
Serves: 1 flan, or 4 ramekin flans
Ingredients
[b]Part 1: Caramelo[/b]
3/4 cup sugar
1/4 cup water
[b]Part 2: Flan[/b]
3 whole eggs
2 egg yolks
1 (14 oz.) can condensed milk
1 (12 oz.) can evaporated milk
1 tbsp vanilla
Cinnamon, to taste
[b]Equipment[/b]
8″ or 9″ round (or square) cake or baking pan, 9″ disposable pie tins, or 4 ramekins.
12″ – 16″ rectangular baking pan large enough to create a hot water bath into which the baking pan with flan fits and you can fill with water.
Basket Strainer
Instructions
[b]Part 1: Caramelo[/b]
In heavy saucepan, combine sugar and water. Heat on stovetop on high until it start boiling. Turn heat to medium high and let boil, stirring occasionally to prevent burning of sugar. Cook until color starts changing to a light golden or light brown color (about 15 minutes).
Turn off heat and pour into cake pan or individual ramekins. Swirl caramel around in order to coat bottom and sides (up to about 1/2″).
[b]Part 2: Flan[/b]
Beat eggs, enough to mix yolks and whites in large bowl. Add sugar, both milks, vanilla and cinnamon. Strain.
Pour over caramel in the baking pans. Set baking pan in larger pan filled with hot water and bake at 350*F for 45 minutes or until firm and inserted toothpick comes out clean. Remove from over, let cool completely.
Unmold by turning over on a plate, refrigerate and serve.
DID YOU KNOW: "Flado" is a word for flan in Latin, meaning "flat cake". Flan is found in recipes dating all the way back to ancient Rome, but it was in Spain that it became more sweet (made with caramelized sugar) and the flan we are used to today.
Tomorrow: National Curried Chicken Day
6 Responses to "National Milk Day | Rosana's Vanilla Flan"

Leave a Comment