National Indian Pudding Day | Indian Pudding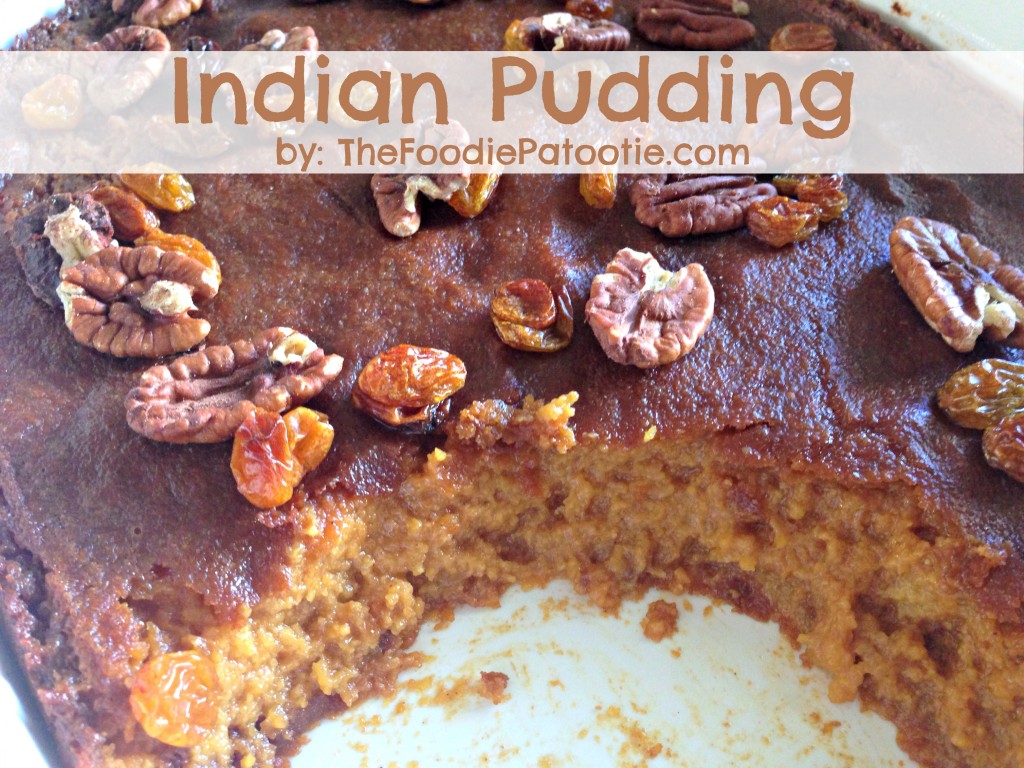 After my confusion over Plum Pudding, I made sure to check into Indian Pudding so I knew exactly what I would be getting myself into. Turns out, Indian Pudding is so simple, you can basically make it with your eyes closed. Just a handful of ingredients are all that go into this treat.
A cold-weather classic New England dessert, Indian Pudding is sometimes referred to as Hasty Pudding. Traditionally, Hasty Pudding is a porridge with grains and hot water or milk, but Indian Pudding was made with a little molasses thrown in, along with cinnamon, ginger, sugar, raisins and nuts, and the base is cornmeal instead of wheat.
I was happy with the texture of this dish, as it resembled more of a custard than a porridge. The flavors worked well together and I'm surprised to say that I am a fan of Indian Pudding. Cheers to another food lesson.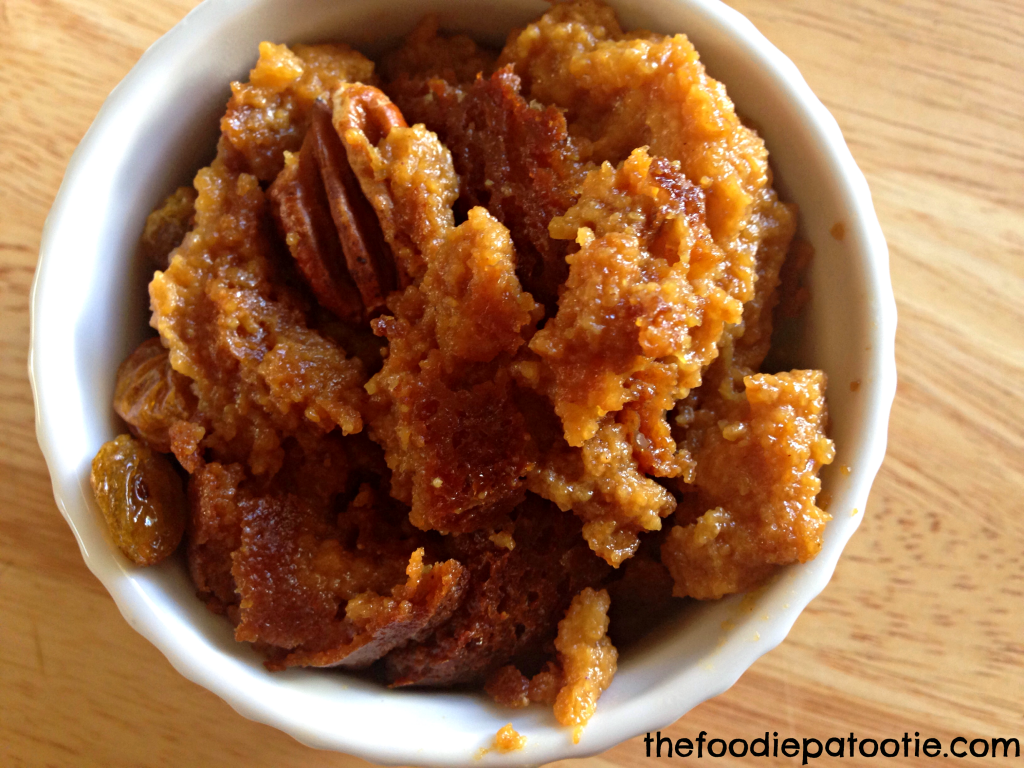 National Indian Pudding Day | Indian Pudding
Recipe Type: Dessert
Author:
Prep time:
Cook time:
Total time:
Serves: 8
Ingredients
3 1/2 cups + 1 cup milk
2/3 cup cornmeal
1/4 cup butter
1/2 cup dark molasses
2 tsp salt
1/4 cup white sugar
1 tsp ground cinnamon
1 tsp ground ginger
Handful golden raisins
Handful Georgia pecans
Instructions
Preheat oven to 325*F. Grease a 1 1/2 quart baking dish.
Scald 3 1/2 cups of milk in a double boiler. Remove from heat.
In a medium bowl, mix cornmeal with remaining 1 cup of milk. Stir this mixture into scalding milk. Place new milk mixture back in double boiler and cook 20 minutes, stirring frequently.
Remove from heat and stir in butter, molasses, salt, sugar, cinnamon, and ginger. Pour into the prepared baking dish.
Bake for 1 hour and 15 minutes, placing pecans and raisins on top for the final 15 minutes of cook time.
Tomorrow: Crab-Stuffed Flounder Day
Leave a Comment