National Frappe Day | Caramel Apple Frappe
It's Frappe Day! If you want to go celebrate at McDonald's, fahgettaboudit, okay? Because I have a Caramel Apple Frappe that you should make instead. Well, it's my husband's recipe, and he did the majority of making it.
After all, it's the season for apples, and to have anything caramel apple makes it even better. It's fall, people are apple picking, and the weather is starting to get cool. It was a breezy 65* here in Tampa over this past weekend, which is earlier than usual. I'm not complaining. This Florida girl whipped out the one thick cardigan she owns for some lunch outside.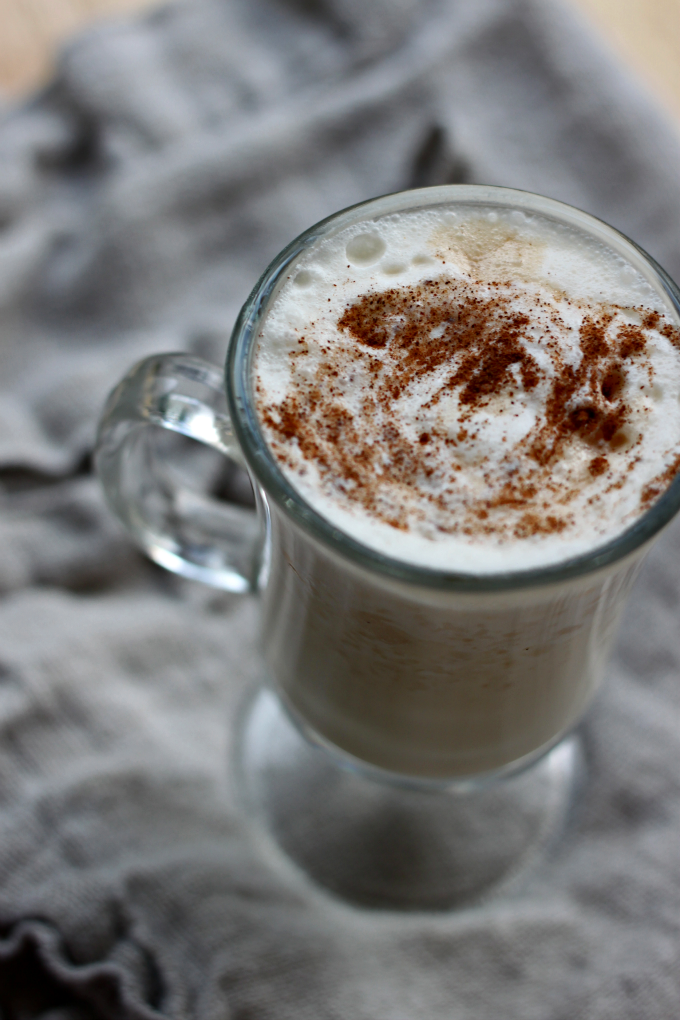 Not only did my husband make caramel apple frappes, but then he used the cinnamon dolce syrup to make an apple dessert that you can look forward to on October 14 for National Dessert Day. Then, we have National Caramel Apple Day on October 21. It's a great month! Caramel and apples are one of my favorite combinations.
Happy National Frappe Day!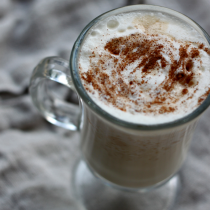 Caramel Apple Frappe
Ingredients:
1 cup 100% apple juice or apple cider
1/2 cup whole milk
Cinnamon Dolce Syrup
2 cups water
3/4 cup light brown sugar
1/4 cup sugar
1 Tbsp cinnamon
1 1/2 Tbsp vanilla extract
1 cinnamon stick
Directions:
Cinnamon Dolce Syrup
In a small saucepan over medium-high and add the water. Once the water is just to boiling, add both sugars and whisk for 5 minutes until dissolved.
Reduce the heat to low; add cinnamon, vanilla, and cinnamon stick. Whisk for another 5 minutes. Cover and let the pan sit on simmer for 3-4 more minutes, or until you've achieved a syrup-like consistency. Cool for one hour.
Frappe
Pour apple juice and milk into a blender and pulse for 30 seconds. Add 2-3 tablespoons of the cinnamon dolce syrup; blend again for 30 seconds.
This can be made with ice. If you would like it to be iced, just add 1 cup of ice for every 2 servings into the blender at the same time as the apple juice and milk.[br][br]Cinnamon Dolce Syrup will last for 2 weeks in a sealed container in the fridge.
Leave a Comment